Itinerary Summary
Day 1
Havana

Day 2,3,4
Sierra del Rosario
Day 5,6,7

Zapata Peninsula

Day 8
Havana
Day 9
Departure
Tour description
Our Cuba birdwatching tour takes you to a selection of Cuba's pristine protected natural areas that are known as the best places for observing the endemic bird species of Cuba . We expect to encounter at least 20 of the 28 endemics and possibly as many as 24.
Many other native (non-endemics) are also found in these areas. Some of these are migratory species visiting Cuba during the winter (November to April). The national parks we visit on this tour are an attraction in themselves and other wildlife such as bats, snakes, and frogs can also be observed during the birding sessions included in this tour.
Birding season in Cuba (November to April) is conveniently away from hurricane season and coincides with the cooler more pleasant weather. While cooler than summer, the birding season is still generally warm during the day and there are opportunities for taking a dip in the many Caribbean beaches we will encounter along the way.
Our accommodation is in privately owned guesthouses that are typically run by local families. In Cuba this form of accommodation is the best way to get an insight into how the locals live – their food, culture, and it provides opportunities to interact with the family members. Recently comfort levels of this type of accommodation in Cuba have increased considerably and are highly rated by our travelers.
The tour starts and ends in Havana, so if you are interested you can add a few days before or after the tour to experience this unique city. Take our Havana Short Stay package or just add a couple of extra nights of accommodation and choose from our selection of Havana day tours with specialist guides.
Tour Summary
| | |
| --- | --- |
| duration | 9 days / 8 nights |
| Bird Species | Of the 28 Cuban endemics we should see at least 20 and possibly as many as 24 or 25 |
| Included | 8 guided birding sessions with local birdwatching specialists, all meals (8 breakfasts, 7 lunches, 8 dinners), airport arrival transfer, local tour leader throughout. |
| group size | Minimum 4 / Maximum 12 |
| accommodation | Guesthouses throughout. Twinshare. Comfort guesthouses in Havana. |
| single supplement | Single Room for the tour - US$290 extra (read more) |
| transport | Private land transport - minibus or taxi (depending on group size) |
| suggested combinations | Combine with a Havana Short Stay package, or a Beach stay package! |
| Can Americans join this tour? | Yes! This tour forms a great base for a legal trip to Cuba. Read more about how to make your trip to Cuba legal. |
Day 1 - Arrive Havana
Your included airport arrival transfer will take you to your guesthouse in Havana. The tour leader will conduct a welcome meeting at 6:00pm in the main guesthouse.
Day 2 – Sierra del Rosario
Departing Havana after breakfast, we travel west (2 hours) to the Sierra del Rosario Biosphere Reserve for the first bird watching session. After lunch we take a short stroll around the small town of Las Terrazas to visit the local community of this mountain town that is known for its environmental protection. Another short drive (30 minutes) takes us to the even smaller community of Soroa where we will stay the night in local guesthouses.
Included Birding Session: Las Terrazas (3 hours)

Day 3 – Sierra del Rosario
Today we have 2 birding sessions with a local park guide in different areas in the forested mountains that surround Soroa. You'll have time if you are keen to check out the impressive botanical garden that is home to 6,000 different ornamental plant species, including 700 varieties of orchid (100 of which are endemic to Cuba).
Included Birding Sessions: AM Soroa (3 hours), PM Soroa (3 hours)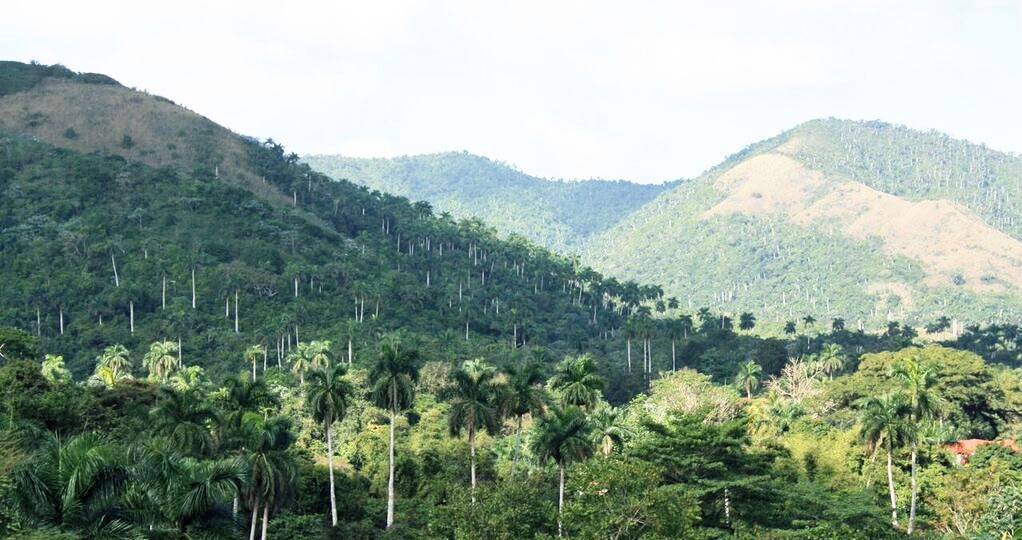 Day 4 – Sierra del Rosario
Today we explore a different area 60km from our base in Soroa. La Guira National Park is known for local species such as the Giant Kingbird, Fernandina's Flicker and the Cuban Solitaire. We also visit Los Portales Cave, which is where Che Guevara operated a secret communications base during the Cuban missile crisis in October 1962.
Included Birding Sessions: La Guira National Park (4 hours)

Day 5 – Zapata Peninsula
Today we make the long drive back past Havana and beyond to the Zapata Peninsula, (5 hours). This is the location of the biggest wetland in the Caribbean containing a Biosphere Reserve with an area of 4350 km2. It's known as the best place to see the Bee Hummingbird – the worlds smallest bird species, as well as endemics specific to this park such as the Zapata wren, Zapata sparrow, and the Cuban crocodile. Our local guesthouses are in the town of Playa Larga which features some beautiful white sand beaches.
Included Birding Sessions: Zapata Forest (1 hour), Palpite Garden (30min).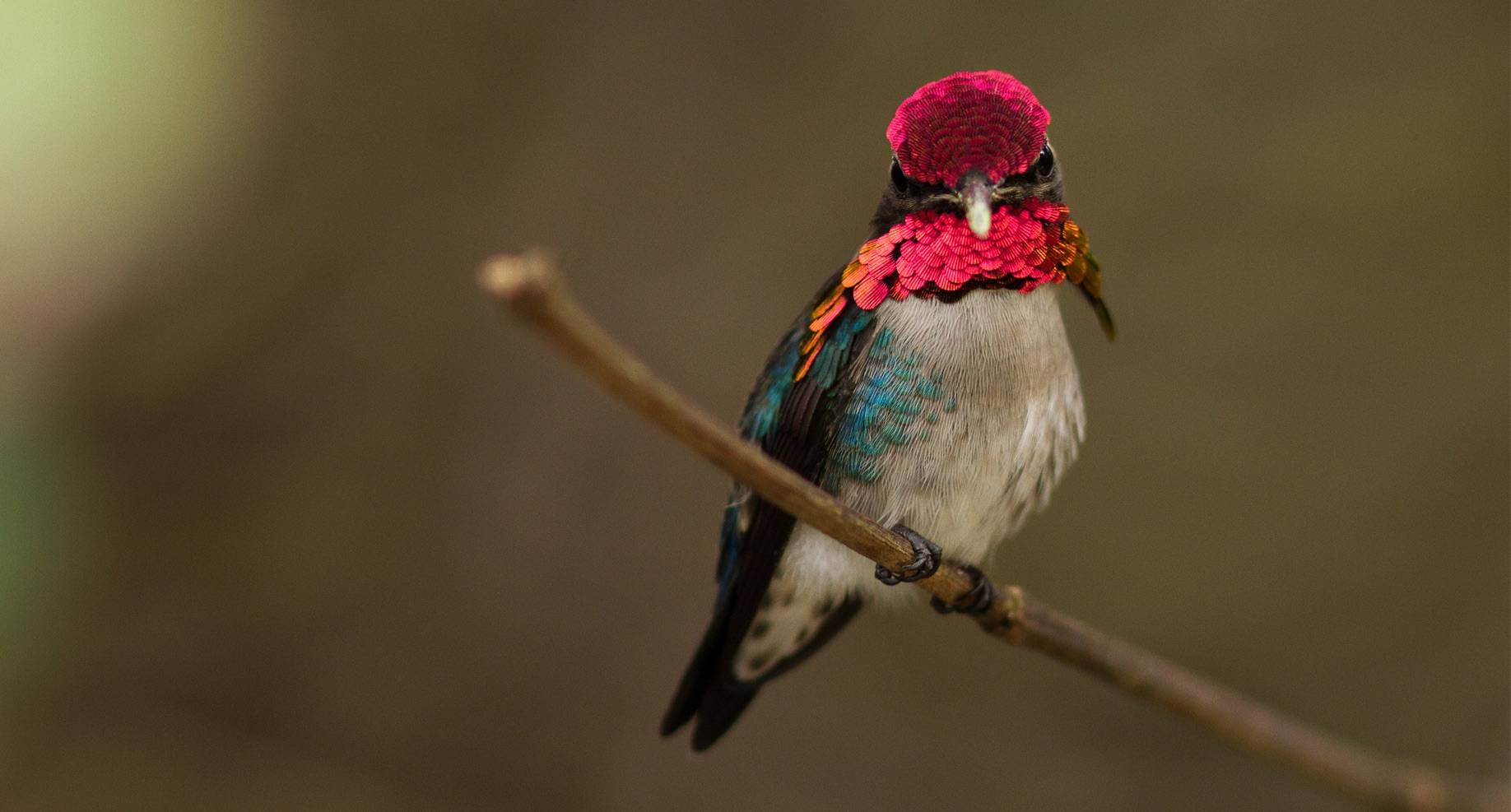 Day 6 – Zapata Peninsula
Today we explore two different areas in the Zapata peninsula with a lunch break and rest in-between.
Included Birding Sessions: Las Bermejas (3 hours), Soplillar (3 hours).

Day 7- Zapata Peninsula
Today we have 2 more Zapata areas to visit for waterfowls and more endemics. In the morning we drive to La Turba [40 min drive]. In the afternoon to Las Salinas [30 min drive]
Included Birding Sessions: La Turba (3 hours), Las Salinas (3 hours).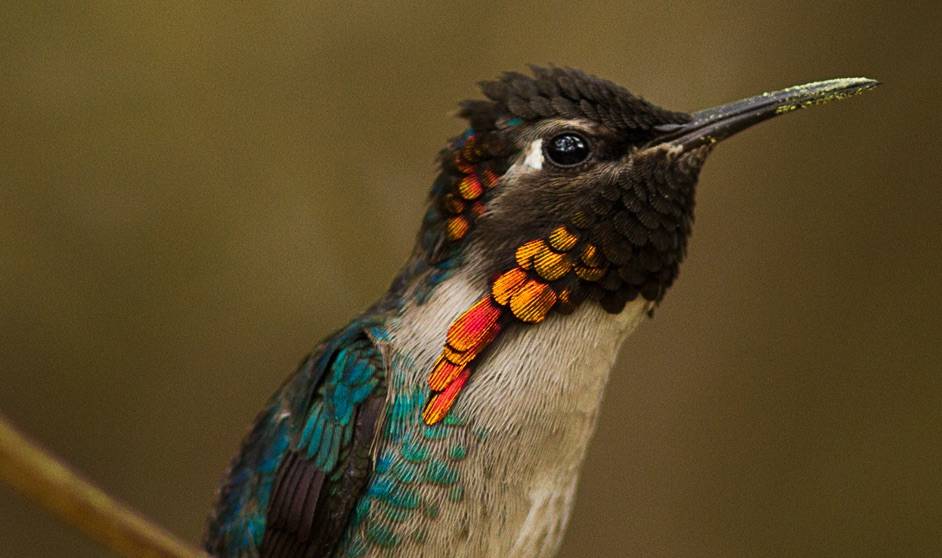 Day 8 - Havana
Today we drive back to Havana. Your tour leader will offer to take you for a guided walk around Old Havana (2 hours, free, optional) before a farewell group dinner.
Day 9 - Departure
Today you are free to depart at anytime. Your guesthouse can help you arrange a transfer to the airport.
Summary of Travel Times
| | |
| --- | --- |
| Havana to Soroa via Las Terrazas | 2 hours |
| Soroa to La Guira | 2 hours return |
| Soroa to Playa Larga | 5 hours |
| Playa Larga to Las Bermejas | 1 hour (round trip) |
| Playa Larga to Solpillar | 30 min (round trip) |
| Playa Larga to La Turba | 1 hour (round trip) |
| Playa Larga to Las Salinas | 1 hour(round trip) |
| Playa Larga to Havana | 4 hours |
Arrival and Departure Accommodation in Havana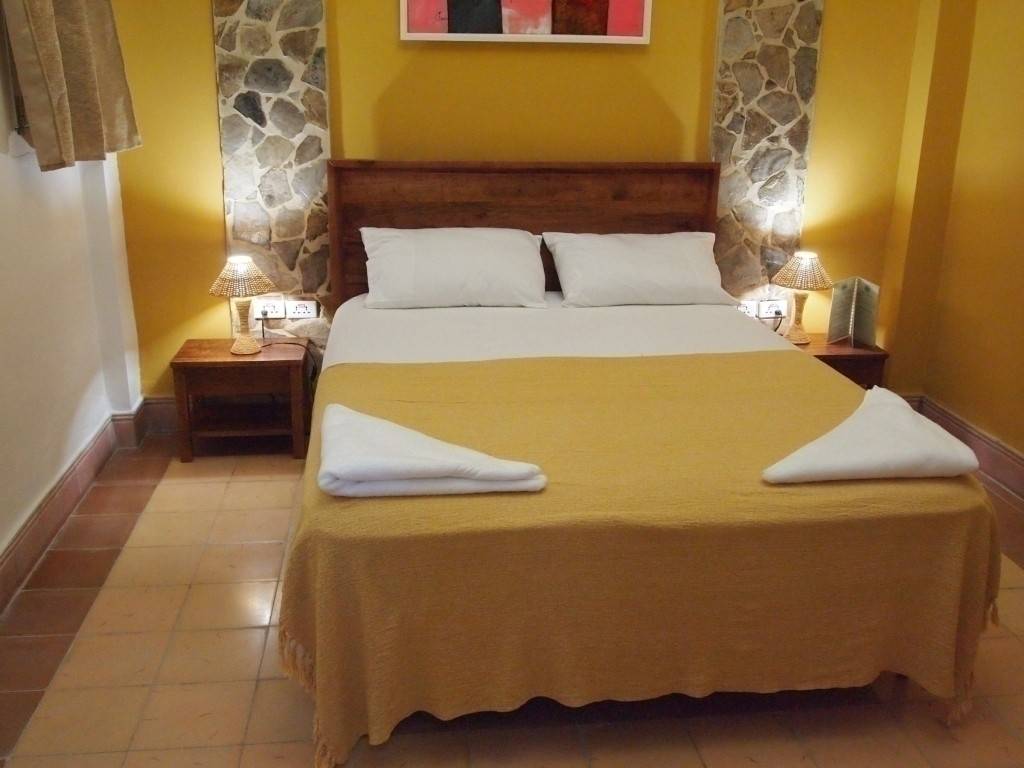 The first and last nights of the tour in Cuba will be in Guesthouse Accommodation, centrally located in either Old Havana, Central Havana, or Vedado.
We include an arrival transfer from the Havana airport (or from anywhere else in Havana if you are already in Cuba) to the joining Guesthouse Accommodation.
On the booking form, you can request extra nights before or after the tour in the same guesthouse you will have for the tour. Click here to see prices.
We also offer other accommodation options in Havana for before or after the tour.
Late arrivals or Early departures
Late Arrival - If you plan to arrive on Day 2 or after, we can arrange for you to catch up to the group. This may involve you paying transport costs to do so.
Early Departure - The group will arrive back in Havana, around midday on Day 8, so a departure from Cuba in the evening of Day 8 is possible. An earlier departure than this is also possible and may involve you paying transport costs for us to send you back to Havana by yourself.
Spending Money
We estimate you will need between 200 and 400 USD for local expenses during the tour, such drinks, souvenirs, and optional activities. Click here to see details of expenses you will have while on the tour in Cuba.
Packing List
Required
Binoculars
Mosquitoes repellent
Shoes for trekking
Flash light / torch
Hats
Rain coats
Optional
Birds of Cuba Field Guide
Walking stick
Telescope
Camera
Notebook
This is a list of items specific to this tour. Please also read our general packing list for Cuba tours .
Visa and passport fees
Insurance (Travel Medical Insurance is required to participate on the tour)
Food: meals before Dinner on Day 1 and after Breakfast on Day 9, snacks between meals
Drinks
Airport departure transfer
Traveller Reviews
Tour Dates & Availability
Flexible Bookings!
With our flexible bookings policy, you can book your place on a tour for only $5 and change your departure date anytime at no cost. Read more...
There is no available dates for Birdwatching Cuba Tour.
Alternatives
Your travel dates don't match?