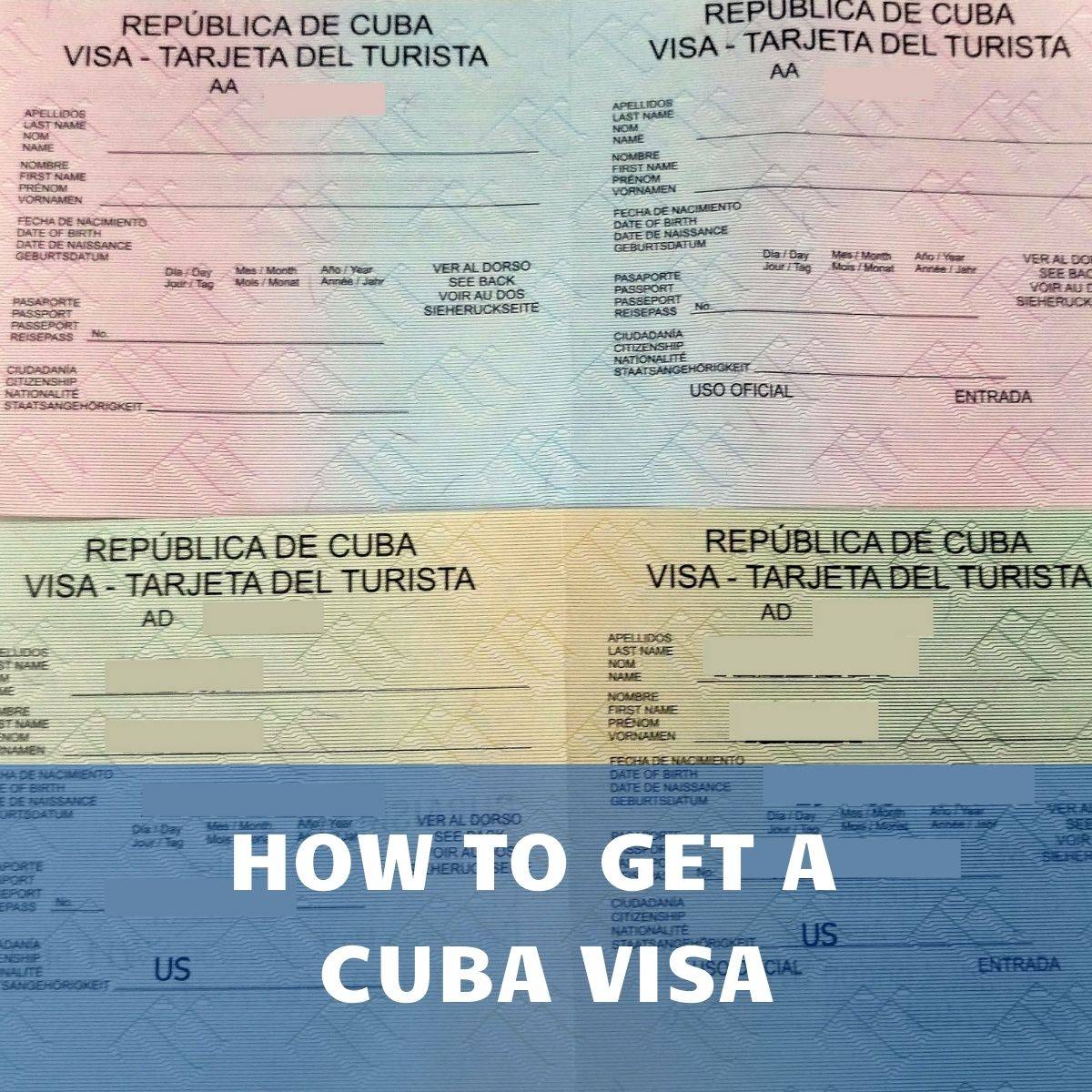 The Tourist Visa (or Tourist Card) is required by the Cuban Government by travelers from nearly every country. The visa is valid for one entry for a stay of up to 30 days but can be renewed for an additional 30 days while you are in Cuba. There are several ways to obtain it:
Direct US to Cuba
If you are flying directly to Cuba from the US (e.g. Miami, Tampa, NYC) the airlines will provide you the visa. You should always check with your airline's website on how to obtain the visa, rather than speaking with call center staff because they often are misinformed.
Other Countries to Cuba
If you are flying from any other country to Cuba, you will buy what is known as the 'Green' visa, which looks exactly the same as the "pink" visa above but is a different color.
Latin America
If you are flying through a third country in Latin America or the Caribbean (e.g. Mexico, Panama, Cayman) you can purchase your visa at the airport during check in for your flight to Cuba. The cost is approximately US$25-30 and can sometimes be paid with credit card in addition to the local currency. Check with your airline.
Canada
If you are flying from Canada the visa is usually included with your flight. Check with your airline.
Europe
If you're flying from Europe, the easiest way to get your visa is to buy from a third party servicer such as www.cubavisas.com. The cost is approximately US$50 with expedited shipping. Make sure you order the visa with sufficient time to receive it before your trip.
Cuban Embassy
We do not recommend contacting the embassy to obtain a tourist visa because it is very slow and inefficient.
Visa vs License
Many Americans use these words interchangeably, but they are not the same thing. The license is a legal requirement of the US government, the visa is a Cuban Government requirement. You can read about the general license here.
Cuban Citizens
All Cuban born citizens require a special Visa. Visit the Cuba embassy website or www.cubatravelservices.com for more information.