See below a month by month list of events in Cuba throughout the year.
Check here for tours that include a special event / festival in its itinerary.
Note: All festival dates are approximate. They can change at last minute and may vary from year to year.
January
Festival de la Trova Longina

January 8 to 12

This is a music festival held in Santa Clara. It is named after a well known trova song composed in 1918 by popular Cuban musician Manuel Corona. Corona was born in the Villa Clara Province, of which Santa Clara is the capital. One of the events of the festival is a walk from Santa Clara to the town of Caibarién to honor the composer's birthplace. Trova is a style of music that was very popular in Cuba and there are many very famous Cuban songs written in this style that are known around the world, and still very much loved and remembered today.

Despite having a successful career as a musician, Corona's had a hard life and fell on rough times. He was attacked with a knife by a man who was the pimp of his prostitute girlfriend. This gave him an injury to his hand and he was never able to play the guitar very well after this. From that moment onward his only income was royalties from his compositions, and the last years of his life were lived in poverty.
Havana Jazz Festival

January 21 to 28

This festival is an internationally renowned event that consistently attracts an excellent line-up of jazz musicians - both local and international. Cuba has its own famous genre of jazz, and the importance placed on music by the Cuban Government and the Cuban society means that there is an almost endless supply of new and exciting local talent on offer. Performances take place in the Casa de la Cultura Plaza, Teatro Nacional de Cuba and other venues across the city. The nest festiva is scheduled for January 21-28, 2024.

Further reading: this article by travel photographer and writer Howard Axelrod.
February
Havana International Book Fair

February 9 to 16

This is a very popular event which attracts people from within Cuba and also from countries all around the world, especially Spanish speaking countries. Although it's called the Havana Book Fair, the event takes itself to many different cities around Cuba. In Havana the fair is hosted in the Cabana fortress, which has a dramatic location on a hill on the opposite side of the bay to Old Havana. The event is attended by book lovers, publishers, writers and celebrities. Apart from book sales, the event includes lectures from some of the authors, some theatre and dance performances, as well as film sessions.
Festival del Habano

February 26 to March 1

This is Cuba's most important festival for cigars. It attracts cigar lovers from all over the planet. The tendency over the last few years for the festival has been to grow yearly, and that trend is only predicted to continue. Cuba's famous brands, including Cohiba, Montecristo, Partagas, Romeo y Julieta, H Upman, and even smaller privately run Robaina, are all involved. Visits to cigar factories and tobacco plantations are on offer, and seminars, cigar rolling demonstrations, and tastings are included. Find out more on official festival website. The next festival is February 26-March 1, 2024.
March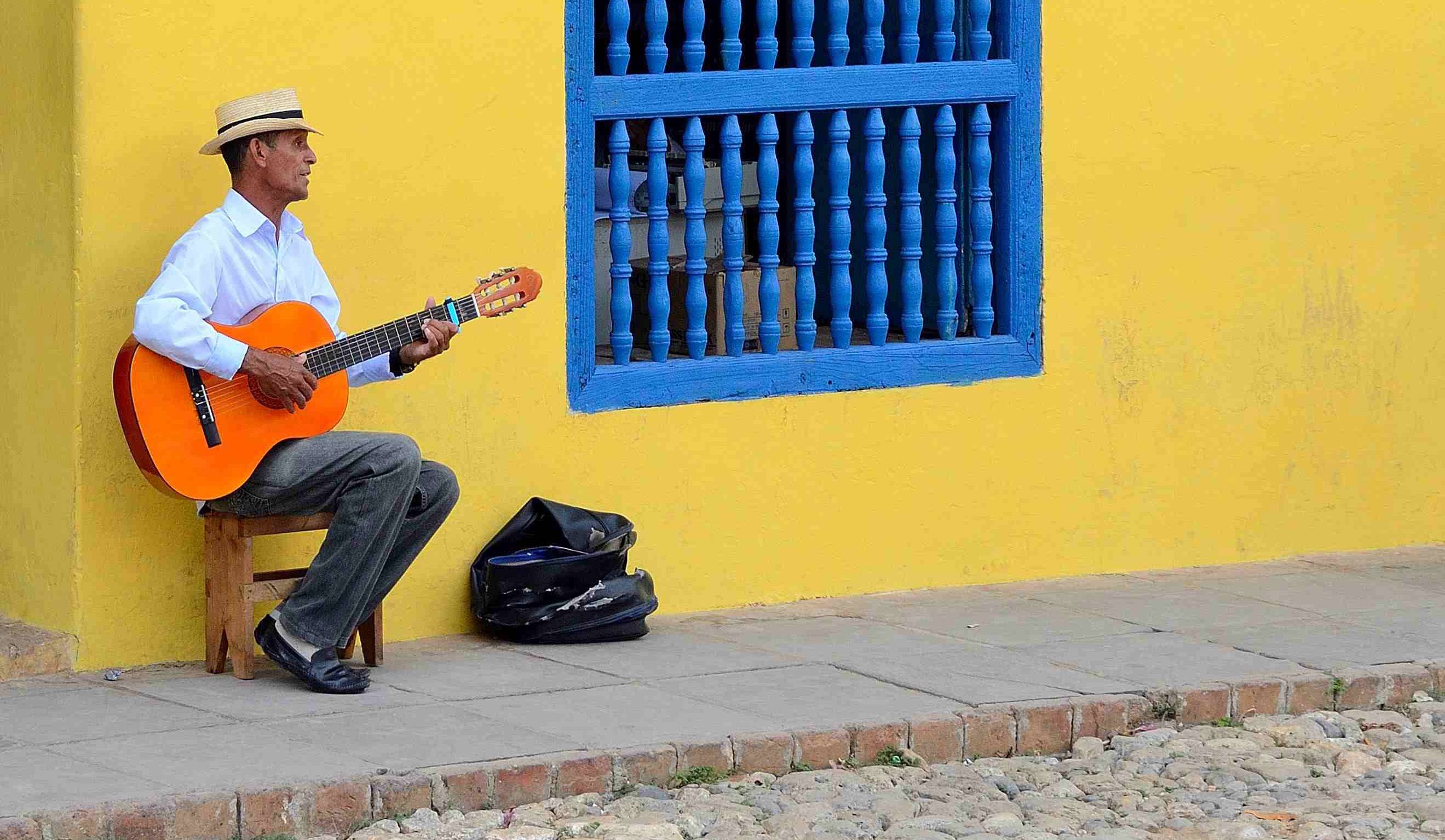 Memorial Guillermo Barreto Festival

March

A percussion festival in the name of one of Cuba's greatest percussionists. Being a country of rhythms where every musician seems to be an accomplished percussionist, it is no mean feat to be known as one of Cuba's best. Guillermo Barreto was that and more. He was a featured artist at the Tropicana Club in Havana at its height of popularity during the roaring 50's.

Percussion in Cuba is a revered art and taken very seriously. It is even a sacred act in many Afro-Cuban religious ceremonies, where the beating of drums communicates with the gods. The festival features performances, competitions, concerts, lectures and speeches.
Santiago Álvarez Memorial International Documentary Festival

March

This event comprises a documentary competition, and demonstrates Cuba's support for a film-making genre that depicts contemporary realities and gives a voice to independent journalists, artists and individuals to communicate what they see as interesting and important issues in the world today. It's an alternative to main-stream media that is often sponsored by wealthy individuals or organizations with motives that can be corrupted by business interests. The host city is Cuba's second largest - Santiago de Cuba. Santiago Alvarez was a Cuban filmaker who died in 1998 and who's work included montage techniques that many believe were the original inspiration for the modern video clip style. He was a founding member of ICAIC - The Cuban Film Institute. See the official festival website for more details.
International Electroacoustic Music Festival

mid-March

Previously known as the Varadero Spring Festival, the Electroacoustic Music Festival is now held at different venues in Old Havana. It is and international event that attracts prominent composers and personalities of this genre from around the world. The event is put together by Juan Blanco, who is one of the leading figures of this music genre in Cuba.
International Pepe Sanchez Trova Festival

March

Santiago de Cuba is the host city for this festival which celebrates the Trova music genre. Trova has a few different styles and sub-genres, and many of these are represented at the festival by musicians who are passionate about this romantic form of musical expression. There are exponents of more traditional Cuban Trova - which involves the troubador style of voice, but incorporating song as well as poetry, and normally accompanied by a guitarist playing a classical nylon string guitar. Filin is a popular style that is represented in the festival. It is Cuban Trova combined with the bolero rhythm. Nueva trova is the style that is influenced by British, US and Brazilian popular music where the lyrical themes can vary from romantic to social commentary and critique.

The festival began more than 50 years ago - way back in 1962 - and was named in honour of a local composer from Santiago de Cuba Jose ('Pepe') Sanchez who died in 1918. He was considered the father of the Cuban style of Trova. The festival culminates on March 19 which is known as Troubador Day, and is the date of Pepe Sanchez's birth in 1856.
Havana World Music Festival

Varies

A popular new music festival held in Havana each March and organised by the new rum label Black Tears by Vigia , which is marketed at the younger party generation of Cubans and foreigners alike. Interestingly, though, Black Tears is named after an old and traditional Cuban ballad, very popular among Cubans of all generations - the 1929 Lágrimas Negras (literally "Black Tears" in English) by Miguel Matamoros, which was composed in a combination of the traditional Cuban rhythms of bolero and son. The music on offer at the festival is also a mixture of the traditional with the more modern. Past artists have included Carlos Varela, X Alfonso, Havana Meets Kingston, Haydee Milanes, Waahli, Rommel, and more www.havanaworldmusic.com
Trinidad Cross Procession

Good Friday

The Way of the Cross Procession is a religious tradition that passes through the spectacular colonial streets of Trinidad, on Cuba's south coast every year on Good Friday. As part of the Easter celebrations, the procession was apparently designed originally to trick looting pirates, and it follows a route marked by crosses.
April
Old Havana: City in Movement

April

Known colloquially among dancers as "El Callejero" this annual event sees national and international dancers and dance companies performing in the squares, parks and museums of Old Havana. The UNESCO World Heritage listed colonial sector of Havana makes a spectacular setting for the artists who perform both traditional and contemporary dance. Workshops, exhibitions and conferences run alongside the dance performances.
Havana Biennial

Varies- biennial

The Havana Biennial is one of Cuba's, and in fact Latin America's, most important and inspirational art festivals. It draws participation from hundreds of contemporary artists from around the globe, and is a magnet for many more art lovers and observers. Artworks are on display in innumerous galleries, museums, and public spaces throughout Havana. If you are in Havana at the time, even if you are unaware of the event being held, you will soon find out as you are most likely to end up seeing some of the exhibitions just by accident. The art presented is not limited just to paintings and sculptures but includes performance art as well.

The event was first held in 1984 as a competition for artists. It has since grown in both magnitude and statue, and has evolved into something more meaningful - perhaps the purpose the festival now serves is a coming together of creative minds and one of reflection - something which is no doubt enhanced with the setting of the streets and buildings of Havana, and the story behind them.
International Cuban Dance Festival

April 20 to 26

Dancers, choreographers, teachers and students from the Caribbean and other parts of the world meet during this event as a way of promoting dance in a historically, ethnically and linguistically diverse region. The event is held annually in Havana and is an excellent opportunity to enjoy performances important soloists and companies from other countries of the region, and also to learn and participate.
May
May Day Celebrations

1st May

The 1st of May is a special day in Cuba. It's when Cuba honours workers of all classes and occupations and celebrates its socialism, and national pride. The parade begins at sunrise and culminates in each city in the Plaza de la Revolution. There are cultural and musical performances and speeches by Cuba's leadership. People gather in their work groups or study groups and march to the square carrying banners and symbols supporting the Revolution. A large proportion of the population participates, and supporting organisations from overseas come to join in.

Whether you support Cuba's politics or not, the occasion is worth seeing. Every year, we have tours that include participation in this event in the Havana parade.

See more information and photos of the May Day parade from our travellers who have participated in the past!
Romerias de Mayo

May 3 to 9

Despite its name, this event is more pagan in character than its Catholic veneer. It does involve a pilgrimage to the top of the hill next to the Eastern Cuba city of Holguin, however the participants are predominantly artists, dancers, actors, and intellectuals rather than religious devotees, and they celebrate art and Cuba's mixed cultural heritage (including Indian and African) instead of a particular deity's death, birth or apparition.

The first recorded occurrence of the week long festival was in 1790, and many traditions from that first celebration of cultural diversity are maintained.
Cubadisco

May

The annual Cubadisco is an excuse to show off Cuba's musical flair. Local musicians perform in different theatres and venues throughout Havana, prizes are awarded to notable figures in the industry, and the hottest new records are unveiled. Every year there is a different theme, often a specific musical genre, and a country of honour.
Festival Internacional de Poesía

May

A meeting ground for poets from every continent, the International Poetry Festival includes a number of activities, such as seminars, readings and exhibitions. The World Meeting of Poets in Defence of Humanity is also celebrated during the festival.
Festival Internacional de Rap

May to August

This festival is a competition held over several months throughout Cuba, leading up to the gran final Battle of the Masters (Batalla de los Maestros or BDM). The festival has witnessed impressive growth over recent years having started in the 1990's when hip-hop and rap suddenly became very popular among Cuban youth. One of the reasons, perhaps, was that at this time, economic conditions in Cuba were quite desperate, and access to musical instruments was even more difficult than usual.

The themes of this genre in Cuba can be critical, and the lyrics often centre around social topics, racism, and injustice. So, for some people, it is a pleasant surprise that this genre is given an official place on the Cuban cultural calendar and recognised as a legitimate art form, especially considering the sometimes controversial nature of the lyrics. It has been suggested that the CIA has secretly helped fund the festival and some of Cuba's rap artists in an attempt to incite protest against the Cuban government.

The festival welcomes international performers as well as showcasing the talents of local Cuban artists. As the festival grows, it is starting to incorporate other related forms of expression, such as rap dancing, graffiti, and even short films.
June
International Ernest Hemingway Needlefish Tournament

June 7 to 13

This fishing tournament is held off the coast from Havana for the big needlefish species, such as wahoo, marlin, and tuna, whose natural habitat is in these nutrient-rich waters. Catching these fish was one of Ernest Hemingway's most passionate pastimes. It was said that he loved to fish as much as he loved to drink, and he established the event in 1950 and hosted it for a decade until his unhappy exit from Cuba. The festival has its headquarters at the Hemingway Marina and attracts hordes of fisherpeople from many different countries.
Festival Internacional Boleros de Oro

June

The International Golden Boleros Festival celebrates the popular bolero genre of music. This genre has had a marked influence in other countries of the area, including places as far away as Spain and Japan, and its first festival, held in Havana in 1987, is considered the oldest of its kind in Latin America. What started as a celebration in Havana, the festival spread across the country due to Bolero being such a popular and most loved music genre throughout Cuba. Venue: Mella and America theatres and UNEAC - HAVANA.
Trinidad Carnival (Fiestas San Juaneras)

June 24 - 27

Known locally as the Fiestas San Juaneras this party runs for 4 days every year between June 24 and 27 in the streets of the beautiful colonial city of Trinidad. It involves street parades, elaborate costumes, floats, games, and competitions. There are also displays of horsemanship from the local guajiros, and a local carnival queen is chosen and ceremoniously crowned.
Camaguey Carnival (San Juan Camagüeyano)

June 24 - 29

Much like the Trinidad carnival on the same dates, the Camaguey event starts on June 24 - San Juan day. It is a very traditional and long standing festival and probably one of Cuba's oldest of this kind, with historians knowing of its existence since the 1700's.

Despite, or perhaps partly because of its conventional nature, the carnival is celebrated every year in Camaguey with great energy and fervour with highly adorned floats, costumes, and musical groups playing the traditional conga rhythm. Much like the Festival of Fire in Santiago de Cuba, the San Juan Camagueyano culminates in the burning of a statue of St Peter
International Corhabana Choir Festival

June /July

Through song, this festival seeks to foster international friendship and solidarity. Both Cuban and international choirs participate and there are also choral workshops to attend. perform concerts throughout Havana City. Choirs perform in major venues such as the Basilica de la Habana and the Teatro Amadeo Roldan as well as in local neighborhood venues and in schools.
July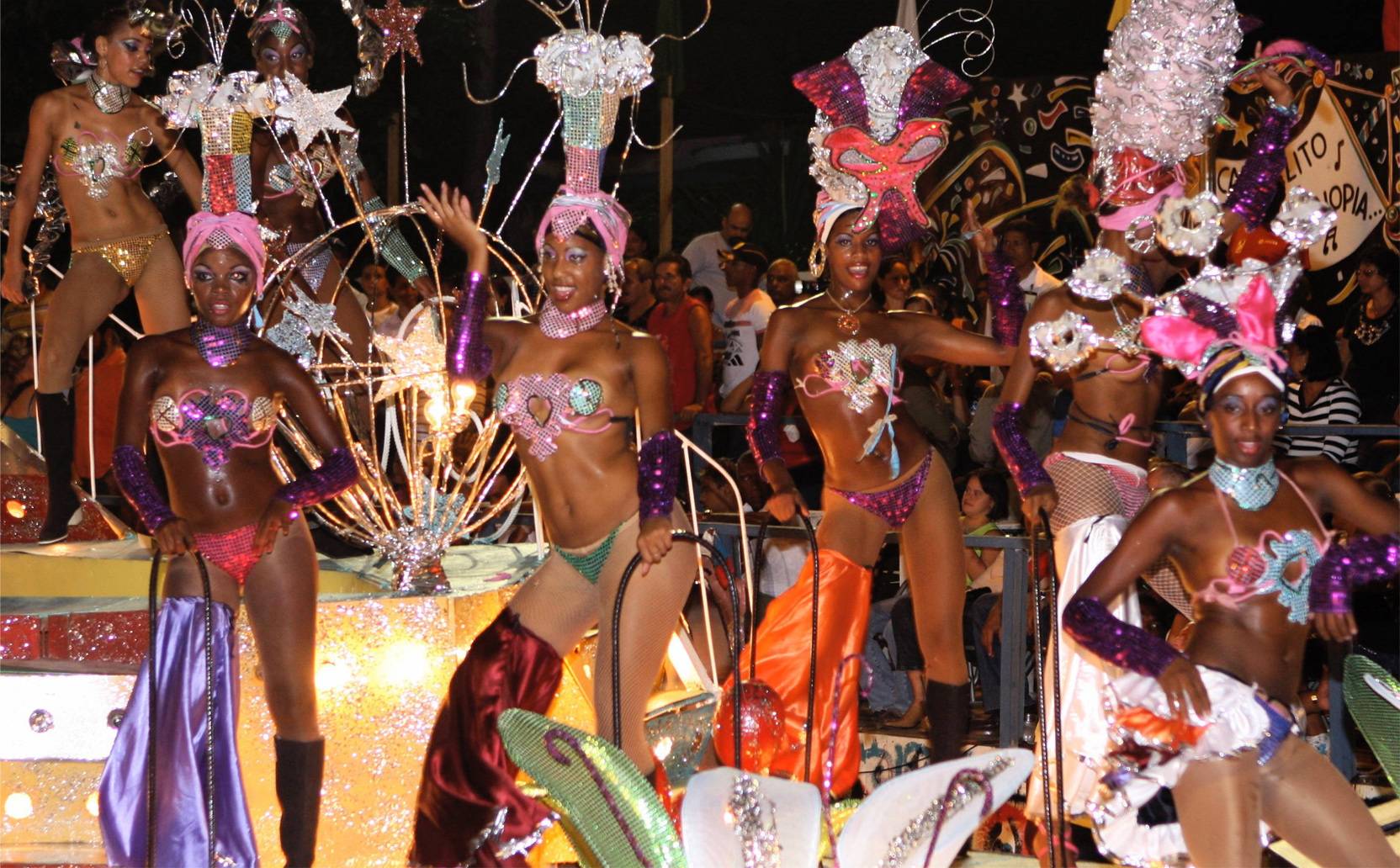 Festival del Caribe (Festival of Fire)

July

Santiago de Cuba hosts this week-long festival celebrating music and dance from all over the Caribbean. Called by some the Festival del Caribe and by others the Festival del Fuego , it aims to be a forum for exchanges between the diverse cultural manifestations of the region. It is dedicated to strengthening ties between peoples and nations by highlighting common cultural elements. It features free outdoor concerts, indoor shows, processions of decorated vehicles, parades of spectacularly attired dancers, food stalls, beer stands, and goat-powered cart rides for children.

Read more about this festival
Gibara Low Budget Film Festival

July

The small, windswept, and usually quiet coastal town of Gibara in Eastern Cuba, plays host to this film festival that showcases some of the worlds best low-budget, independent, and alternative films.

It doesn't have the glamour of other well known independent film festivals, such as Sundance, but that also means it is largely free from the commercial side of the industry that can make for a less artistic and less attractive experience.The festival involves music concerts, and theatre, as well as fashion shows and exhibitions of other arts such as photography, painting and sculpture.
Santiago de Cuba Carnival

Late July

The Santiago de Cuba carnival is regarded as Cuba's best, biggest, and most traditional. Apart from the size and scale of the celebrations across the city, the main parade is impressive in its colour and expression of joy, and the dancers and musicians display a high level of ability. This all happens during the hottest time of year in the hottest city in Cuba. The combination of the heat and the passion of the celebrations makes for a very intense experience.

The carnival pauses midway to honour the national date of July 26 (see the following event below), making for a peculiar sentiment of reflection and solemnity before the event returns to its exuberant raucousness.

Read more about the Santiago de Cuba Carnival
26 July Celebrations

26 July

July 26 is the most important date on Cuba's revolutionary calendar. Patriotic and revolutionary fervour grips the nation, and streets are covered with communist banners, posters and official graffiti. The date is the anniversary of Fidel Castro's ill-fated 1953 assault on Santiago de Cuba's Moncada Barracks and also the birth of Cuban writer and patriot Jose Martí. Fidel's attack in 1953 failed, and the dictator, Batista, was not overthrown until 1959. However, the date is when the movement started, which eventually became the Cuban Revolution. At the Moncada barracks in Santiago, the names of the martyrs of the revolution are read out, and guns are fired. Speeches from Cuba's leaders are broadcast on all national television stations.
August
Havana Carnival

Late August

While a poor cousin to the more traditional Santiago de Cuba version, Havana's Carnival still provides a spectacular display of music, dancing, conga lines, colourful costumes, fireworks, beer, and rum. Parades run the length of the Malécon, and rich traditional music competes with more contemporary sounds. Look out for the Muñecones - huge masks worn by dancers in the parades. They are accompanied by the faroleros - dancers who carry a multi-coloured accessory resembling a streetlight, which they rotate constantly. Cuba's renowned carnivals were discontinued for a while during the "special period" in the 1990s (when the collapse of the USSR ended the enormous subsidising of the Cuban economy, which combined with the US trade embargo, created a severe economic crisis in Cuba).
September
CDR Anniversary

September 28

The CDR (Comite de la Defensa de la Revolution) is the neighbourhood-level socialist organisation of the Cuban populace. Every Cuban resident is part of a CDR, which may constitute just a dozen houses on one block of city street. The CDRs have regular meetings to communicate news and changes from the Cuban government and to coordinate their neighbourhood to protect it against crime and discourage antisocial behaviour. Each CDR has specific residents appointed in positions of authority and responsibility, such as a president. CDR meetings can be severe and sombre, but also involve activities and fun to help neighbours get to now each other and to gel the neighbourhood.

The CDR anniversary is one of the most festive CDR meetings of the year and can be a great opportunity for visitors to Cuba to meet and interact with everyday Cubans, especially if you are staying in a local guesthouse. It plays out more like a veritable street party. A caldosa stew is cooked in a big pot on the street over a wood-fire and games are played by the children.
October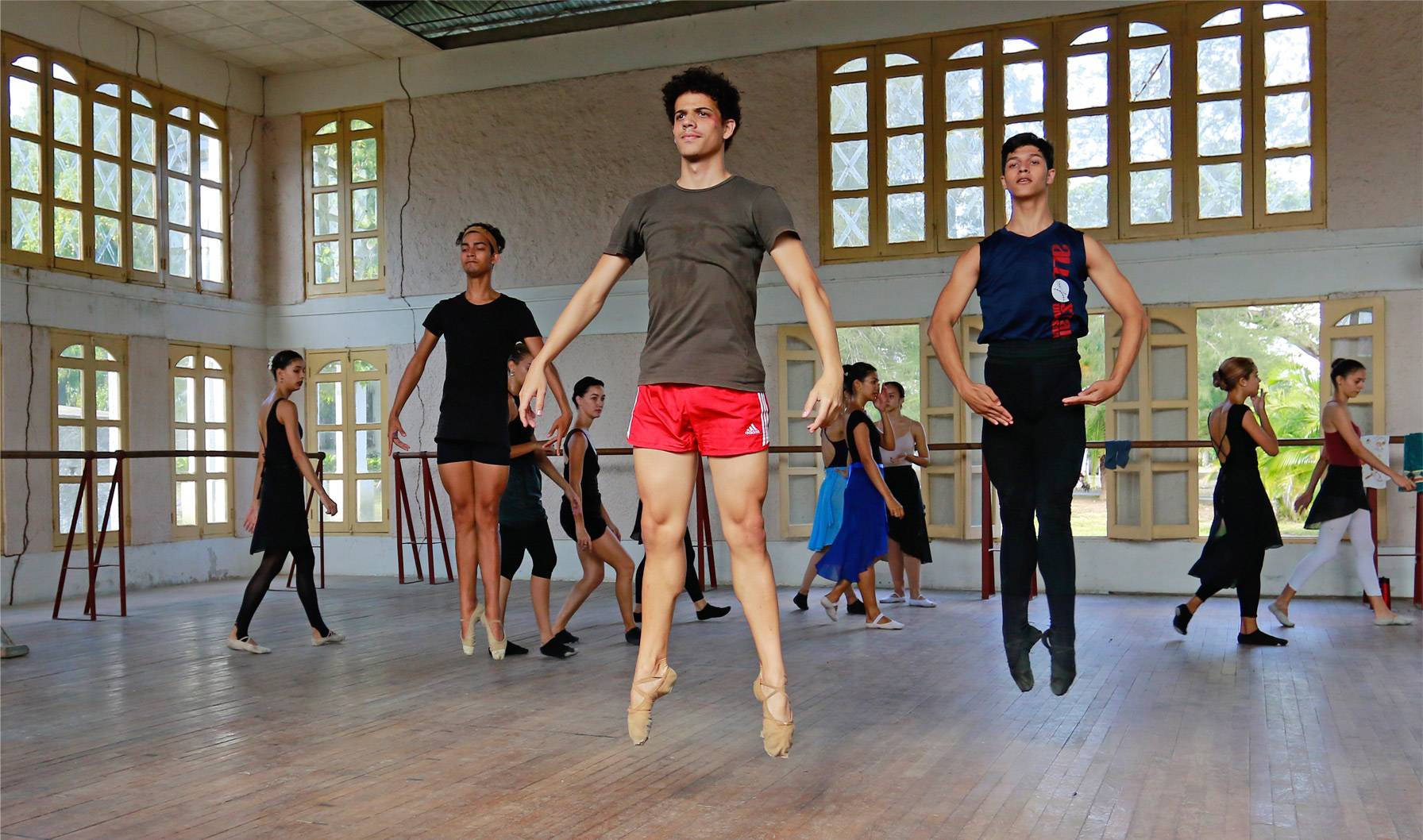 Matamoros Son Festival

Late October -Biennial

The Festival of Son is set in the city of Santiago de Cuba - the birthplace of much of Cuba's music. The festival is a tribute to one of the most famous names and most important composers in Cuban Music - Miguel Matamoros - who was born Santiago de Cuba in 1894. This festival is a meeting of many famous traditional music musicians in Cuba who are joined by international artists from all over the world.

The festival involves a multitude of seemingly endless concerts, lectures on music Cuban music, dances, workshops, book and CD launches, and dance competitions in traditional Cuban styles such as cha-cha-cha, son, salsa, casino, mambo, and danzon. Performances take place in many of the well known venues around the city including: Casa de la Musica, Casa de la Trova, Teatro Heredia, Salon del Son, and Casa de los Dos Abuelos.

Click here - to read more about the Festival.
Havana Theatre Festival

October 19 to 27

This little known festival is a great event to attend in Cuba if you are a theatre buff, although a vast majority of the performances are in Spanish. There are theatre presentations for both adults and children, and the event welcomes international theatre groups. Venues are in many of Havana's theatres across the city and also in open cultural spaces. There are some dance performances incorporated, as well as theatre workshops, conferences, and exhibitions. You can see more details on the festival website.
Havana Ballet Festival

October 27 to November 3

Ballet is a very important art form in Cuba, and Cuban Ballet is of a high international standard. The Havana Ballet Festival is Cuba's premier ballet event and is of international renown. It was founded in 1960 by Cuba's iconic Prima Ballerina, Alicia Alonso, and is held every two years. Famous dance companies from around the world come to perform and of course the outstanding Cuban ballet companies are also on show. The main venues are the Gran Teatro, which has recently been renamed as the Alicia Alonso Gran Teatro de La Habana, and the Teatro America. As the festival grows in statue and prestige, it now incorporates art exhibitions, film screenings, and conferences, and has spread to other cities in Cuba.
Festival Internacional de Coros

October 29 to November 3

The International Choir Festival has been held in Santiago de Cuba since 1961. Choir groups from around the world gather here to perform in a huge variety of venues across the city, including public squares, schools, and even hospitals and factories. The principal venue however, and the original venue for this festival, is the Santiago Cathedral. It was here that the first choir compositions where known to be written in Cuba by Esteban Salas, who was the chapel master of the Cathedral during the second part of the 18th century.

Music at the festival, however, is not limited to the ecclesial, and all choir styles are welcomed and celebrated.
November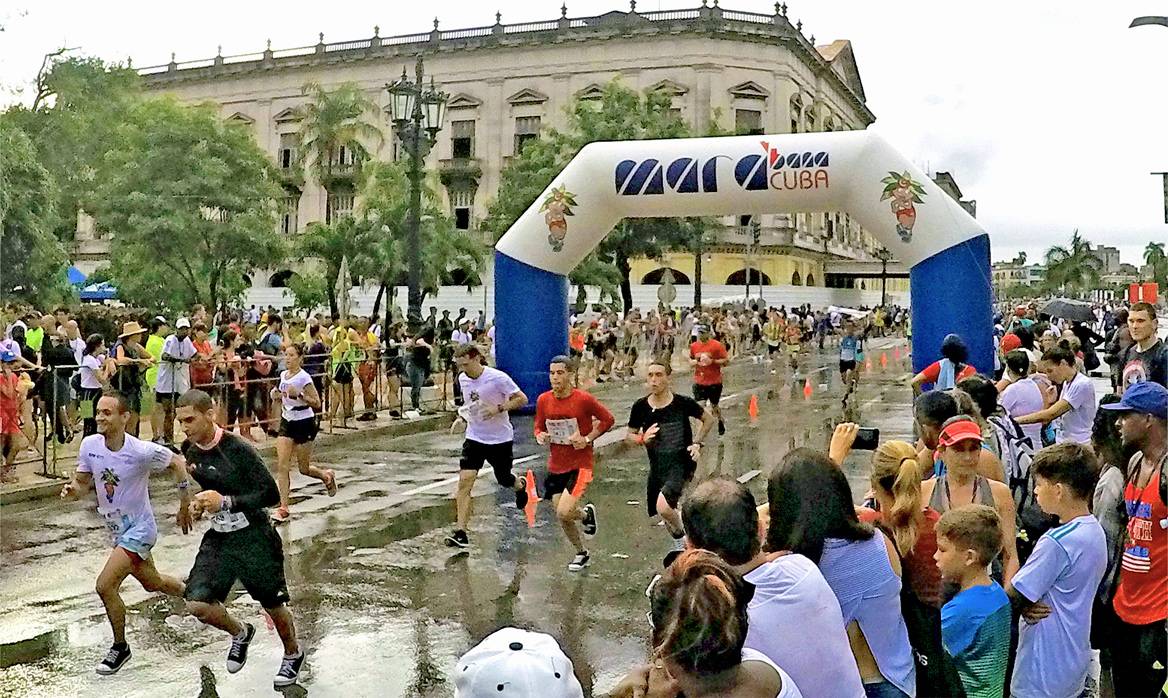 Marabana Marathon

November 19

This marathon, held in November every year, attracts an attendance of thousands of walkers and runners, including locals and international athletes from30 different countries. The marathon route goes through some of the more scenic areas of Old Havana, Central Havana, and Vedado. Participation is offered for distances of full-marathon (2 laps), half-marathon, 5km, and 10km. Prizes are awarded in male, female, and handicapped categories. One day before the Marathon, the internationally recognised running project Maracuba takes place. It mobilises over 1 million participants and is the largest running event. Simultaneously, participants of all ages from hundreds of communities, remote areas, and mountain regions take off for the 3000 and 4000-meter tracks, becoming part of a memorable running experience.

Each year we have a Cuban Adventures team that participates in the Havana Marathon. Anyone is welcome to join us. Included is a team celebration lunch, and we donate $1 for every km the team runs to CeDA - a Cuban Animal Welfare charity. Sign up here!
Havana Jo Jazz

November

This Jazz festival features outstanding young talent in this genre of music, and is held in the Amadeo Roldán Theatre Iconic Cuban pianist Chucho Valdez is the main force behind the establishment of the festival on the international jazz circuit, for musicians and composers over 16 years but under 30 years of age. In a noble gesture to pass on his legacy to future generations, winners in their different categories are offered the chance to record with Chucho himself.
Habana Clasica Music Festival

November

Formerly known as the Esteban Salas Early Music Festival, this annual classical musical event, celebrates the life and works of 18th Century Cuban composer Esteban Salas. It started in 2003, which was the year that represented 200 years since the composer had died. Salas worked in many classical music styles including Medieval, Baroque, and Renaissance . Venues include some of Havana's most impressive churches, chapels, theatres, and cultural centers. More information can be found on the event's offical website.
December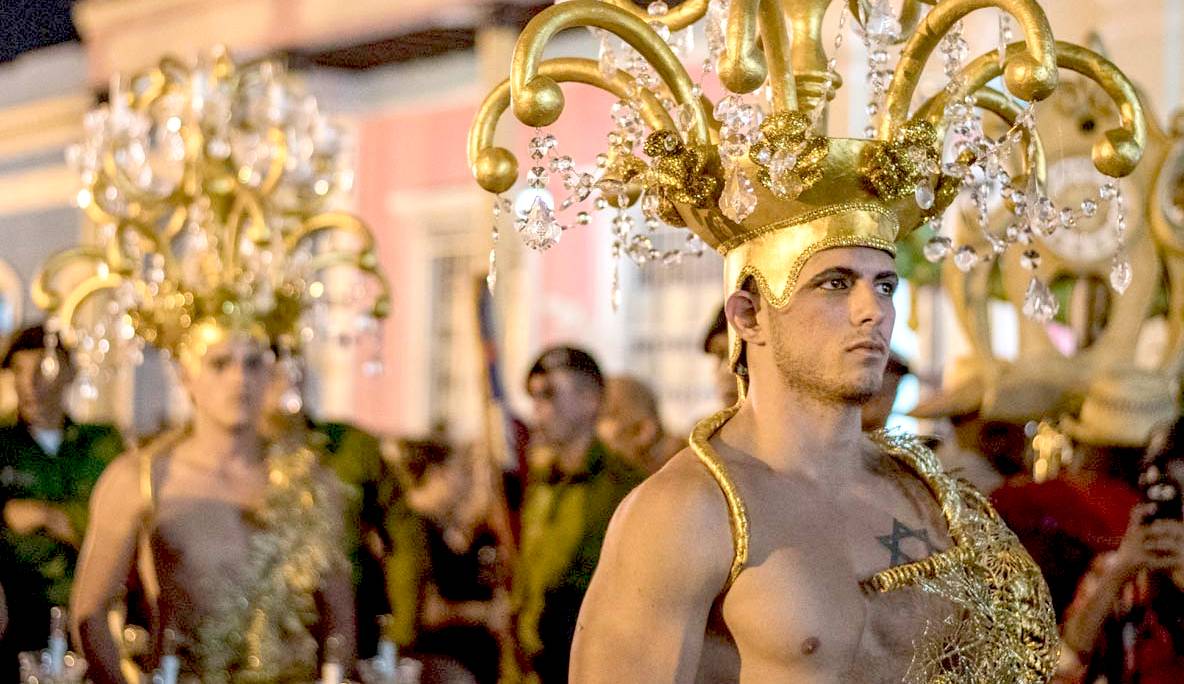 Havana Film Festival

December 5 to 15

Popular among film lovers and cinematographers alike, this festival is also known as the International Festival of New Latin American Cinema or the Festival de Nuevo Cine Latino Americano. Films from film-makers across the Caribbean and Latin American region are shown in cinemas throughout Havana. Several different categories are welcomed including short films, animation, documentaries, as well as feature length films. There is a special category for Cuban film-makers. The festival has been running since 1979. In that inaugural year the festival was blessed with the presence of the celebrated Colombian author Gabriel García Márquez who participated as one of the judges.
Parrandas de Remedios

December 19 to 24

The small town of Remedios is famous for its Christmas festival, called "Las Parrandas de Remedios". The celebrations are considered the oldest in Cuba, and by those who are familiar with them, the most wild and crazy. Events include street parades with rumba percussion ensembles, music and verses, a float display and the very dramatic fireworks competition.
Charangas de Bejucal

December 24-26, January 1

The small town of Bejucal, on the outskirts of Havana (about 50 minutes from the centre), is host to this festival that is known as Havana's oldest. The festival has seen better days; however, recently, it has been known to have degraded to little more than a disorganized street party with predominantly recorded music. It is still pretty lively, however, the glory days seem to be long gone when internationally recognised bands such as Los Tambores de Bejucal graced the event with their stirring rhythms. Much like the Parrandas in Remedios, the Bejucal festival centres around a traditional rivalry between two conga groups. See more about this festival.
New Years Eve in Havana

December 31

The biggest New Year's Eve party in Havana is a special dinner/show at the impressive Cathedral Plaza in Old Havana. The square is filled with tables for a massive al fresco dinner for 300 partygoers. An open bar is available with wine, champagne, beer, and a variety of spirits on offer. A full dinner is also served, and the night includes a spectacular Tropicana club-style cabaret show.

The following tour(s) include this: