Travel Cuba with just your friends or family!
We can arrange a tour of Cuba just for you and your partner, family, or group of friends, with one of our tour guides, specific to your requirements.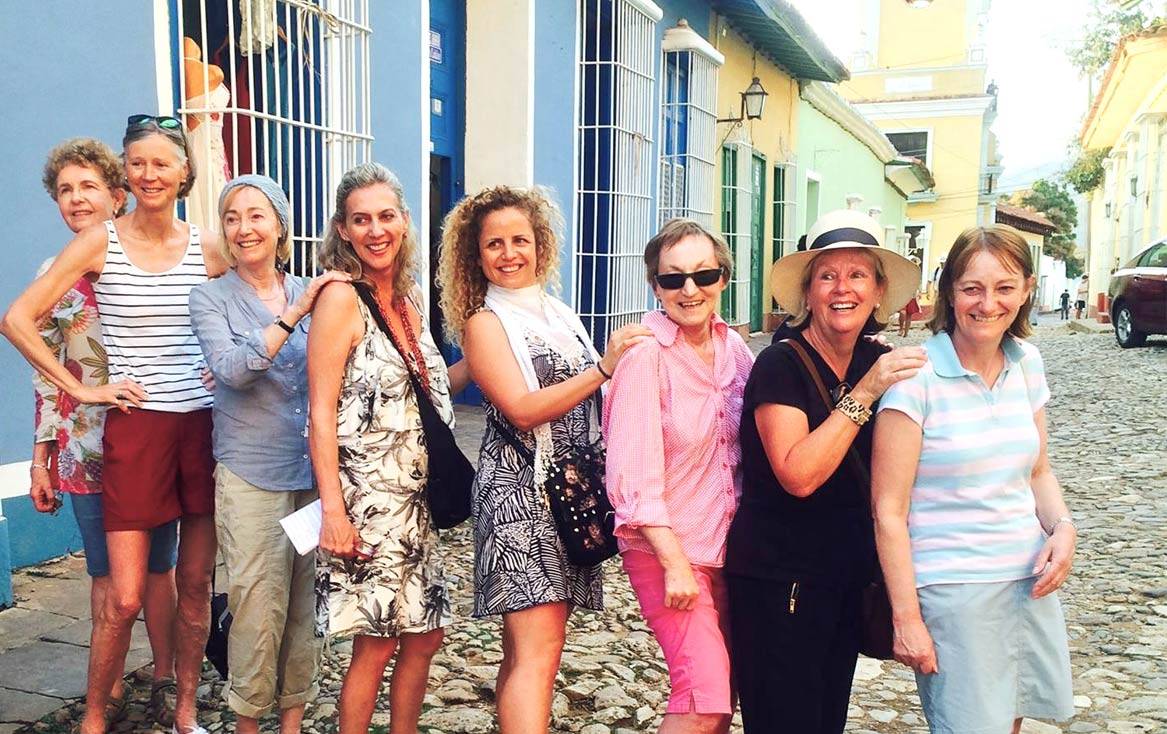 Private Tours
A simple way is to select one of our regular tour itineraries and just tell us how many people you will be, and what start date you want for your private Cuba tour. We can quickly provide you with a quote, and the price will be much more economical than customizing an itinerary for you. For most of our itineraries, the cost per person for a private tour will be lower than our pubished per person prices once the group reaches about 8 people. Smaller groups will cost more than our published per person prices.
Custom Tours
Alternatively we can help you design a unique itinerary specific to your needs. All you need to do is contact us and our specialist staff will be able to put it together for you. Here are some elements of a tour in Cuba for you to consider...
Accommodation for your tour
For a "custom" tour, you can choose from 3 different categories of private guesthouse accommodation. We highly recommended the private guesthouse accommodation in Cuba. Apart from directly supporting local Cuban families, staying in the guesthouses is fun and interesting, and most of our travellers find that it greatly enhances their experience of visiting Cuba. We can also arrange hotel accommodation for your tour, in many destinations in Cuba. Hotels can be more appropriate for groups larger than 20, depending on your itinerary, preferences, and budget.
Activities on your tour
There is a great variety of activities, excursions, and day trips that are possible at each destination in Cuba. Our normal advice is to give yourself as much flexibility as possible during the tour so that you can change and choose activities along the way. Most activities can be easily arranged by your tour guide once you are in Cuba. This also gives you a chance to consult with your local tour guide about which activities he/she most recommends.
Some specific activities however are best arranged ahead of time, and for large groups it can be more convenient to have a some activities already included and programmed into the itinerary. So let us know if there are any activities you definitely don't want to miss and we can include them in your custom tour package.