Cuba is a unique country and many things in reality are almost the complete opposite to what you imagine before you come here. We have tried our best to include all the information you need to visit Cuba in this section. If however, a question of yours goes unanswered, please do not hesitate to contact us.
Everything you need to know about traveling to Cuba from the U.S. as an American or foreigner passing through
How to obtain the tourist card required for entry to Cuba
Buy travel insurance specific to Cuba. With Asistur medical insurance, no long distance phone calls are needed to be made outside of Cuba - the traveller is immediately covered and no upfront hospital costs are needed to be made for serious medical cases.
The economic and monetary situation in Cuba is quite complex, for a start there are 2 currencies...
Internet is becoming increasingly available in Cuba, and costs are much lower than they used to be. However it is still much more difficult to access the internet in Cuba than in most other countries, and the vast majority of guesthouses do not have the facilities to offer WIFI.
Information about flights to Cuba. The different airports and routes you can take to get Cuba and how to book flights to Cuba.
Frequently asked questions regarding Cuban Adventures or Tours in Cuba, or anything related to Cuba and its people.
Arrival and departure information for Jose Marti international airport Havana, Cuba. Tips, taxis, changing money and more.
See the most up-to-date details of requirements to enter Cuba relating to Covid-19 including quarantine, vacciation requirements, and PCR tests.
Cuba must be one of the safer countries in which to travel. This is in no small part due to the swift and severe penalties handed down for even minor crimes...
We believe the best time to go to Cuba is anytime you can! However, the time to go to experience the most pleasant climate in Cuba is probably between the months of November and May...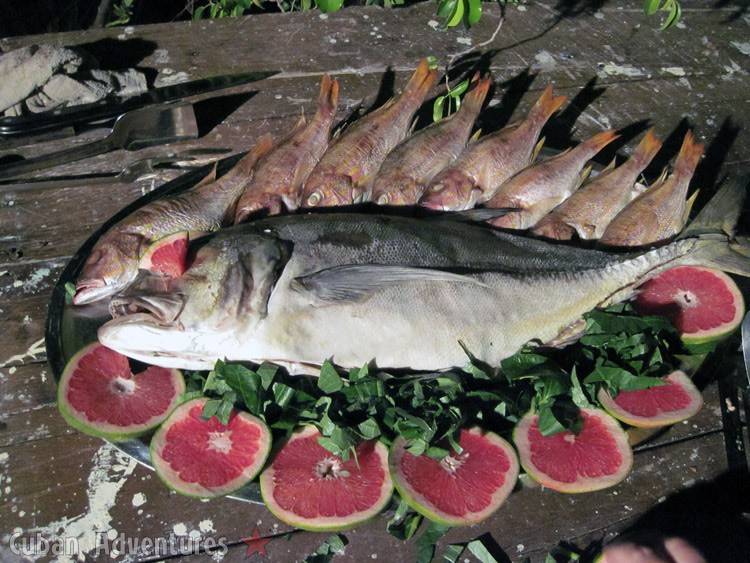 Many travelers are pleasantly surprised by the quality and variety of food that can be found in Cuba! Our tour guides are especially aware of those travelers on our tours that have specific dietary requirements or food allergies, and given specific training about common food allergies.
Cuba is arguably the most musical island on the planet and there are countless opportunities to soak in the unique and intoxicating Carribbean rhythms and be mesmerised at the Cubans' ability to dance...
See our diverse information, links, and resources for Cuba travel including Cuba maps, Online Spanish Lessons, Cuban films, and books.
Because of the complicated situation present in Cuba today, many Cubans feel the need to look for creative ways to earn money. One of these is to illicitly offer services to travelers such as accommodation, restaurants, and excursions...
See the latest changes and announcements affecting Cuba travel. Keep up to date with changes to Cuba travel laws for Americans, updates to Covid entry restrictions, and more…