Las Parrandas de Remedios
The small town of Remedios is recognized as the eighth oldest city in Cuba, and is famous for its Christmas festival, "Las Parrandas de Remedios". One of the most popular events of the region, and considered the oldest festivities in Cuba, the "parrandas" take place between the 16th and the 26th of December every year.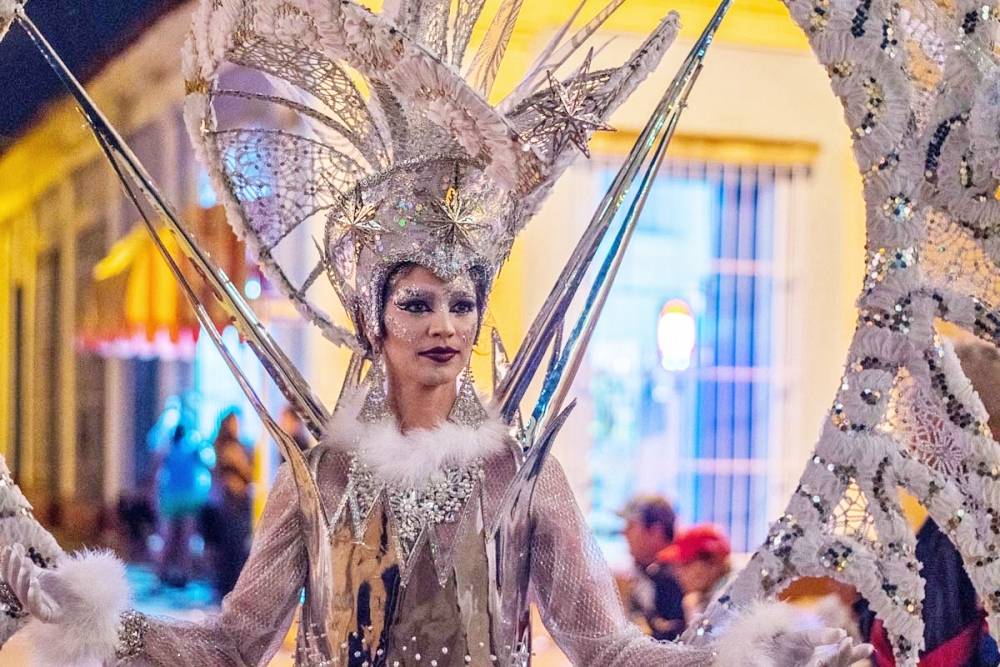 The date the festival is held is about the only thing that it has in common with a normal Christmas party. The celebration happens every night for a week. There are conga groups playing in the street, rumba dance parades, big colourful floats, and one of the most explosive firework shows you will ever see.
This event coincides with the following tours
History and Origin of the Parrandas in Cuba
Parrandas were born in the 18th century when Father Francisco Vigil de Quiñones, the priest of the Grand Cathedral of Remedios, had the idea to put together groups of children and provide them with jars, plates and spoons so they could run around the village making noise and singing verses, in order to get the people to come to midnight masses the week before Christmas. The idea became a tradition and evolved over the years to become the massive street party that has remained until today.
Rituals and procedures were invented, such in 1871 when it was decided that the ringing of the church bells at 9pm on Christmas Eve, would signal the summoning of competing neighbourhoods to present their parades. Nowdays, there are 2 teams that come from traditional barrios in the town:
San Salvador which uses the colours red and blue and who's symbol is the rooster
El Carmen which uses the colour brown and has a globe as its symbol
In 1980 the Parrandas Musuem was opened in Remedios in one of the many old buildings in the town. It chronicles the history of the festival with photos, documents and other related items.
More Photos of the Parrandas de Remedios Festival