Cuba has a ton of history that is well known, and without Havana, Cuba would be missing its heart. The first stop in Cuba for the majority of visitors, Havana as a city really sums up where Cuba is right now, stuck in the past but trying to push forward into a city of the present and future. This is emphasised by the hoards of tourists you'll see most notably by the old town (La Habana Vieja).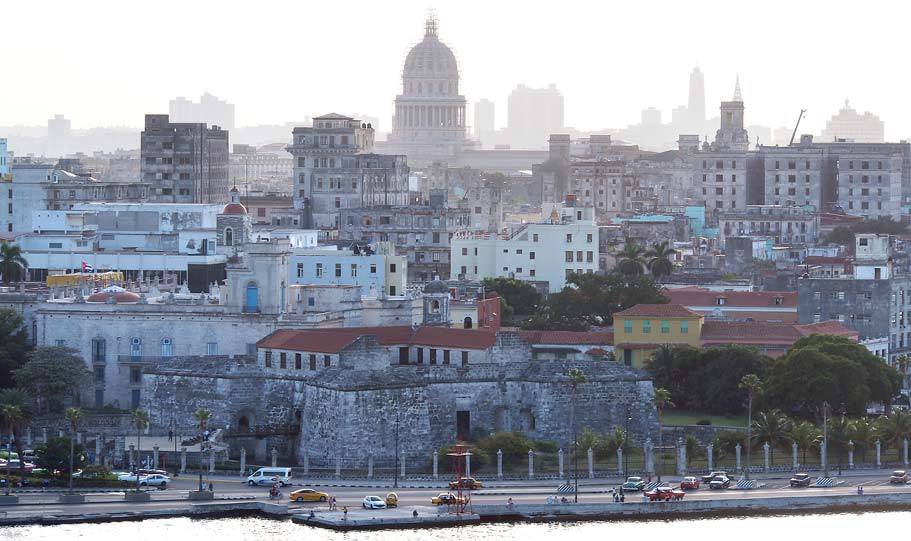 In spite of the crowds of visitor you might encounter, Havana is a place not to miss. It's true you'll do a little walking, but every one of your senses will be alert due to the unique environment around you. From vintage cars to poverty and rugged looking streets. Novelty exists here as well as the reality too. As far as the Cuba you'd probably imagined prior, everything seems to exist in Havana, and whether you're here for a short time or a little while, Havana is the perfect eye opener how far away Cuba feels from the rest of the world. Havana Adventures is one of the dynamic local tour companies that runs day tours in Havana.
Wander
Old, authentic and colonial fortifications are scattered throughout the old town of Havana. La Habana Vieja is a perfect place to thrust yourself into the time warp that Havana and Cuba is. You'll come across crumbling buildings, locals who chat away with neighbours, potholed streets and the odd bunch of Cuban kids playing football. You'll no doubt wander down the main pedestrian thoroughfare of Calle Obispo. Here, you'll find bars including La Floridita, cigar shops, novelty stores, food vendors, ATM's and more. Another place to take a good stroll along is the Malecon Seawall. Especially during the evenings, Cubans with their friends and families all hang out here, with music, dancing and street drinking popular. Havana's Carnival runs along here in early August. However regardless of the season, the Malecon is a lively place. You won't see tons of tourists here regardless of how popular Cuba is at the moment, so if you want to be where the locals are, here is one place to hang out.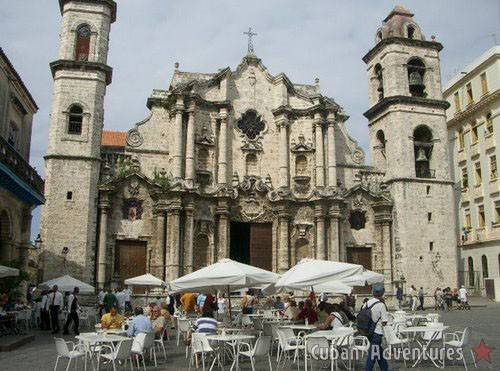 Visit
For history buffs, Havana is essential. Not only does it still look mostly like it was in the 1950's, there is also a selection of museums, buildings and monuments that both tell of Havana's past and present persona. The Revolution Museum was the former presidential palace right up until Fidel marched into Havana with his troops and made it a museum! As you'd expect, most of the museum is devoted to the revolution from the 1950's. Another must visit is El Capitolio, a building that is almost a carbon copy of The Capitol building in Washington, D.C, USA. It was a seat to the Cuban government before the revolution and now used as a Science Academy, but no less it is the principal landmark of the city. Other notable places to visit are the Grand Theatre, the Plaza Vieja, and the Plaza De Armas.

Novelties
Havana is the heartbeat of Cuba, so you know it'll be a great place to indulge. It's thought that there are more Mojito's served on any day in Havana than perhaps in any other city in the world. The birthplace of this refreshing cocktail is known to be Havana's very own La Bodeguita del Medio. This small, tight and crooked restaurant-bar is has a feel of typical Cuba. Its guests have included famous writers such as Ernest Hemmingway to the former president of the USA, Barack Obama. You might have noticed that the vintage cars that Cuba is so often associated with aren't just in certain pockets of the country, they are driven literally everywhere. Some are pristinely restored while others look like they are barely holding themselves together. Still, that doesn't prevent you from riding in one of these classic American cars as part of a tour or a taxi.

Indulge
Arguably Cuba's best spot for nightlife, Havana has many areas to eat, drink and of course, dance. The Vedado district is home to swanky clubs, outdoor venues and some dive bars. A popular choice would be Club 1830. In and around La Habana Vieja there are a host of different bars, music clubs, and night spots. El Floridita is a traditional cocktail bar that is on many an organised tour itinerary. Further afield in Miramar you can find the Café Jazz Miramar which is a great new addition to the Havana nightlife, especially for quality of jazz music, modernity and prices. Eating in Havana can be varied. You can easily experience the extremes from eating cheap at a hole-in-the-wall in Centro Havana to being treated with luxurious options in a fine Cuban restaurant.
Stay
Havana offers Cuba's most diverse range of accommodation for visitors. Options include recently constructed 5 star hotels, historic hotels - such as the emblematic Hotel Nacional, and over 1000 privately owned guesthouses. The guesthouses are owned by Cubans and are more basic than the more upscale hotels, however they do provide a more intersting experience for travelers interested in meeting Cubans and seeing how they live. Havana Boutique Hotels is a recommend booking site for these locally owned and operated private guesthouses in Havana.