Cuban Adventures Newsletter
Edition 10
It's been a long time since our last newsletter. A lot has happened in Cuba during this time. Read below for some of the more interesting changes.
Our Latest Photo Competition
The winning entry of our latest photo competition. Michelle Buckham won a plant a tree gift card.
We are receiving entries now for our next prize date on July 15.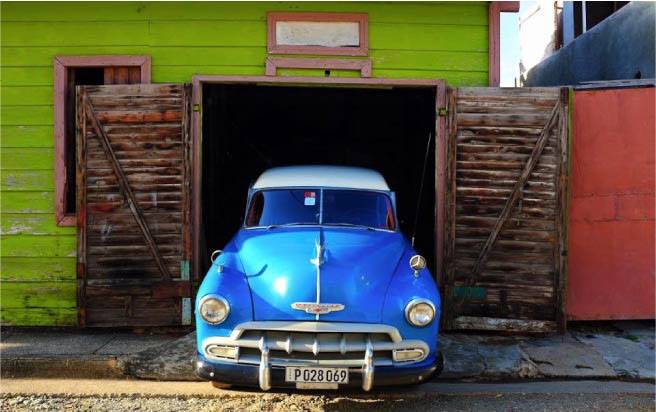 Fewer restrictions for Americans
The US government has made it easier for Americans to visit Cuba. The latest changes, which came into force in March this year, mean that any American can visit Cuba as long as they complete a full itinerary of educational activities and social or cultural interaction, and keep a diary of how they spent their time. They are not supposed to do tourist activities per se. No paperwork prior to the trip is required. Prior to this change, Americans travelling for these reasons had more requirements to fulfill, or otherwise had to participate in an organised people-to-people tour with a non-Cuban chaperone accompanying the group. More details here.
We continue to operate our own people-to-people tours that include a full itinerary of appropriate activities. So joining one of these, makes it easy for Americans to travel to Cuba and satisfy the regulations.
The tourism boom in Cuba
Visitor numbers to Cuba have increased this year by about 15%. 2015 saw an 18% increase on the previous year. The benefit to the Cubans and their economy is palpable.
Our 10th birthday party!
It's now 10 years since we first started running our tours in Cuba! In that time we've grown from 2 workers, to a team of over 50. While this level of growth was never our main goal, we do feel proud that we provide full-time jobs to all these people, and in turn, the economic stability, dignity, and learning opportunities that come with that. This is especially valuable in Cuba, where many people survive by working in the black market economy, by receiving remittances from their relatives living overseas, or by less than legal means.
To celebrate this milestone we'd like to thank everyone that has helped and supported us during this time. A special thanks goes to Ray at CH Cruises & Travel in Bondi Junction, Sydney, who was adventurous enough to help the business with licensing issues during the initial years.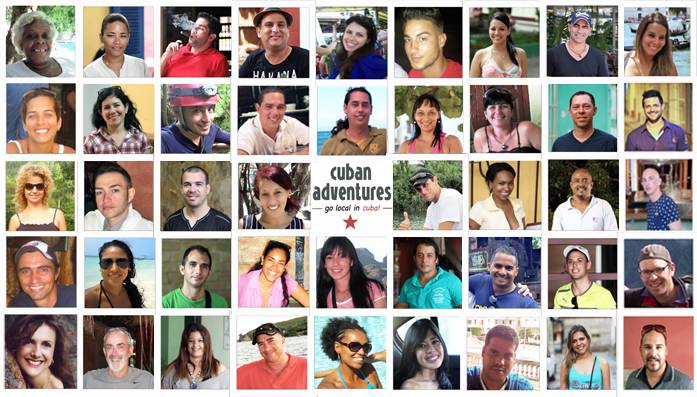 What's changed in Cuba lately?
Apart from the tourism boom, the Cuban government is gradually implementing reforms and allowing its citizens more liberties. Here are some of the major changes
Private Businesses – One of the first reforms Raul Castro made after coming to power in 2008, was to allow self-employment in what is now a total of 201 different types of individual businesses. Implementation started in 2012, and it's now estimated that about a third of the Cuban workforce operates (officially!) in the private sector.
Public Wifi – last July the Government started installing public wifi points for the population to access the internet. These wifi points (now in cities all over Cuba) are located in plazas and other public areas, and a card that allows an hour access costs $2. While this doesn't sound very advanced (there is still no mobile internet, nor home internet connections), it is a vast improvement on the previous arrangement where internet was very much restricted, and access cost between $6 and $12 an hour.
Houses can be bought and sold – up until 2011, residential properties were only allowed to be exchanged between owners. If you didn't have a house you either lived with your parents or in-laws, or had to work to earn the right to be given an abode by the government.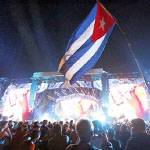 Cubans can more easily visit other countries – previously, Cubans had to apply for an exit visa to leave their own country. Applications were routinely rejected if the applicant didn't have a full-time government job or a substantial reason to come back to Cuba. This exit visa requirement was eliminated in 2013. Now the barriers for those wishing to travel abroad are similar to other countries - obtaining a passport, obtaining visas to enter another country, and enough money to fund travel.
The Rolling Stones Concert – The Stones groundbreaking March 2016 Havana concert was historically significant as it was the first time an internationally super famous rock band played in Cuba. Rock music had been banned in Cuba for many years. So for many of the more than 100,000 in attendance, the moment was spiritually uplifting, and apart from that it was free! Our own rock music fan, Osvaldo, was there in the first few rows to witness it. Here is his own personal account of it.
Our new comfort class Cuba tour!
With the increased freedom to do business and greater access to materials, some of the B&B Guesthouses in Cuba have been able to dramatically improve their levels of comfort. Imported mattresses, modern air-conditioning, high-pressure hot water from gas water heaters, and hotel grade linen are just some of the features of this new category of accommodation in Cuba.
As has always been the case, service in the guesthouses is more friendly and personalised than in the government run hotels, and the breakfasts are fresher with higher quality ingredients. So for travellers that enjoy a bit more comfort, these superior standard guesthouses represent the ideal accommodation in Cuba as they still provide better opportunities to meet everyday Cubans than a hotel stay does. They are priced accordingly, with some guesthouses in Havana charging up to 250 CUC a night in high season for a suite room. We continue to avoid hotels because of the poor service due to low staff moral, inferior value for money, and high rate of reservations being cancelled or usurped.
Our 9 day Essential Cuba Tour utilises these upgraded guesthouses and follows a popular route to visit the cities of Trinidad and Viñales, before returning to Havana. To further guarantee the quality of service, we have appointed one of our most experienced, and in-demand guides - Natalia to lead them. See more here.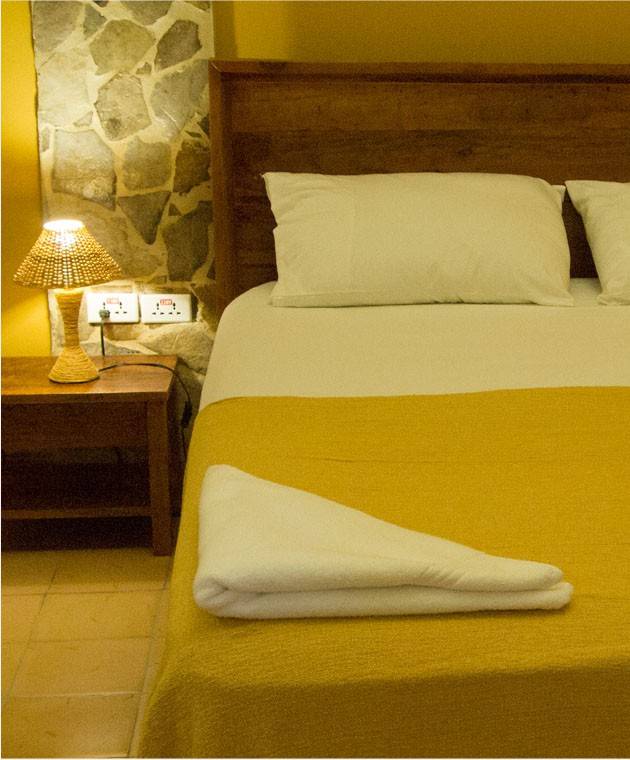 Latest Cuba Tour testimonial
Andrej, USA - 15 day Canchánchara to Cucurucho
I'm not sure even how to put into words what Inti, our tour guide, did for all of us. I travel a lot but I rarely see a tour guide THIS engaged with his clients. He went above and beyond is not an accurate statement that describes Inti`s willingness to please, skilled negotiations and resourcefulness that relied on a very wide network of local guides, casa owners and restaurant managers to deal with every minute detail of our comfort, both individual and group (once even at a high personal cost to him- he ended up eating lunch 3 hours later than he was supposed to due to unforeseen issues).
In fact, he was so resourceful that he managed to introduce us to a few people unexpectedly out of the blue, most notably Ms. Mirta Ibarra, a famous actress from Strawberry and Chocolate- and just MINUTES after discussing the movie and its change in attitude to LGBT community in Cuba! How`s that for a spectacular guide!!! And it all happened at a local market where he by sheer accident saw her from afar. He was very attentive to our needs and more importantly to our curiosity. Every single one of us was more than pleased with insight into everyday life in Cuba.

New Cuban Adventures team member

Sarah - Sales Manager - USA
Sarah is our sales manager and heads our office in the US. She also has specialist knowledge in legal travel to Cuba for US citizens. An avid (some say obsessed) traveller, if she isn't planning her next vacation from her home in California, she is trying to create the perfect packing list.
Sarah's passion for Cuba is combined with her strong sense of justice that Americans should be allowed to travel to Cuba like tourists do from any other country. With Sarah's help we've managed open our own office in the US so that we can legally sell Cuba travel to Americans.
Finally
Thanks for your support! We hope to see you in Cuba again. Remember that if you have traveled with us, and recommend us to your friends, they can get a 10% discount on our tours! See conditions.
Kind regards John Ahrens - Manager Big Planet Adventures