Weather and Climate in Cuba
Summer in Cuba
The summer in Cuba is from June to August. These are the hottest months and some people (including the Cubans!) find the heat quite intense. Temperatures rise to 100 degrees F on the Eastern side of the island, which when coupled with high humidity, can be quite unpleasant. On the other hand, summer is one of the most festive times of the year with carnival being held in many cities, and festivals happening throughout the island. This is also holiday time for the Cubans so there are many social occasions.
Summer is also a tourist high season because it coincides with the holiday season in Europe. Hotels, flights, and tours can often be booked out well ahead of time, and prices can be higher than during other times of the year.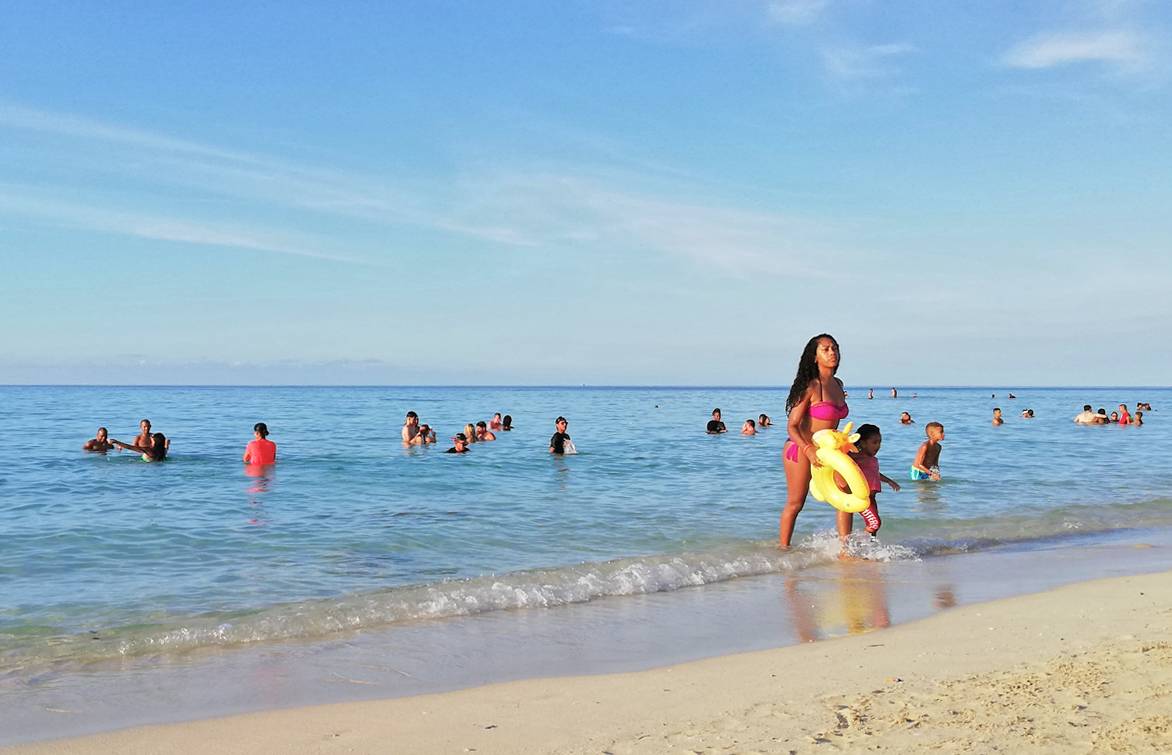 Hurricanes in Cuba
The hurricane season is from June to November with September and October being the months with the highest probability of cyclone activity. There is on average more rain in these months due to this tropical storm activity. When hurricanes occur they generally aren't a risk to life, however they can cause some interruption to travel plans. Cuba's safety record concerning hurricanes is excellent and it is unusual that in even the biggest storms that there is a loss of life. This is in stark contrast to other countries in the region (such as Haiti and even the US). Cuba is very well organised, disciplined and prepared for such events and there are excellent evacuation procedures. Tourists are given the highest priority.
We run tours during the hurricane season and if you book on a tour during this period you should be aware that hurricanes could disrupt the normal tour itinerary.
Maps of current tropical storm activity in Cuba can be seen on www.nhc.noaa.gov/
What happens if there is a hurricane during my tour?
Other times of the year in Cuba
The rest of the year in Cuba generally enjoys beautiful warm weather. December, January, and February are the coolest months of the year in Cuba where the average maximum daily temperature is 77F, and an average of 65F at night. During these winter months in Cuba, occasional cold fronts can make their way down from North America, during which, for a period of a couple of days, temperatures at night can drop to around 50F in some places. Rain may or may not accompany these cold fronts.
There is more rainfall during the summer months and during the hurricane season. Even in these months the rain usually comes in short afternoon bursts, which can be a pleasant relief from the heat.
More Information
More information about weather and climate in Cuba can be found on these links.
Peak Season in Cuba
Easter, Christmas, and New Years periods are times of peak tourist activity in Cuba, when hotels, flights, and tours can be booked out well ahead of time. Prices for accommodation and tours can also increase markedly during these times.