Cuban Adventures operates these day tours of Santiago de Cuba.
Historic Walking Tour of Santiago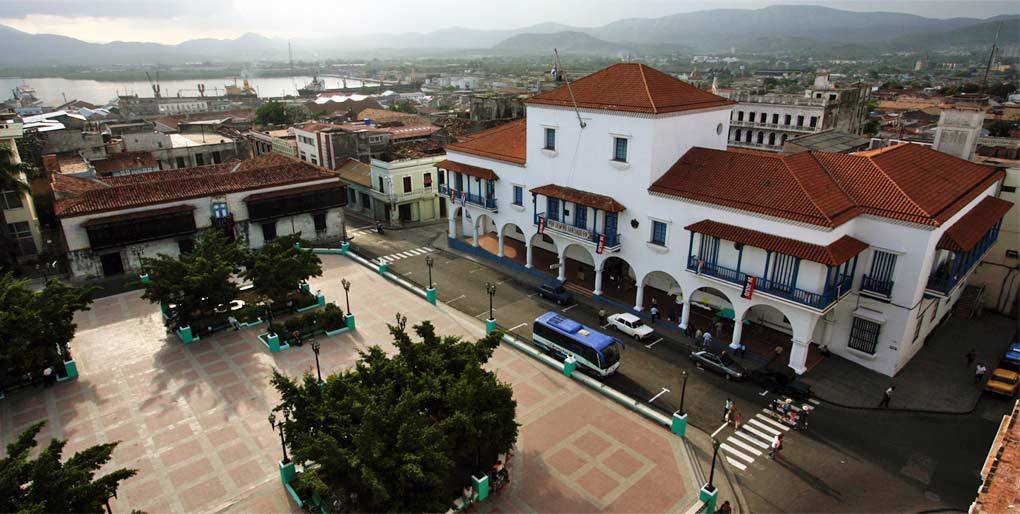 After meeting your local tour guide at 9.30am at the Parque Cespedes (in front of the Casa Grande Hotel) you will wander through the historic center of Santiago, which was Cuba's capital before it was moved to Havana.
After that you will venture to the Padre Pico stairs, the Balcon de Velazquez, the Moroccan influenced and oldest house in Cuba - that of Diego Velazquez, the recently restored Cathedral, the original Casa de la Trova in Cuba, the Emilio Bacardi Museum (apart from being the founding father of this famous rum brand, Bacardi was the first mayor of Santiago de Cuba), the Casa Heredia, the very first library in Cuba, the Dolores concert hall, and the pleasant tree-lined social meeting place for locals call the Boulevar.
Duration: 9.30 – 2pm
Lunch: 1 – 2pm
Cost: $52 USD - with lunch, a drink, and all entry fees included.
Book or enquire about this tour.
Classic Car Tour of Santiago
This is a tour by car that takes you to places around Santiago that are further away from the center. Starting at 2pm (after lunchtime) this classic car tour takes you to the 'best of the rest' in Santiago. We go to the sculpture of 26 July, the Plaza de la Revolucion, the famous cemetery of Santa Efigenia, the Rum Museum, the Museum of Tobacco, and finally we end at the Hotel Casa Granda for a cocktail on the roof with some local traditional music.
Duration: 2pm - 5pm
Cost: $52 USD - with a drink, transport, and all entry fees included.
Book or enquire about this tour.
Sierra Maestra
In the Sierra Maestra mountain ranges we offer a 6km day hike and two different overnight hike options, with return transport from Bayamo or Santiago de Cuba. (Transport to/from alternative cities in Cuba are available for these packages).
Options include the trek to Cuba's highest mountain, Pico Turquino and Fidel Castro's revolutionary hideout in Comandancia de la Plata.