Our Partnership with CeDA
About CeDA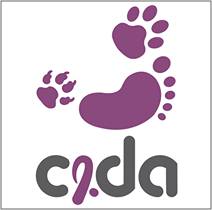 One of the organizations we are very proud to support is CeDA (Cubanos en Defensa de los Animales). "Cubans in Defence of Animals" is a non-government, non-profit organization run in Cuba by Cubans with the principal objectives being:
To reduce the numbers of abandoned dogs and cats living on the streets in Cuba
To educate the local population about animal rights.
Demonstrating against cruelty to animals in Cuba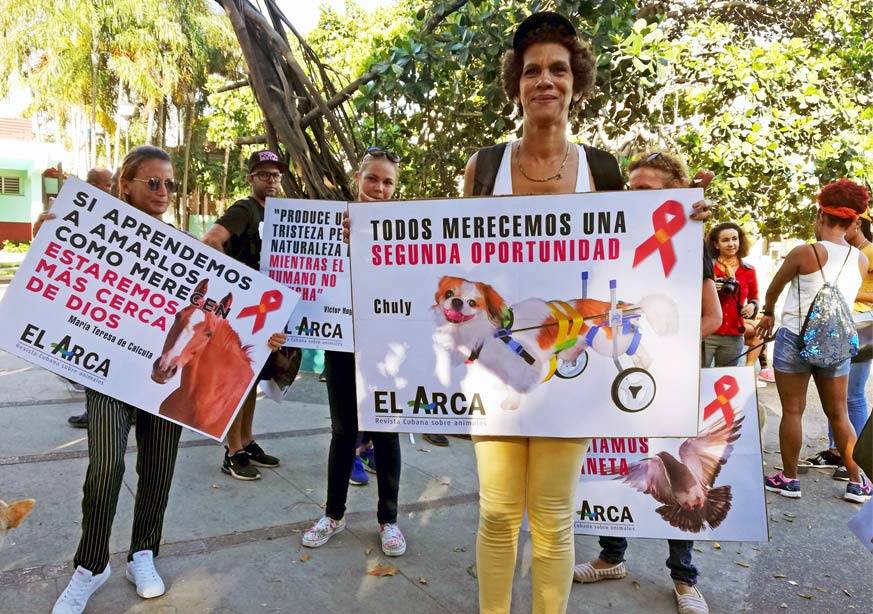 CeDA was a central part of the very first independently organized public protest in Cuba since the Revolution, when in April 2019 they marched with other organizations and individual animal rights supporters through the streets of Havana.
The focus of the historic occasion was to urge the government to start applying animal protection laws that were already in place in the constitution, but up until that point had not resulted in any penalities against individuals who had been found to be cruel towards animals.
How you can help
Make a cash donation - CeDA uses cash to buy veterinary supplies to treat rescued street dogs and cats, to buy pet food, and to pay for surgical sterilization (desexing) procedures for these animals, which costs CeDA $10 for each individual animal. If you do one of our tours and would like to donate some money, your tour guide can either help you locate the CeDA office in Havana, or accompany you there to make the donation. You can also make a donation on their website.
Bringing supplies - in some ways this is more valuable to the cause than cash because some items are difficult to find in Cuba. See below for the wish list of veterinary and medical supplies.
Adopt a pet from Cuba - surprisingly for most, it is possible to adopt a pet from Cuba and take it home with you to your home outside of Cuba. You'll need to pay the costs of an official registration card for your pet in Cuba ( which confirms the animal is in good health with the required vaccinations) and the airline "pet fee". Adopting instead of buying a pet is one of the ways to help reduce the numbers of abandonded street animals and of contributing to animal welfare.
Volunteer as a flight parent - some adopters of CeDAs rescued animals are from other countries. A flight parent is someone who volunteers to check-in a pet as part of their luggage on their departing flight from Cuba. The pet is then picked up by the adopting parent at the destination airport. Any additional costs are paid for by the adopter. To volunteer as a flight parent all you need to do is indicate this on your booking form for your Cuban Adventures tour, or otherwise contact CeDA (adopta.ceda@gmail.com) with the details of your departure flight from Cuba. CeDA will contact you if they need a flight parent that matches the dates and destination of your flight.
Spread the word - tell others about CeDA and their work.
Items you can bring to Cuba to donate to CeDA
Here is the wish list of items that will be gratefully accepted by CeDA to help them take care of rescued animals. We welcome you to bring any of these items to Cuba and you can either take them to a CeDA volunteer yourself or otherwise just hand them to your tour guide, and we will make sure the items get to CeDA.
The "Wish List"
Medicines
Nexgard or Bravecto
Amitraz
Antiparasitic shampoo or shampoo to treat mange
Antiparasitic tablets for dogs and cats (internal)
Antiparasitic spray or drops for dogs and cats (external)
Ivomec
Antibiotics – Enrofloxacin, Doxicicline
Yatren casein
Hepatone
Blu-Kote (antifungal spray)
Fipronil soap
Multivitamins or supplements for cats and dogs
Dog or cat rehydration serum
Cotton wool, bandages, syringes, needles
Dog or cat beds
Clorexidine solution
Antibiotic cream
Milk replacer formula for puppies and kittens
Other Materials
Cages and traps for cats
Kennels and carriers for dogs and cats
Collars, harnesses, muzzles, and leaches
Dog control poles for medium and large dogs
Gloves for catching and handling dogs
Elizabethan collars / E-Collars / Buster collars / pet cones
Feeding bottles for puppies
Running to enhance animal welfare in Cuba
Every year we take part in the Havana Marathon. Anyone who wants to can join our Cuban Adventures running team and for every km run by one of our team members, we donate $1 to CeDA. More information.