Cubans love baseball because it is entertaining, dynamic, and a healthy way of exercising your body and soul but also because it has been enshrined in their social and historical background. Baseball has had an important role in Cuba's emerging independence struggle and is a prime example of two characteristics strongly present in the Cuban culture: competitiveness and rebelliousness.
History's Recap
According to historians, baseball was established on the island around the 1860's, introduced by students returning from US colleges and perhaps also American sailors coming into port. In a few years, the sport was widespread all over the country. The Spanish colonizers inadvertently fueled baseball's popularity by banning it in 1869 after the first Independence War started. The Hispanic rulers were concerned that Cubans preferred baseball over bullfights, which felt to them like an affront to their culture. As a result, it became not only a clandestine pastime but also a symbol of rebellion to the Cuban people. It is said that some freedom fighters used baseball games to deliver messages or to plot against the Spanish government.
Play Ball
On December 27th, 1874, the first official match in Cuban history took place between the Matanzas and Habana clubs. The latter won 51 to 9 over the home team that played at El Palmar de Junco Stadium, where the Cuban Hall of Fame is currently located.
The Cuban League was inaugurated in 1878, with just three teams: Almendares, Habana, and Matanzas. These clubs were composed first of amateur players most of which later became professionals. This competition was one of the first in the world to break the interracial barrier when it began accepting afro-descendant players at the beginning of the 20th century.
Among several amateur competitions in the country, the sugar mill baseball league was one of the most important regarding organization and development of the sport in the country. This league became popular around the 1940's and 50's as a way for the workers to manage the stress caused by their harsh jobs. Moreover, such a league turned into a very good source of gifted players who afterwards became professionals and represented the best clubs.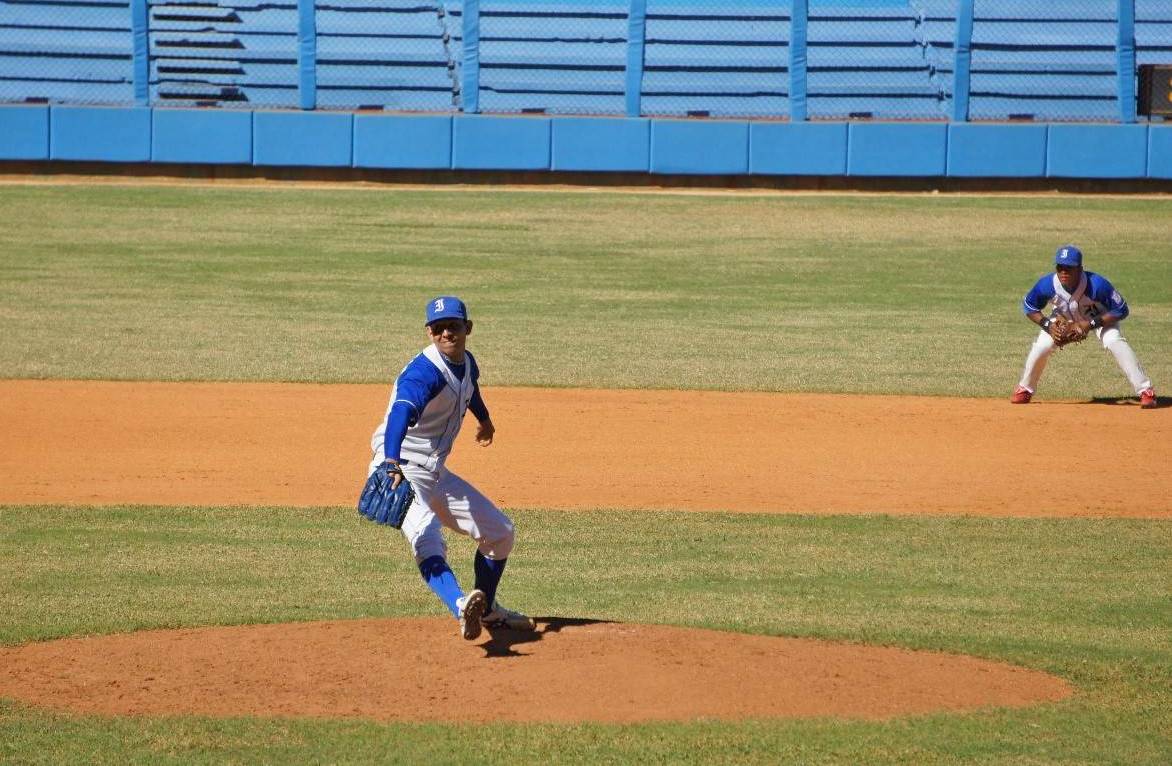 Cuban Series
In 1960, after outlawing professional sports in the country, the revolutionary government inaugurated the Cuban Baseball Series, made up of amateur leagues instead of professional ones. This competition turned into the most important and popular, though it changed in structure and organization from time to time.
For over 20 years it was developed with a 'round robin system until it was changed in the mid 1980's while adding the playoffs to decide the national champion. The number of teams also increased from just four to 16, which is the current number of participants representing each province in the country plus municipality Isla de la Juventud.
The most successful teams throughout the years have been Havana's Industriales that have won 12 championships, Pinar del Rio (10), Santiago de Cuba (8), Villa Clara (5). There is a huge rivalry particularly in between western and eastern teams. Thanks to this, fans all over the country have organized their respective clubs, and have developed lots of initiatives to support their squads either at home or away. There are two characteristic places where you may find these fanatics gathered for boisterous discussion; either at Parque Central in Havana or Plaza de Marte in Santiago de Cuba. However, any main square or park throughout the country is bound to have at least a few fans engaged in a passionate debate about "pelota".
My favorite team is Industriales, not only because it's the most representative of the capital city but also because I grew up just 100 meters away from the ballpark. Call it a "geographical curse", my childhood was strongly influenced by the ups & downs of our team in the National Series, and its impact on the mood of our neighborhood.
International Arena
Cubans have been very proud of their national team's results in almost every international competition and have garnered prizes such as champion of the IBAF World Cup for 25 times, Olympic Games (3), Intercontinental Cup (10), and Pan-American Games (12). Moreover, it is also worth mentioning that Cuba earned the silver medal at the 1st edition of the World Baseball Classic in 2009.
Present Day
Although Cuban baseball is not at its best, given the country's economic limitations and the exodus of its best players, the people still enjoy going to a game and arguing on the stands about which team is best. Many still appreciate the camaraderie of discussing baseball on a street corner, or passing by a park and stopping to watch a group of children or grown-ups playing with just a few timeworn gloves, only one bat and a ball.
How to See a Baseball Game in Cuba
Want to find out if there is a game when you're going to be in Cuba? Check the game schedule on the Baseball National Series website. A taxi from Old Havana to the Estadio Latinoamericano in Cerro, Havana will cost about $10-15USD one way, entry tickets are around $3USD.
Cuban Adventures also offers a Baseball in Havana experience where one of our tour guides takes you to a baseball game in Havana and gives you lots of background information about the culture and sport of baseball in Cuba.