Trailblazing Entrepreneurs Setting Trends in Havana
Cuba's isolation from the rest of the world for the last six decades has meant that Cubans have had to survive without the comforts and availability of goods that the western world is accustomed to. One positive outcome from these limitations is that Cubans have mastered the art of recycling and economising. Cuban people are resourceful and extremely creative and innovative with the little resources that they have.
Since the opening of the private sector ten years ago, young Cuban artists and entrepreneurs have started a wave of creative projects which are unique to Cuba and free from the influence of the outside world.
Some of these projects are emerging Cuban brands, others are cultural initiatives promoting a Cuban identity or fostering a cultural scene. They are all bringing a new hipster vibe into Havana. Many of these projects are led by women, who are challenging the traditional female role in Cuban society and are bringing new life into the artistic hub developing in Havana. Here are the ones you can't miss during your visit!
CLANDESTINA-The Pioneer (Villegas 403e/T.Rey y Muralla)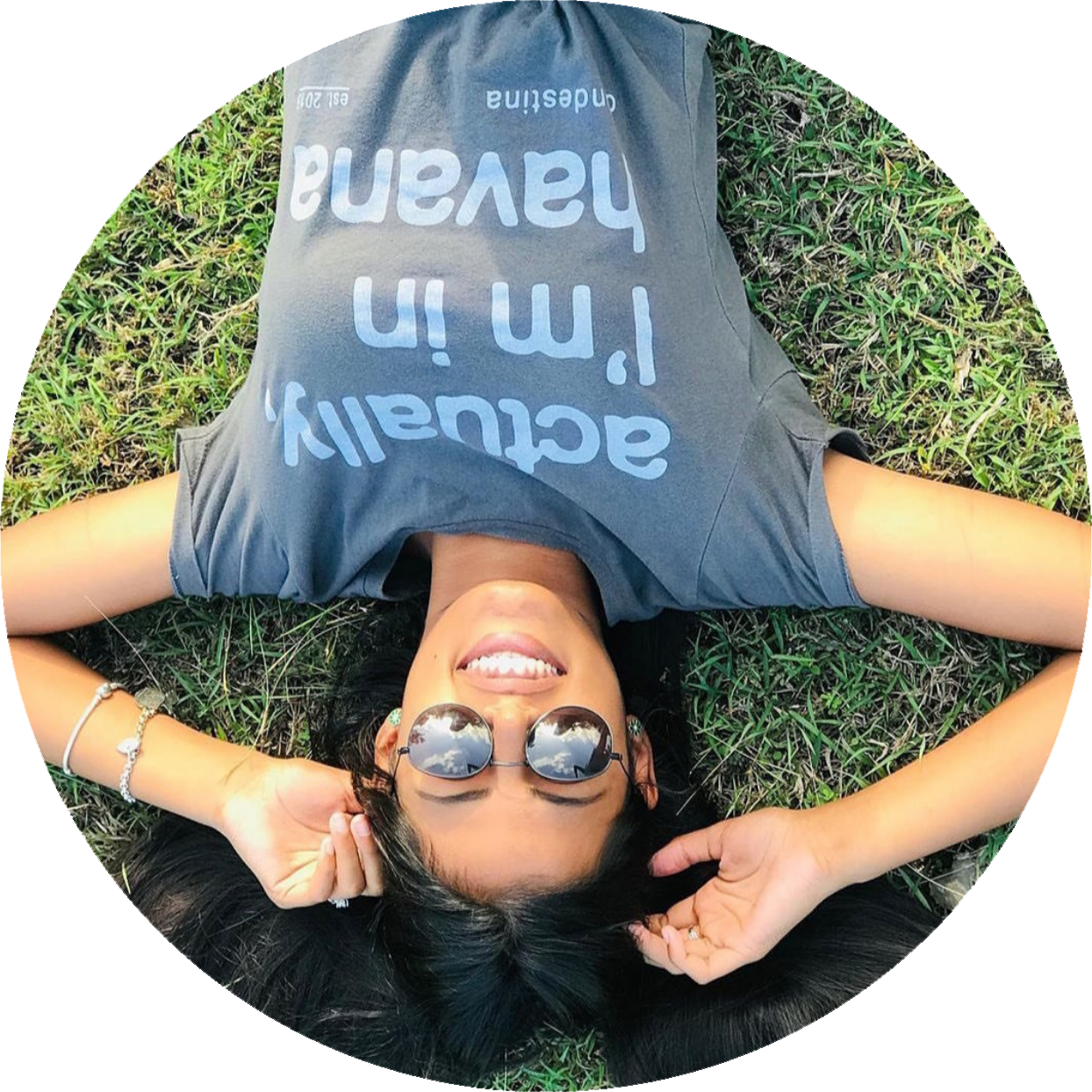 Clandestina was created in 2015 as the first Cuban urban fashion brand which stirred up Cuba's vogue world. Founded by a group of female designers and artists who believe in a more ethical fashion world, Clandestina is now a well-known and consolidated Cuban brand that produces locally and sells worldwide. It is very popular among both locals and foreigners. Clandestina is a sustainable project and recycles clothes and materials, inspired by upcycling and zero waste.
Their designs are bold and original with a touch of Cuban humour to them. A visit to their store is a must for anyone interested in Cuban originality.
KATY OCAÑA- Brand of Illustrated Jewellery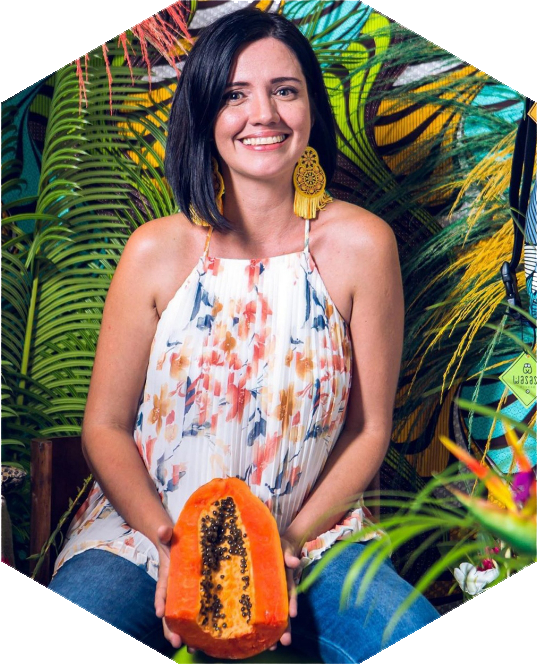 Katy studied Graphic Design in Havana, and began making jewellery as a hobby after graduating. Due to the scarcity of available materials, she had an idea that has propelled her to become one of the trendiest jewellery designers in Havana. Katy's pieces are based on graphic designs that she creates on the computer, and then transfers onto various textiles. Using geometrical figures and striking colours, her work is eye-catchingly vivid. Katy is inspired by different themes such as architectural elements (mosaics, stain glass windows), nature (tropical fruits, flowers), and mandalas. She is influenced by the concept of upcycling, where any random thing can become a significant part of a unique and exclusive piece of jewellery. You can check out her amazing pieces at some of the coolest shops in Havana: Piscolabis Bazar (San Ignacio entre Empedrado y O'Reilly), Capicúa (San Lazaro entre Industria y Cárcel), Malecon 663.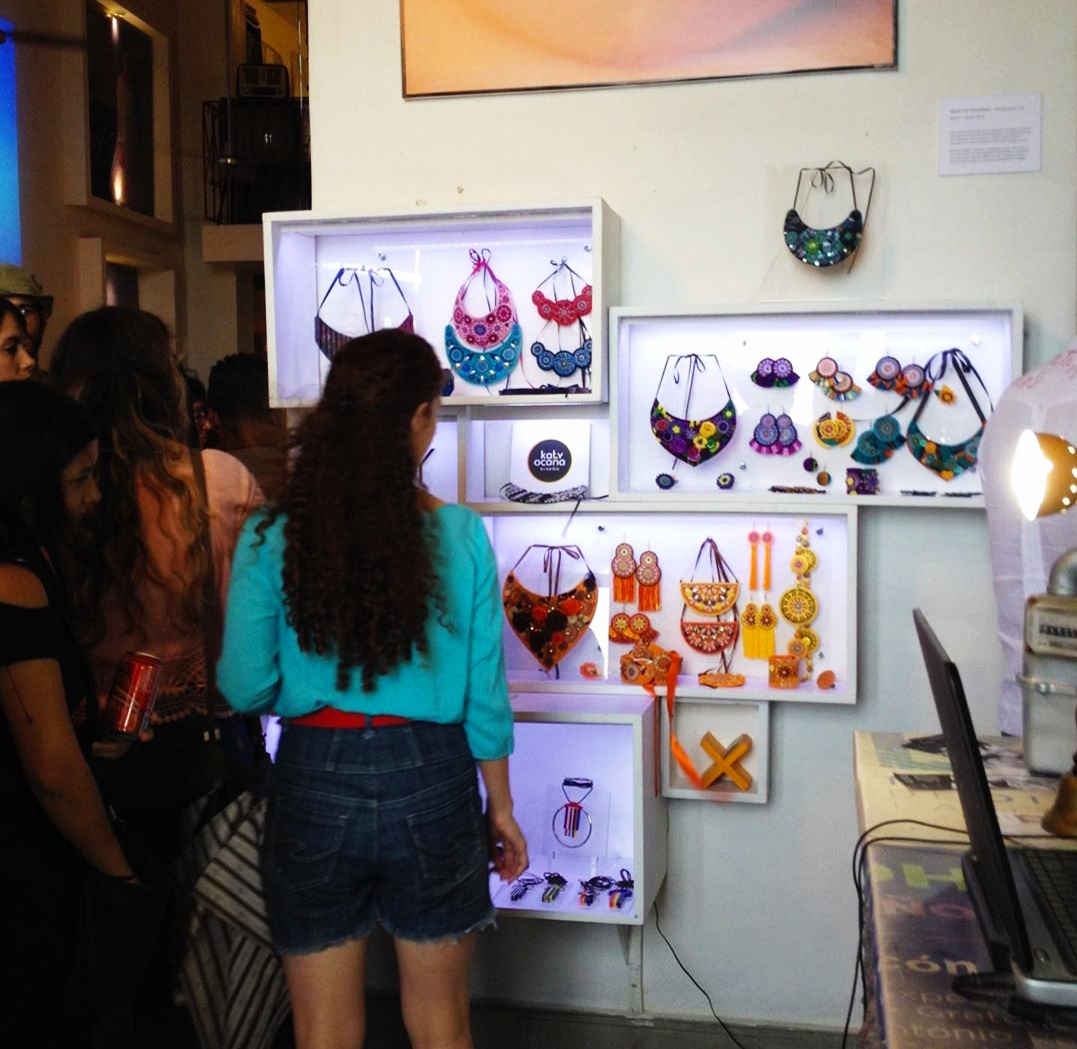 BEYOND ROOTS- Fostering Afro-Cuban Identity (San Ignacio 657)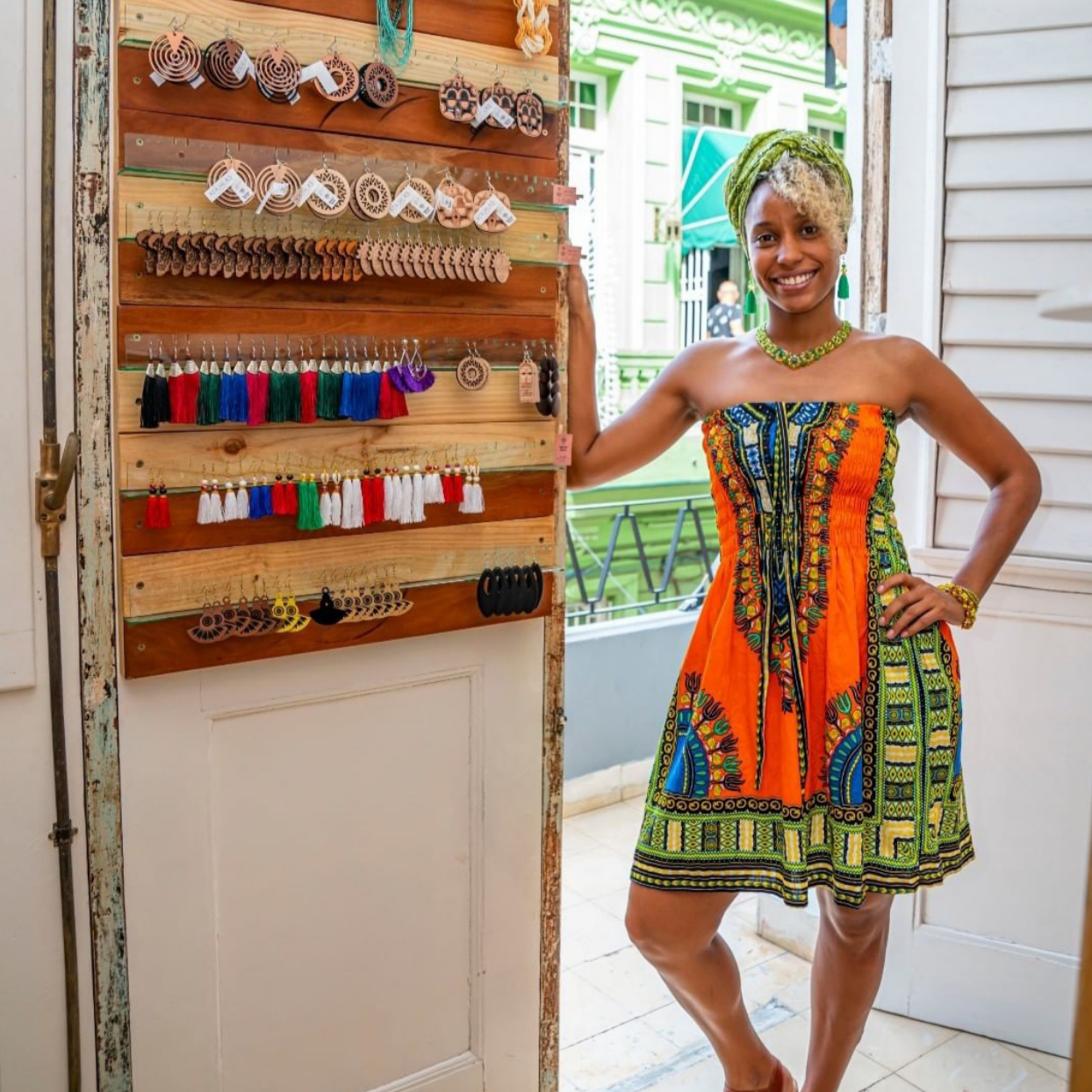 Adriana Heredia founded BEYOND ROOTS four years ago as an Airbnb experience to promote Afro Cuban traditions in Cuba, and encourage people to gain a deeper understanding of the Afro Cuban culture. This is done by taking visitors to the heart of Afro Cuban religion, Guanabacoa, and providing them with various authentic experiences in music, dance, food, and religion. Beyond Roots wants to revalue the African style and culture on the island, not only by showing it but by reconnecting with their roots and history. They involved the neighbours in their initiative. In 2019 they opened the first Afro Cuban shop in Cuba, offering a variety of afro style products that range from hair products to jewellery and African style clothing.
LA MARCA, CULTURAL REVELATION (Obrapia 108C, entre Oficios y Mercaderes.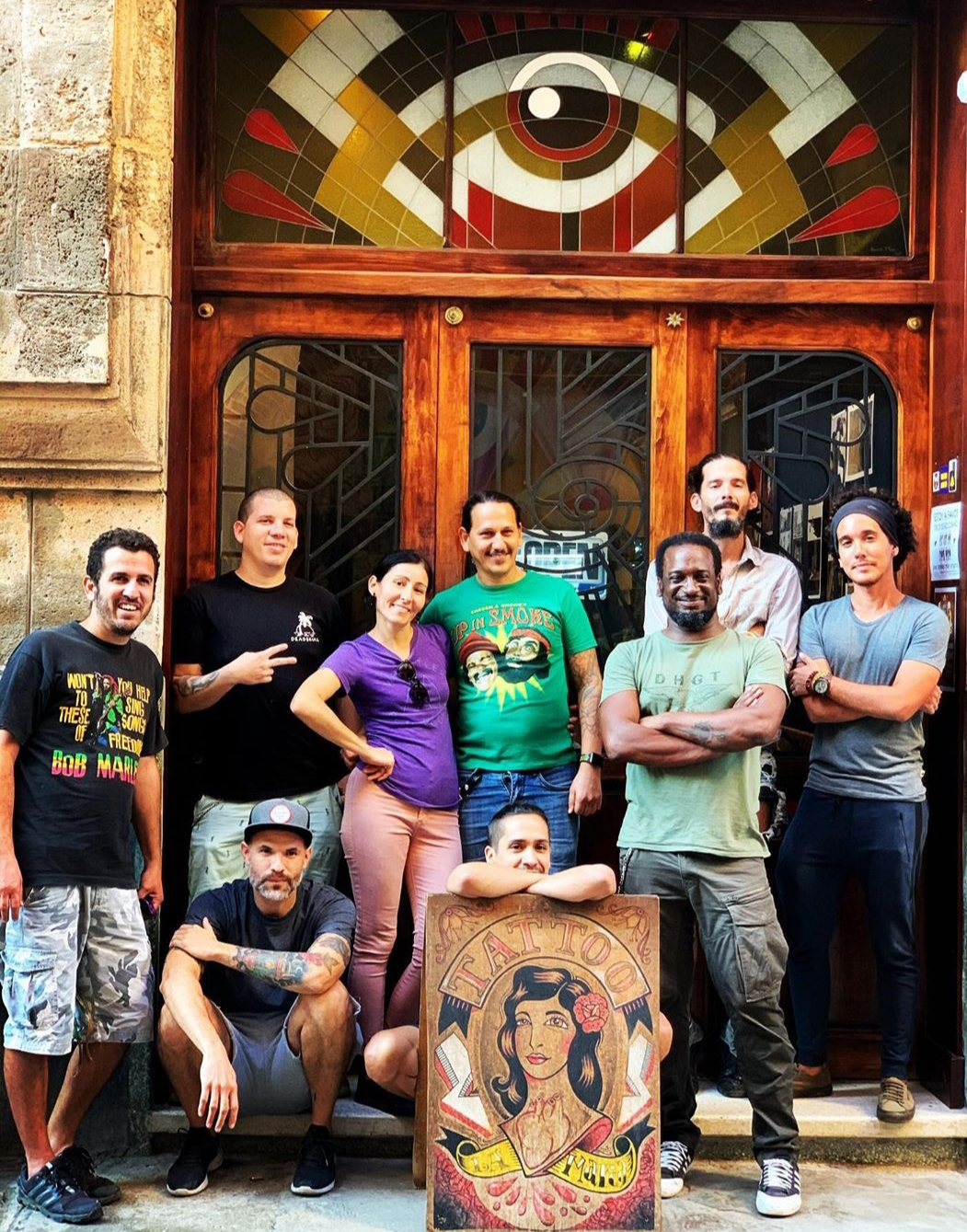 Leo Canosa has been a tattoo artist since 1995, working from his house in Havana. He dreamed of creating a professional tattoo studio which would become a benchmark for hygienic standards and artistic quality.
La Marca opened in 2015 as one the first professional tattoo studios in Cuba, aiming to change the perception of tattoos by linking them to visual arts and involving young Cuban designers and illustrators.
They specialise in custom designs achieved by working in close collaboration with their clients. Each design is unique and created on the basis of the client´s ideas.
La Marca is now an alternative cultural center as well. As part of its community outreach, it organises events, conferences, art gallery exhibitions and performances, concerts and workshops, for a diverse public.
They have a shop that sells artisan items and limited editions. Check out their Facebook page to see if they are organising any events during your visit to Havana. If not, it is still worth passing by their studio to check out some alternative local art.
DADOR (Amargura 253, Old Havana)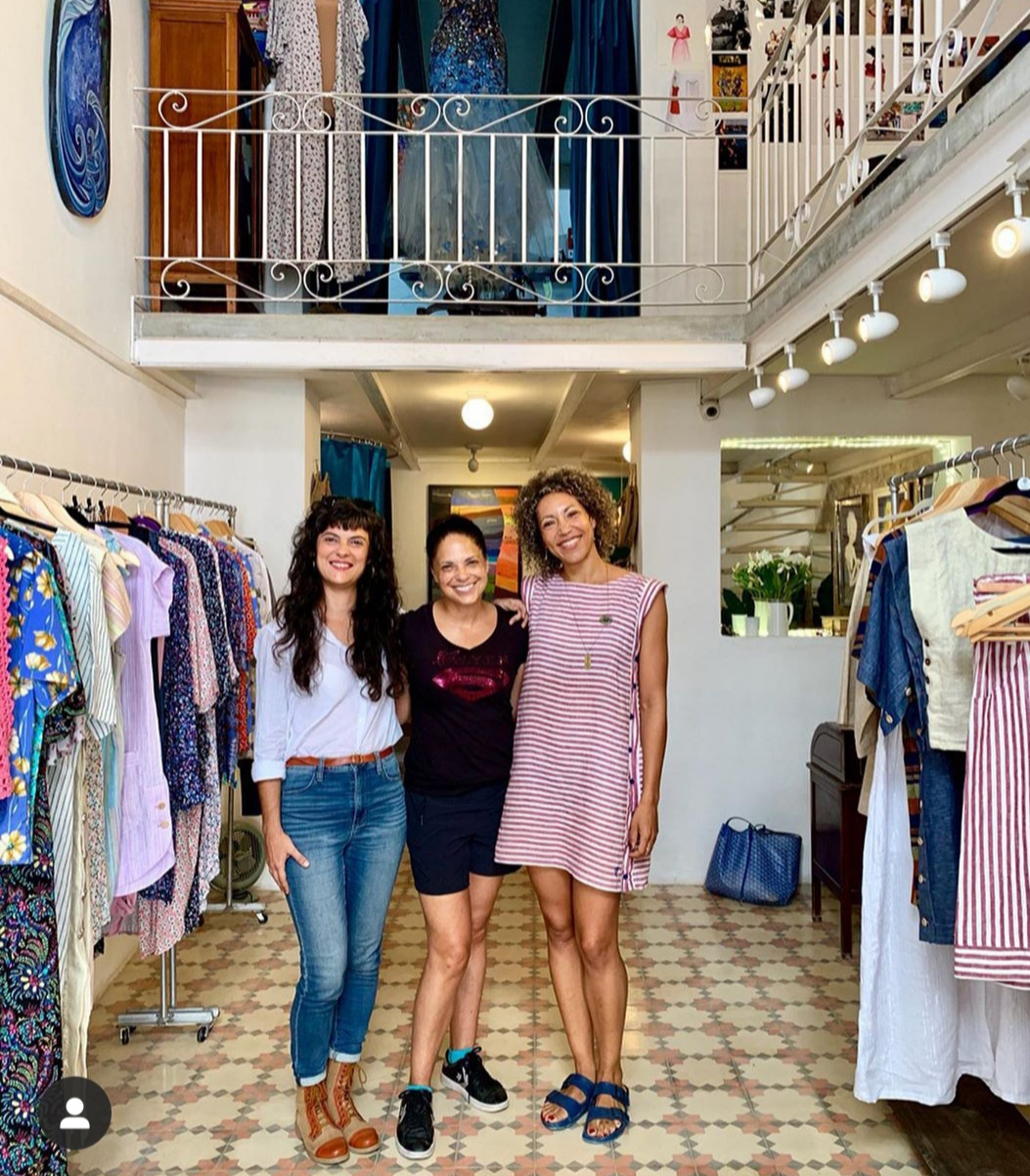 Dador is a Cuban fashion and lifestyle brand created by three Cuban women who studied Fashion Design together in Havana during the early 2000s. Lauren Fajardo, Ilse Antón and Raquel Janero reunited in 2016, excited by the new changes in the private sector. They felt a need for alternative lifestyle options in Havana. Dador opened in 2018 as a forward-thinking Cuban fashion and lifestyle brand capturing the essence of modern-day Havana style. Their aesthetic is sophisticated structured simplicity with a relaxed island vibe. Each garment is designed and handcrafted locally from natural fabrics.
They have a beautiful store that they have also renovated themselves in Amargura 253. Meeting any of the founders will be a great experience.
These initiatives all showcase the strength and essence of the small independent entrepreneurs of Havana, which are injecting a new range of colours and fresh vibe into the island. The diversity of cultures and religions in Cuba naturally sparks creativity and marks these small businesses with distinct ideas and a clear Cuban flavour. They make a great new alternative to the state imports and traditional, stagnant artisan stalls. For the first time since the Revolution, young Cubans are now able to identify with new local brands. We encourage you to visit these businesses to gain a better understanding of Havana new hipster scene.
Join me on the Essential Cuba Tour for more tips on where to shop in Cuba!