€1300 EUR
Itinerary Summary
Day 1
Arrival Day Havana

Day 2
Havana
Day 3
Viñales
via Jamanitas
Day 4
Viñales
Day 5
Cienfuegos
via Bay of Pigs
Day 6
Trinidad
Day 7
Trinidad
Day 8
Havana
via Santa Clara
Day 9
Departure Day
Tour Description
Discover the heart of Cuba through the eyes of our beloved ex-pat guide, Natalia, originally from Spain and a devoted Cuban resident for many years. This special tour was curated by Natalia herself, based on her years of expert guiding experience. It is an adventure aimed at sharing her personal love for her adopted home. The focus of this tour is meeting Cubans and learning about their culture and history while visiting some of the more interesting and beautiful parts of the island. Natalia adds to the uniqueness of the experience by sharing her expert knowledge, passionate storytelling, and love for Cuba and the Cuban way of life.
"Our guide Natalia was amazing!!!!! We learned so much about the history and the culture and the local hot spots to go to for food, drink and dancing. She not only was our tour leader, we felt like friends who haven't seen each other for some time ." - Lily & Douglas
"Natalia was the best tour guide we have ever had. We have done many tours with big tour companies & she is certainly the best, always going above & beyond to ensure we all had a great time. Her knowledge was excellent & her enthusiasm & passion made Cuba come alive." - Janice
Tour Summary
| | |
| --- | --- |
| style | Comfort Class. |
| duration | 9 days / 8 nights |
| group size | minimum 2 / maximum 12 / average 9 |
| accommodation | 8 nights Comfort Guesthouses - air-conditioned rooms with ensuite bathroom. Twin share |
| single supplement | Single Room for the tour - €280 EUR extra (read more) |
| transport | Private minibus |
| activities included | Walking tour of Old Havana, Classic convertible Car Tour, Fusterlandia visit, Cocktail making session, Salsa lesson, Vinales Valley Walking tour, organic farm visit, Entry to Polo Montañez venue, Swim stop at Bay of pigs, Visit to Palacio del Valle, Interactive Music Lesson, Sunset cocktail, beach visit, entry to Trinidad venue, Che Guevara museum visit. |
| other inclusions | All breakfasts, 2 dinners, 3 lunches, airport arrival transfer, one of our best performing local guides throughout |
| suggested combinations | Combine with the Eastern Cuba Short Stay, an Havana Short Stay, a 4 Day Havana Weekend, or a Beach Stay package! |
| Can Americans join this tour? | Yes! This tour forms a great base for a legal trip to Cuba. Read more about how to make your trip to Cuba legal. |
Itinerary Details
Day 1 - Arrive Havana
Today is the arrival day of the tour, and tour participants will arrive throughout the day. The arrival point is La Gargola Guesthouse in Old Havana. Many of the tour participants will be staying here, while some will be staying a few blocks away in the newly renovated La Quimera Hostal. If you arrive to Havana today, or if you arrange extra nights of accommodation in the Guesthouses with us before the tour, your included airport arrival transfer will take you from the Havana airport directly to your guesthouse in Old Havana. If you are already in Havana for some other reason, we can arrange your included transfer to take you from your place of accommodation to your starting guesthouse for the tour.
Since it is quite common for some group participants to arrive later this evening, there are no included activities today. However your tour guide will be at La Gargola at 7pm to meet those group members who have already arrived. An optional group dinner with the guide in Old Havana will follow.
If you arrive early, the friendly staff members of La Gargola speak English and can help you with information and give you suggestions on things to see in Havana.
Day 2 - Havana
Havana is one of the world's most interesting cities to visit and recently it has become more accessible. Restoration of the oldest buildings has been going on for over a decade while many others are still neglected and decaying. Apart from the individual buildings being impressive sights in themselves, this juxtaposition of decay and restoration fuels the imagination and also a sense of hope. Add to that the living and vibrant society that lives within, the city has a unique character that will forever be etched in your memory.
This morning your tour leader will take you on a walking tour of Old Havana. You will visit the main attractions and also to some local favourite hidden corners! There is a lot to see in Havana, so we can't cover everything in this half day tour. However your tour leader will give you tips and suggestions on places you can come and visit on any extra days you decide to spend in Havana after the tour.

This afternoon we venture out in some classic old American cars on a tour to visit some of the interesting places outside of Old Havana. The neighbourhoods of Central Habana, Vedado, and Miramar have their own characteristics and charms, and these are best seen in a slow riding open air car. This tour takes us to the Revolucion Square where we stop to appreciate the huge images of the revolutionary heroes Che Guevara and Camilo Cienfuegos, and the scene of many lengthy speeches by Fidel Castro.

■ Included Activities - Old Havana Walking Tour, Classic car tour of Havana
■ Included Meals - Breakfast
Day 3 - Viñales via Jaimanitas
Heading out of Havana we stop at the town of Jaimanitas and visit the unique Gaudi inspired community project fondly named 'Fusterlandia' - named after the project's founder & artist Jose Fuster. We will have time to wander around his amazing home and admire the intricate mosaic work here and around the streets of the community. After a visit to Jaimanitas we head off towards the mountains and the province of Pinar del Rio.

The town of Viñales is one of Cuba's most picturesque towns of this province. The Valley of Viñales is surrounded by steep limestone hills, and the floor of the valley is a UNESCO heritage site for rural landscape. It's here that the farmers employ traditional methods such as using oxen, or simply by hand, to till the earth. The main crops are rice, corn, root vegetables - such as yuca, boniato, and malanga, and most famously some of Cuba's best tobacco.

Today we will have some fun wandering the town, then discovering the art of cuban cocktail making as we learn how to make the best mojito! In the afternoon we have a salsa dance lesson to prepare us for a night out in this marvellous town.

■ Included Activities - Visit to Fusterlandia, Cocktail making lesson, Salsa lesson.
■ Included Meals - Breakfast, Lunch.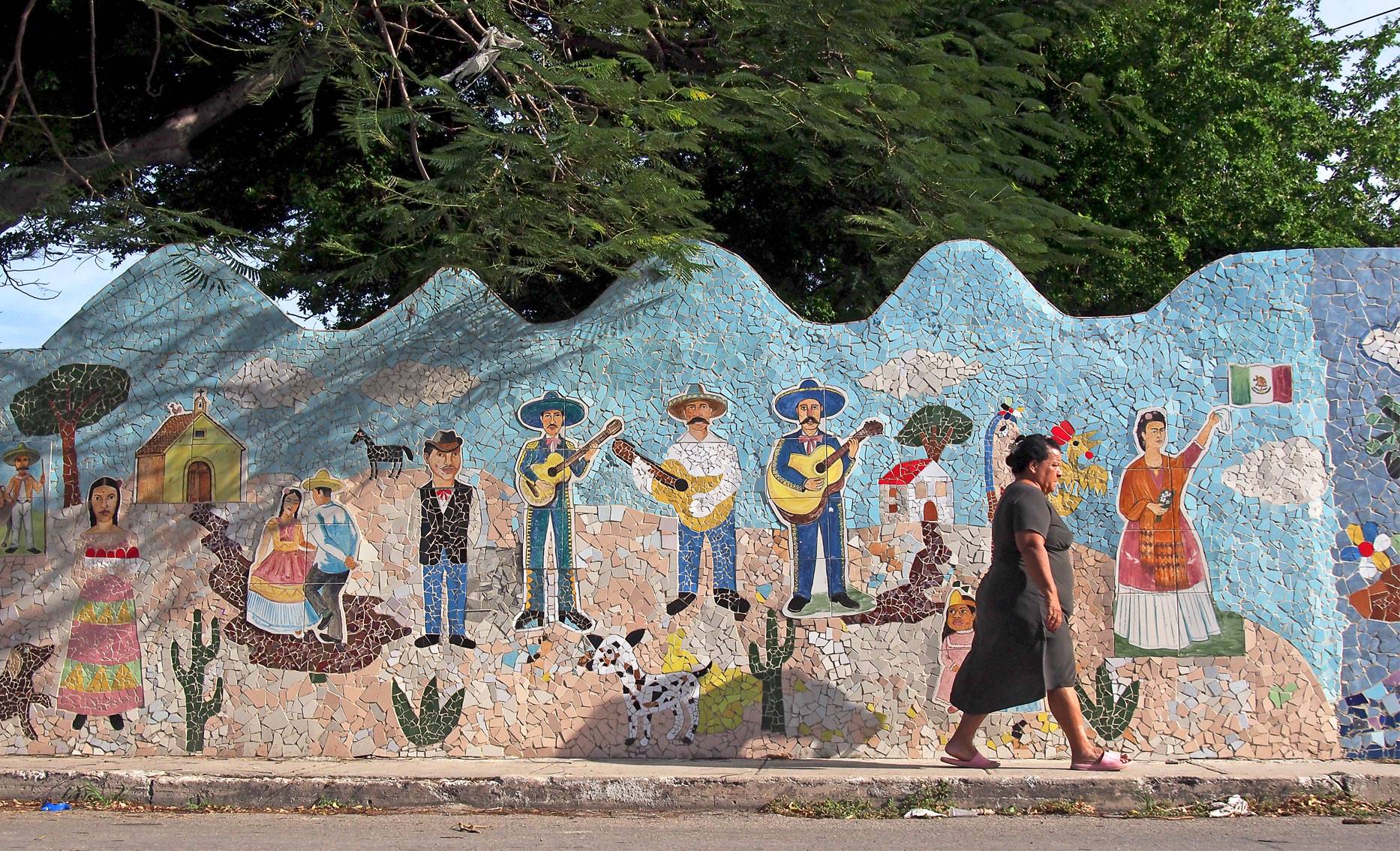 Day 4 - Viñales
We've included a walk of the Viñales Valley this morning as this activity has been one of the most highly rated by our travellers for many years now. The walk takes you through the UNESCO area of the valley where you will see the different farming activities that take place here and we will visit some farm houses, include that of a tobacco farmer who will explain the process of producing tobacco for Cuba's world renowned cigars.

This evening we include a visit to an outstanding organic farm with a spectacular view of the valley. It's here that we will enjoy watching the sun set over the valley and dinner in the farmhouse.

■ Included Activities - Guided walk of Viñales Valley - Visit to an organic farm, Entry into 'Polo Montañes' open air nightclub.
■ Included Meals - Breakfast, Dinner
Day 5 - Cienfuegos via Bay of Pigs
Today we head from Vinales along the Caribbean coast and to the very different city of Cienfuegos. We stop in the Bay of Pigs at an excellent site for snorkelling, which can be done straight off the coast. Snorkelling gear is available for hire at low cost. If water activities are not your thing, you can sit in the share of a sea grape tree and enjoy the natural scenery.

The port city of Cienfuegos was developed by the French who came here to settle. The French had a strong influence on the city layout, which features an expansive main square, and a very pretty boulevard that runs from the city center, along the edge of the bay and to the end of the peninsula.

It's here at the end of Peninsula that you'll find the Palacio del Valle. This was a privately built mansion that was constructed by a wealthy businessman and merchant. The architecture of the building is a mixture of styles, but what is clear is that a great deal of expense and effort went into its construction and decoration, and the result is nothing short of spectacular.

■ Included Activity - Swim at Bay of Pigs, Visit to the Palacio del Valle.
■ Included Meals - Breakfast, Lunch
Day 6 - Trinidad
Trinidad is one of Cuba's most exciting cities with a colonial hub that has been impressively conserved. The town's small and compact size means that all of its attractions within the city can be visited on foot. Its wealth grew through sugar production using African slave labour in the 18th and 19th centuries, and the architecture of the buildings reflect that period.

While we are in Trinidad we will experience a fun interactive music & percussion lesson with one of the maestros of music. This is one of the highlights and a fantastic way to learn more about Cuban music, dance and rhythms, an integral part of Cuban culture.

Finish the day while relaxing with a cocktail at sunset. Trinidad is well known for its lively nightlife and there are many open air restaurants, bars, and live music and dance shows. Join your tour leader and the rest of the group to explore the city at night, or explore on your own!

■ Included Activities - Interactive music & percussion lesson. Sunset cocktail
■ Included Meals - Breakfast
Day 7 - Trinidad
Today we have some free time before heading to the beautiful Ancon beach together. Natalia's favourite excursion is a 3 hour return hike to a beautiful waterfall in the nearby mountains. She can arrange to take you there. However if you prefer to spend your time wandering around the streets of Trinidad visiting museums or listening to local musicians, Natalia can give you tips on the best places to go. Guided day tours can also be arranged through Trinidad Adventures.

Tonight we have an included dinner at one of the fantastic local paladares. From here we will head out together to one of the many venues around Trinidad where live bands play all types of Cuban music, from traditional to more modern salsa music.

■ Included Activities - Ancon Beach, entry to music venue.
■ Included Meals - Breakfast, Dinner
Day 8 - Havana via Santa Clara
On the way back to Havana we will make a stop in Santa Clara and visit the Che Guevara Museum and Mausoleum. Che is an extremely controversial figure in Latin America and an immensely important figure in Cuba's history. His remains were found in Bolivia and brought here to rest in 1990. There is a huge bronze statue of El Che, an eternal flame and many of his personal items as exhibits in the Museum. We will stop for lunch on the journey back to Havana and settle back into our accommodation for the last night of the tour.

Tonight is our final evening as a group, and your tour guide will propose a few different dining options, as well as places to go out afterwards such as live music venues, bars, or dance venues. As always, you have the option to explore on your own with tips and ideas that the guide can help you with.

■ Included Activities - Visit to Che Guevara Museum
■ Included Meals - Breakfast, Lunch
Day 9 - Depart Havana
Today is the departure day of the tour and you are free to depart at anytime. Your guide will be around and available until at least midday. You can pre-book a departure transfer to the airport with us for an extra fee. Otherwise you can arrange your own, or ask your guesthouse to help you with this the day before.
We recommend a few extra nights in Havana after the tour to further explore this amazing city. We recommend you request this in our Guesthouses in Old Havana, however you are free to book your own, or otherwise we can help you book a hotel of your choice.
Included Meals - Breakfast
Summary of Travel Times
| | |
| --- | --- |
| Havana to Viñales | 3 hours |
| Viñales via Bay of Pigs to Cienfuegos | 8 hours |
| Cienfuegos to Trinidad | 2 hours |
| Trinidad to Havana | 7 hours |
Arrival and Departure Accommodation in Havana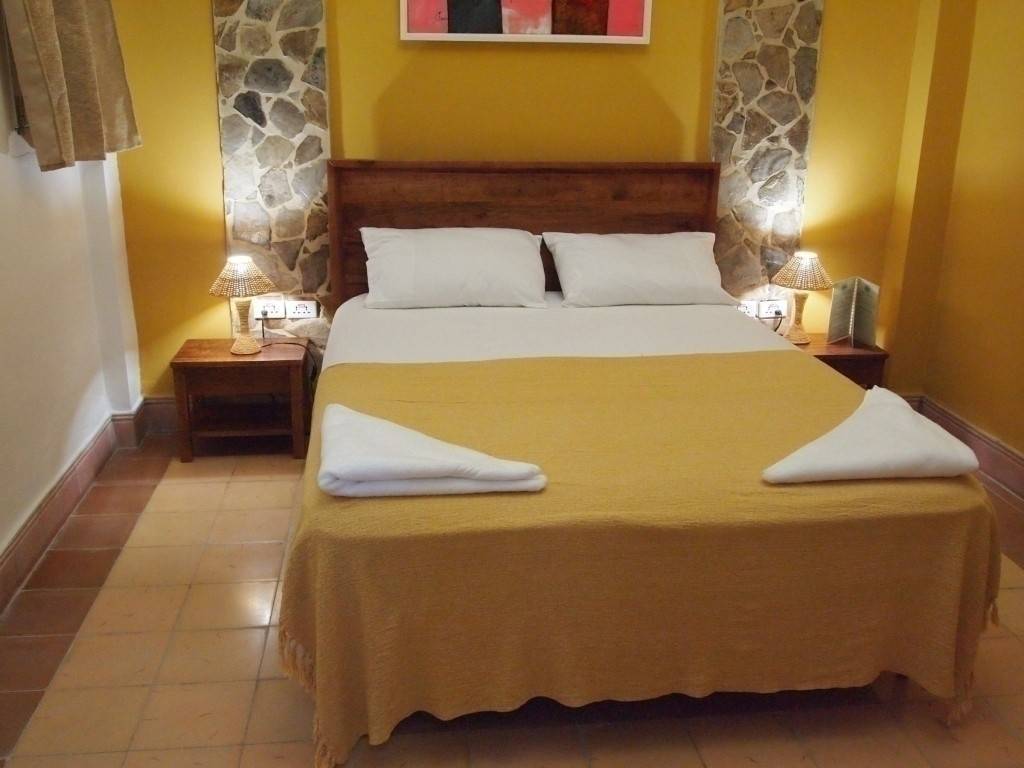 The first and last nights of the tour in Cuba will be in specially selected Comfort Guesthouse Accommodation, centrally located in either Old Havana, Central Havana, or Vedado.
We include an arrival transfer from the Havana airport (or from anywhere else in Havana if you are already in Cuba) to the joining Guesthouse Accommodation.
On the booking form, you can request extra nights before or after the tour in the same guesthouse you will have for the tour. Click here to see prices.
We also offer other accommodation options in Havana for before or after the tour.
The Comfort Guesthouses
The recent changes in Cuba have meant that individuals have a bit more freedom to do business and an increased access to materials. This has resulted in some of the privately owned B&B Guesthouses in Cuba being able to improve the comfort levels and style of their accommodation. Features such as quiet, modern air conditioning, imported mattresses, and reliable hot water systems, that are difficult to obtain in Cuba, are now appearing in some of these better equipped guesthouses. While comfort levels still cannot compete with a 4 or 5 star hotel, the levels of service and personal attention compare favourably to state run hotels in Cuba. The guesthouses offer flexibility, local character, and opportunity to meet local families and everyday Cubans.
Our Comfort Guesthouses are only slightly better than our Standard Guesthouses. However if you enjoy the style of travel we offer, and are looking for a higher standard of accommodation given the limitations in Cuba, then a tour package with this category of accommodation is probably your ideal. Read more here about the difference between our categories of Standard and Comfort Guesthouses in Cuba.
The Guide

Natalia is one of our most outstanding guides in Cuba, and has been so since she started working for us way back in 2006. Over this time she has developed an intimate knowledge of places and culture all around the island. Perhaps more importantly, this experience has given her the ability to deal with travellers and their diverse individual requirements and a sound understanding of the group dynamic. Her most valuable traits are her energy and enthusiasm toward her role as guide and tour leader, a determination to make sure her tours are a success, her friendliness and sense of enjoyment, and her undoubted passion for Cuba and its people. All of this rolled together, apart from making her an outstanding guide for Cuba, makes her one of the most charming and fun people you will ever meet.
PLEASE NOTE: Natalia is the only tour guide scheduled for the regular departures of this tour. If for some unexpected reason, she is unavailable for a particular departure, another of our most experienced and better performing guides will be assigned. We will do our best to advise you in advance if we are forced to make such a change.
Late arrivals or early departures
Late Arrival - If you plan to arrive on Day 2 or after, we can arrange for you to catch up to the group. This may involve you paying transport costs to do so.
Early Departure - This tour arrives back in Havana, around midday or early afternoon on Day 7, so a departure from Cuba in the evening of Day 7 is possible. An earlier departure than this is also possible and may involve you paying transport costs for us to send you back to Havana by yourself.
Spending money
We estimate you will need between €370 and €560 EUR (€370 and €560 EUR) for local expenses during the tour such food, drinks, and optional activities, but not including souvenirs. Cost of meals can vary greatly (especially in Havana) depending on your restaurant of choice. Click here to see further description and details of expenses you will have while on the tour in Cuba.
Not included in the Tour
Visa and passport fees
Insurance (Travel Medical Insurance is required to participate on the tour)
All meals (except for 3 lunches, 2 group dinners, and 8 breakfasts)
Drinks
Optional activities / day-tours / excursions
Airport departure transfer
Traveller Reviews
Explainer: Why are there no Cuba tours on tourradar?
Flexible Bookings!
With our flexible bookings policy, you can book your place on a tour for only $100 USD and change your departure date anytime at no cost. Read more...
Tour Dates & Availability
Dates open for bookings. No reservations made yet for these departures. Minimum 2 travelers required to guarantee departure
One traveler is booked on the tour, only one more is needed to guarantee.
These tour groups are guaranteed to depart and space is still available.
Group is full, however not all travellers have confirmed, so there is a chance space may become available.
Special Event included in this tour.
Tour Dates
Places
Available
Price EUR
per person

Guaranteed

Dec 21 - Dec 29, 2023

December 21 - December 29, 2023

Guaranteed to depart

7 places

available

€1300

€1300 EUR

Book Now

Guaranteed

Feb 8 - Feb 16, 2024

February 8 - February 16, 2024

Guaranteed to depart

7 places

available

€1300

€1300 EUR

Book Now

Guaranteed

Feb 22 - Mar 1, 2024

February 22 - March 1, 2024

Guaranteed to depart

6 places

available

€1300

€1300 EUR

Book Now

Guaranteed

Mar 7 - Mar 15, 2024

March 7 - March 15, 2024

Guaranteed to depart

6 places

available

€1300

€1300 EUR

Book Now

Guaranteed

Apr 4 - Apr 12, 2024

April 4 - April 12, 2024

Guaranteed to depart

8 places

available

€1300

€1300 EUR

Book Now

Guaranteed

May 9 - May 17, 2024

May 9 - May 17, 2024

Guaranteed to depart

10 places

available

€1300

€1300 EUR

Book Now

Guaranteed

Jun 6 - Jun 14, 2024

June 6 - June 14, 2024

Guaranteed to depart

10 places

available

€1300

€1300 EUR

Book Now
Alternatives
Your travel dates don't match?