John Ahrens
John has been living, studying, traveling and adventuring in Latin America since 1990, and guiding and developing tourism programs there since 1997. He speaks both Spanish and Portuguese fluently and first starting working in Cuba in 2002. Since then has found it hard to stay away from the island for any length of time. His passion is to share the uniqueness of Cuba and its culture with others and to provide an authentic experience for those who are willing.
Clarita Derwent
Clarita is trained in the Arts, in Event & Tour Management, and in Tourism. At Big Planet Adventures her focus is on Purpose driven Sustainable and Responsible tourism, and on Social Impact & Circular Economy. Clarita had the travel bug from an early age, travelling to Japan at 15 as an exchange student. She has travelled to, and lived in many countries, with her other interests strongly rooted in Culture and the Arts. She has worked, coordinated and performed in some of Cuba's fantastic festivals.
Mariane Manami
Mari is a qualified accountant from her native city of Sao Paulo, Brazil. She now lives in Australia and has the complex task of managing all of our finances and accounts, including payments, invoicing, and book-keeping. She somehow manages to carry out this duty with an outward appearance of serenity and equanimity. She loves spending time with friends and caring for her excitable puppy, 'Theo'.
Kirenia Castañer
Kire is the Manager for our whole operation in Cuba. She works on just about everything, from the organisation and bookings of tours to managing the entire local team - no small job! She also manages operations for other travel brands outsourced to us here in Cuba. She is a graduate in English and Social Science, an expert Arabian dancer, and graces us with her obvious and abundant charms. Kirenia is the longest serving member of our Admin team and without her Cuban Adventures would not be what it is today.
Sarah
Sarah first fell in love with the rich culture and crumbling beauty of Cuba after receiving the National Geographic Cuba edition from her grandfather in 1999. She is thrilled to join the Cuban Adventures family to help travelers plan their visit to a country that is sure to captivate their hearts as it has hers. In particular, her goal is to help U.S. travelers understand the special considerations involved in travel to Cuba. An avid (some say obsessed) traveler, if she isn't planning her next vacation from her home in California, she is trying to create the perfect packing list.
Anita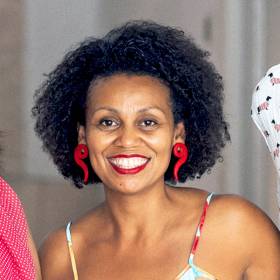 Working part-time, Ana manages our many social media profiles, ensuring that we keep active and in touch with our client base on the multitude of popular platforms in use today.
Ana was fascinated about Cuba and the similarities and differences it has with her native Brazil and wrote about these in a blog about her impressions of the Cuba that she had on her first visit here in 2011.
Kenia
Before joining our team, Kenia studied philosophy. Unfortunately, despite this being her passion, it wasn't earning her enough money to get by. Kenia works on reservations for other agencies that send us their groups for us to deliver their services in Cuba. Kenia is a calm and very interesting person to talk to and contributes to the very positive and energetic office atmosphere.
Eduardo
Eduardo is our youngest and most audacious team member. A self-described gym rat, he also loves to live it up in nightclubs and parties. He enjoys the love of his family and has a passion for tattoos. He is a graduate of accounting and finance and has been working with us since 2016 in accounting, insurance, and logistics and anything else we throw his way. "No Puedo" doesn't exist in his dictionary.
Maurice
With over ten years of having graduated from the University of Havana as a German interpreter, Maurice is a proactive member of the company's 'active' team. Cycling, athletics, and walking are some of his common activities, and out of them he has made his own gravitational center. If you are looking for an tenacious man who can do everything in an organic and willing way, without a doubt that is him. He has also proudly participated in every possible marathon in Cuba and has been a member of the Cuban Runners club since 2019. He is our star cyclist.
Alan
Alan and his wife Ginny live in South Australia. They are semi -retired and travel regularly and widely overseas each year. In 2012 a trip to Cuba with Cuban Adventures introduced them to the richness of the Cuban culture and way of life. Having the opportunity to work for the company promoting Cuba and helping clients with questions about Cuban travel is Alan's dream job. A return visit to Cuba in 2016 reinforced their love & respect for Cuba & its people. Alan's working life was mostly spent as a teacher and education administrator and then as owner / operator with Ginny of a beach front cafe / restaurant in South Australia. His interests are travel, travel planning, cooking and sport.
Zarelys
Zarelys majored in English and French at University, and also studied Italian. Before joining Cuban Adventures, she was teaching languages at University. Proudly Cuban, Zarelys' passions are music and dancing. She loves to share her country with her travelers, and to give them an experience of the culture that is as authentic as possible. She has a charming and happy demeanour and loves to meet people and make new friends.
Reynaldo
His name is Reynaldo, but we call him Rey. Born and raised in Havana he is certified in Advanced English. He has been working at Cuban Adventures since 2015 and is in charge of reservations for the legal tours for Americans and our speciality tours. Very hardworking, cheerful and friendly, if a bit shy. He loves gaming, watching the latest hit shows and movies, and enjoying Havana's nightlife.
Monica
Mónica is a cheerful girl, native of the beautiful city of Camaguey. She loves nature, poetry, music, dancing, and making friends, but her favorite hobby is reading books! Monica is trained in computer technology and has also has worked for our company in the past as a Spanish teacher. She is very smiling and kind, speaks very good English, and loves her job. Monica manages our regular group tours in particular the 8 day Original tour of Cuba, our most popular tour!
Lisandra
Lisandra "Liss" discovered at an early age her interest in English, which continued to grow and fueled her independent studying until she was able to achieve fluency. She is an animal welfare and environmental advocate, and loves to cook, bake delicious treats, and spend time with family and friends. She studied Psychology at the University of Havana and has worked in our reservations team since 2010, processing bookings for several of the services that we offer.
Yanet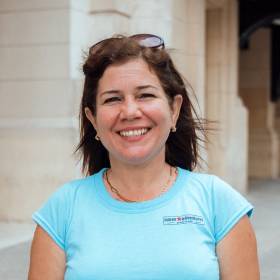 Originally from Camaguey, Yanet moved to Havana as a teenager. She concentrates on our tours around Havana and is a veritable font of knowledge about local culture and history. Yanet is an English language graduate and is a very kind and cheerful person. She takes great pride in her job and is very concerned that every visitor to Havana has a great experience learning about her home city.
Ivan
Ivan is originally from Trinidad and has been a professional tour guide for many years in Cuba. He speaks exceptional English, and as a guide there is almost nothing Ivan can not do! He loves reading and enriching his already vast knowledge of history and geography.
Willmar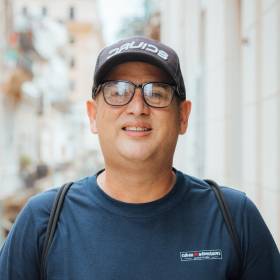 Willmar is a graduate of economics, and his level of English language is excellent. Willmar is very passionate and knowledgeable about many subjects: he loves arts, music, architecture, history and nature. He guides many of our specialist tours in Havana and is an absolute fountain of information! When he is not working as a guide, Willmar spends his time dedicated to dog training & dog breeding.
Andy

Born in the Easternmost region of the island, Guantanamo, Rioger (AKA Andy) is an extremely talented, talkative, jovial man with multifaceted interests and a bubbly personality. He's been working in the tourist sector for a decade and has grown both as a person and a professional; after working as a tour guide and English Language professor in the University of Havana he joined the Cuban Adventures family, which is of great benefit to all Tour Leaders and general staff. He thinks of himself as a facilitator and loves nature, croquettes and salsa. Personal motto: Do it while you still can.
Adita
Before joining Cuban Adventures, Adita studied communication and hospitality. She worked for a few years in 4 and 5 star hotels in Cuba but realized that she needed something more challenging and dynamic to satisfy her adventurous personality. Adita speaks both French and English as well as her native Spanish. Her passion is to deliver the best experience for her clients that she can.
Alejandro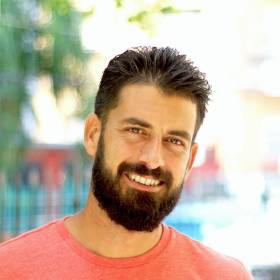 Alejandro is a lawyer by profession, but he decided to leave the courts to become a tour leader when his family began to grow back in 2016. Since then his professional growth has made him one of the most dedicated members of the Cuban Adventures family. Without a doubt, he is a person with a great sense of belonging to Cuba and the team. He loves music and physical activity which makes him a talented and multifaceted professional. If you enjoy skating and cycling, there's two of you in the world.
Adrian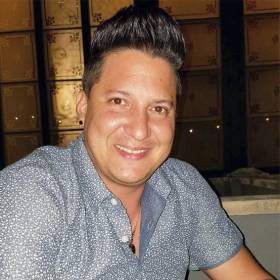 Adrian is an energetic and enthusiastic person who loves increasing his knowledge and adding to his already impressive vocabulary in English. Like most Cubans he is quite a good salsa dancer and he is a very genuine and kind person.
Rainer
Rainer has a jovial character and a very unique English accent. He possesses an innate power to help others and lead with indestructible joy. He can speak German fluently and has diverse talents although he could be the only Cuban who does not consider salsa a stronghold. He has an enviable spiritual strength, as well as a highly polished sense of humor that he puts at the service of the company to make us feel honored by his presence. He loves riding his bike and as well as his FIAT126 "Panchito", a Polish-soviet version of the VW Beattle that has remained in Cuba as relic of the post-Cold War years.
Emilio
For many years Emilio worked as a local guide in Vinales and was a regular favourite of our tour guides who would request him for the local tours of the Vinales valley. Like many of our guides, Emilio has a background in a diverse range of areas. His first career was in law. After graduating with honours in law, he worked as a tax lawyer for the Cuban government. While at university he also studied English and French. When tourism became the main industry and activity in Vinales, Emilio took up an offer from us to work as local guide for our Vinales short stay packages. During this time he did some formal study in biology concentrating on Cuban flora and fauna and especially birds. Emilio also has an excellent knowledge of Cuban history, and along with his experience, as well as his charming and vibrant personality this made him an obvious choice to offer the opportunity of a full-time position in our guide team.
Natalia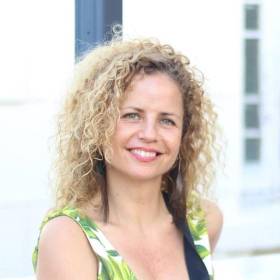 Natalia has been venturing the globe and roaming far from her native Spain ever since she was old enough to travel. Luckily for us she has decided to spend a lot of this time in Cuba. You won't ever regret having Nata as your tour guide in Cuba.
Due to her outstanding work over a number of years for us, Natalia has been selected as the designated guide for our only comfort class tour - Essential Cuba.
Yanet
Yanet is an extremely hard working guide who takes on his task of guiding his groups with admirable energy and enthusiasm. Yanet's indefatigable qualities no doubt have something to do with him growing up in the countryside in Cuba, where the need to fully apply oneself to ones duties is often a matter of survival. His country origins also gave him his valuable qualities of honesty and earnestness.
Yonelkis
Yonelkis is from the popular tourist destination of Trinidad. His path to becoming a top tour guide was a more traditional one. All of his formal studies have been in the tourism, cultural promotion, tour guiding, and English language areas. Before joining Cuban Adventures he worked as a tour guide for a number of different Cuban government agencies that contracted him to work for many different foreign tour companies.
This gave Yonelkis exposure and experience in working with many different types of tourists and styles of tourism. He was very keen to join Cuban Adventures to concentrate on the cultural interactive side of tourism in Cuba, to work with smaller group sizes, and for the favourable work conditions we provide our guides at Cuban Adventures.
Dayana

Before joining Cuban adventures Dayana was a professor at University. She is originally from Camaguey. She is graduated from English and Education.She is focused on her job, reliable and charismatic. She offers tours in Havana and shows her clients the best of her knowledge , cultural background and personal experiences. She loves reading adventures books and watching fantastic series.
Lazaro
Lazaro originally from Camaguey more specific Sierra de Cubitas is graduated in English and Education. He worked as a teacher in Preuniversity school before joining Cuban Adventures. He loves Culinary arts and he is a great chef. He enjoys cooking for his family and friends. He is very friendly,hardworking and charismatic. He takes people on tours around Havana city.
Yummet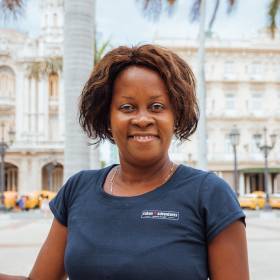 Yummet is an extremely impressive person and one of our most accomplished English speakers. Before coming to work for us at Cuban Adventures, she started her professional career as a university professor teaching English. Her mastery of the language led her to working as a aviation pilot instructor for Cuba's national airline, the language obviously being an essential component of the pilots' skill set.
Yummet also speaks some French and has a profound knowledge of Cuba's history and its Afro-Cuban religions. Her other admirable attributes are her faultless reliability and tireless enthusiasm.
Roberlis
More information on Roberlis coming soon...
Estefan
My name is Estefan Manes Guzmán, I am from Havana, the suburb known as Lawton. Apart from Spanish, I also speak quite a few different languages such as English, French, Italian, German and Arabic, however I mainly specialise in English and Italian. I graduated in Account and Financial from the University of Havana in 2004. At the time I was also working for several public companies of foreign trade, as a specialist in accounting and finance, then in 2014 I got the chance to start again in tourism as tour guide.
I have been working with a variety of travel agencies as a guide and also in the area of product development. This has given me the opportunity to design different styles of tours, including hiking, walking trails and cycling tours. So far, most of the tours I have guided have included travellers from European countries like Norway, Sweden, Denmark and Italy - I look forward to meeting many more!

Yuri
Yuri majored in Biology at the University of Havana, his hometown. He has worked successfully as a tour guide for more than 15 years. He has a great passion for wildlife and a broad experience in Nature Tours like hiking and Birdwatching. He loves travelling and exploring the wide diversity of towns and landscapes of his Cuba. He also likes History, Geography, Music and Sports. He is a proud ambassador of his country and he enjoys sharing his knowledge and experiences with visitors.
Daniel
Born in Havana, graduated in foreign languages. Daniel has trained in various museums in the capital as a local guide. However, his passion is to rediscover every place on the island, either by bike or on foot. Daniel is very proud of his country, landscapes and people, he is always willing to share his own Cuban lifestyle with each visitor. His most practiced hobbies are dominoes, playing the guitar and dancing some rhythms. He is also studying web development in a self-taught and very patient way. He considers that calmness and joy are skills so he practices them frequently.
Rayner
Like many of our tour guides in Cuba, Rayner comes from a background in teaching English at university level. His home city is the central Cuban city of Sancti Spiritus, the capital city of the province of one of our most popular places-in-cuba in Cuba - Trinidad. Rayner also studied French. He is a very friendly person with an outgoing demeanour and has a zest for knowledge and understanding.
Roy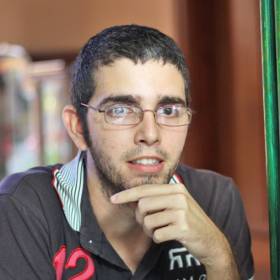 Roy is in charge of selecting guesthouses in Havana for us, and coordinating the Havana guesthouse reservations for all of our regular groups. With well over 600 guesthouses in all of Havana, this is by no means a simple job. Roy's training in information systems helps in this complex task, as well as his calmness, attention to detail, and willingness to work hard.
Jorge
Jorge assists Roy in organising the Havana guesthouses for our groups. He is a very friendly and charismatic person and he uses this charm to help him keep the guesthouse owners happy most of the time, despite all the complications that are frequently thrown his way.
Away from work Jorge dedicates himself to caring for and bringing up his daughter.
Fernando
I graduated with a degree in Informatics Engineering from the University of Informatic Sciences in Havana. During my time in school I learned systems development and after graduating I did freelance work as a systems developer, but was called back to my home in Viñales by the allure of its natural beauty. I started running my own business renting rooms and eventually started working for Cuban Adventures as a casa coordinator in 2017. I like programming, playing sports, dancing, and nature, particularly the 'mogotes' of my lovely Viñales.
Alejandro
"Trinitario de pura cepa" A true Trinidadian, Alejandro is a computer scientist by profession. He is in charge of managing our reservations in casa particulares in Trinidad. He is proud of Trinidad's storied history as being the third oldest city in Cuba. He manages more than 60 bed & breakfasts for our company and we appreciate his organization, responsibility, and devotion to making sure that our travelers have a good experience in his hometown. Alexx, as his friends call him, is a warm and friendly guy, a team player always willing to help out. We are grateful for his everyday dedication as casa coordinator.
Dainier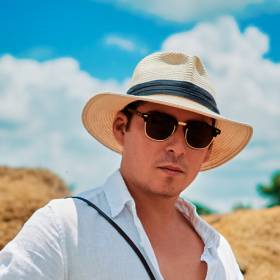 Born under the brutal light of the Caribbean, in central Cuba where the sun burns the brightest, Danier developed into a powerful narrator of firm prose. Art critic and self-taught photographer, graduate in Sociocultural studies. Gregarious and happy. Typical Cuban storyteller, weaving unforgettable tales. He works with us as a casa coordinator in Camagüey, making this destination a unique experience.
Lily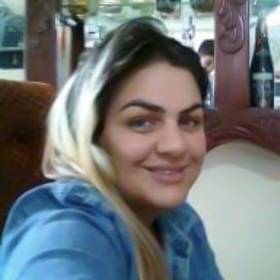 Lily is our casa coordinator in Cienfuegos. She is a homemaker who loves to cook, and is an excellent hostess. Although she is past her girlhood days, to know her is to feel as though a small child is fluttering around you, with her infectious smile and her bubbly personality. Everyone loves her and she loves her city and its people.
Ileana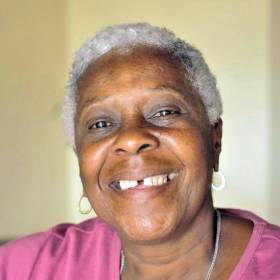 Lovely Ileana takes on a variety of responsibilities out of her office in Santiago. Being Cuba's second largest city and quite different and geographically distant from Havana, we soon realised that we needed a person dedicated to helping our groups with bookings, local contacts, and the latest knowledge of what is going down in Cuba's hottest city. Luckily for us we can count on Ileana who has years of experience managing cultural events and institutions in Santiago as well as representing many music groups over the years.
Chacon
Student and lover of Cuban History, excellent dancer, meticulous in his work, adept at analysis, Ruben is passionate about economics and internal control in management. Native Santiaguero, he is well respected and adored by many in the cultural sector for his work as a cultural promoter and manager within the musician's labor union. A romantic at heart, he is known to write and recite love poems on occasion.
Lenin
Lenin was born and raised in Santa Marta, near the Varadero peninsula. He is passionate about the history of Varadero and has a vast knowledge of the area. Lenin is friendly, cheerful, and always willing to help out and to share his love of Varadero and its nearby hidden gems. Lenin is in charge of managing our reservations in casa particulares in Varadero. He has a degree in electronics with a speciality in instrumentation and automatic controls, communications technology, and has taken sales and advertising courses.
Tina
Like many natives of Baracoa, Tina is very outgoing and exceedingly fun. She matches this with a resolute sense of duty and adherence to moral values.
This combination allows her to maintain excellent relationships with all of the guesthouse owners in Baracoa and also to deliver outstanding service for our groups that venture to this beautiful corner of the country.