15 Day Original Tour 2021
(see the current 2022 itinerary here)
Itinerary Summary
Day 1
Arrival Day Havana

Day 2,3,4
Baracoa
Day 5,6
Santiago
Day 7,8
Camaguey
Day 9,10,11
Trinidad
Day 12
Cienfuegos
via Santa Clara
Day 13
Havana
via Bay of Pigs
Day 14
Havana
Day 15
Departure Day
Description
The 15 day Original Cuba tour package is our most long-standing itinerary. It packs into 2 weeks what we consider the most fascinating elements of this unique country. As well as visiting many of Cuba's more interesting and popular destinations, our focus is on contact with the Cuban people and their culture, in understanding the Cuban history and society, and having a lot of fun along the way. Accommodation is in guesthouses, which are Cuba's version of b&b accommodation. They are small privately owned businesses in Cuba typically run by a local family. An English speaking local Cuban tour guide accompanies the group throughout.
Itinerary Details
Day 1 - Arrive Havana
You are free to arrive in Havana at whatever time you can today. We have set aside this first day for this purpose, so you won't miss out on anything, even if you arrive late in the evening. Your included airport arrival transfer will be provided. This will be either a government taxi or a private car, and will take you directly from the Havana airport to your guesthouse for the first night in Havana.
Your tour guide will leave a note for you in the guesthouse with some information for you to get settled and details of any tour group meeting times. The first of these will be a get together for dinner on the first night for those tour group members that have arrived in time.
If you do happen to arrive earlier in the day, you may have time to go and explore some of Havana. At some stage during the tour, your tour guide will include a walking tour of Old Havana. After confirming your tour booking with us, we will also send you a set of maps for each city you will visit in Cuba. This is like mini guide book that we update every year - so it is usually more up-to-date than a typical guide book. We do recommend the guide books for Cuba however, especially for the background historical and cultural information sections.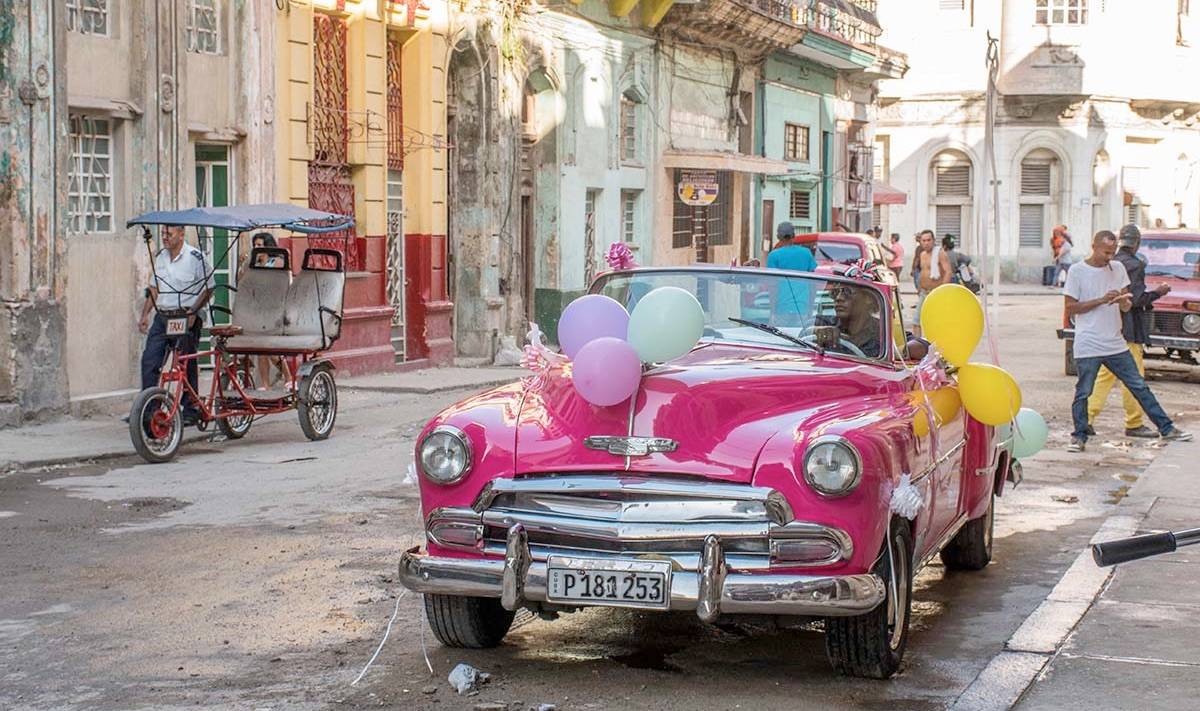 Day 2, 3, 4 - Baracoa
When Christopher Columbus first encountered Cuba it was here, and he duly noted in his log-book that this was the most beautiful land that human eyes could set upon. You will understand what he meant when you see the beaches and verdant mountain landscape that surround Baracoa. Situated on a beautiful bay with the mountains of the Sierra del Purial in the background, Baracoa was the first settlement founded by the Spanish in Cuba, and was only accessible by sea until the end of the 1960s.
We arrive here by way of a mid-morning domestic flight from Havana. We have 2 full days here and there are numerous options for outdoor activities in the nearby mountains, rivers, waterfalls, and beaches. Baracoa is also known for its variety of fresh seafood, and chocolate made from local cacao plantations.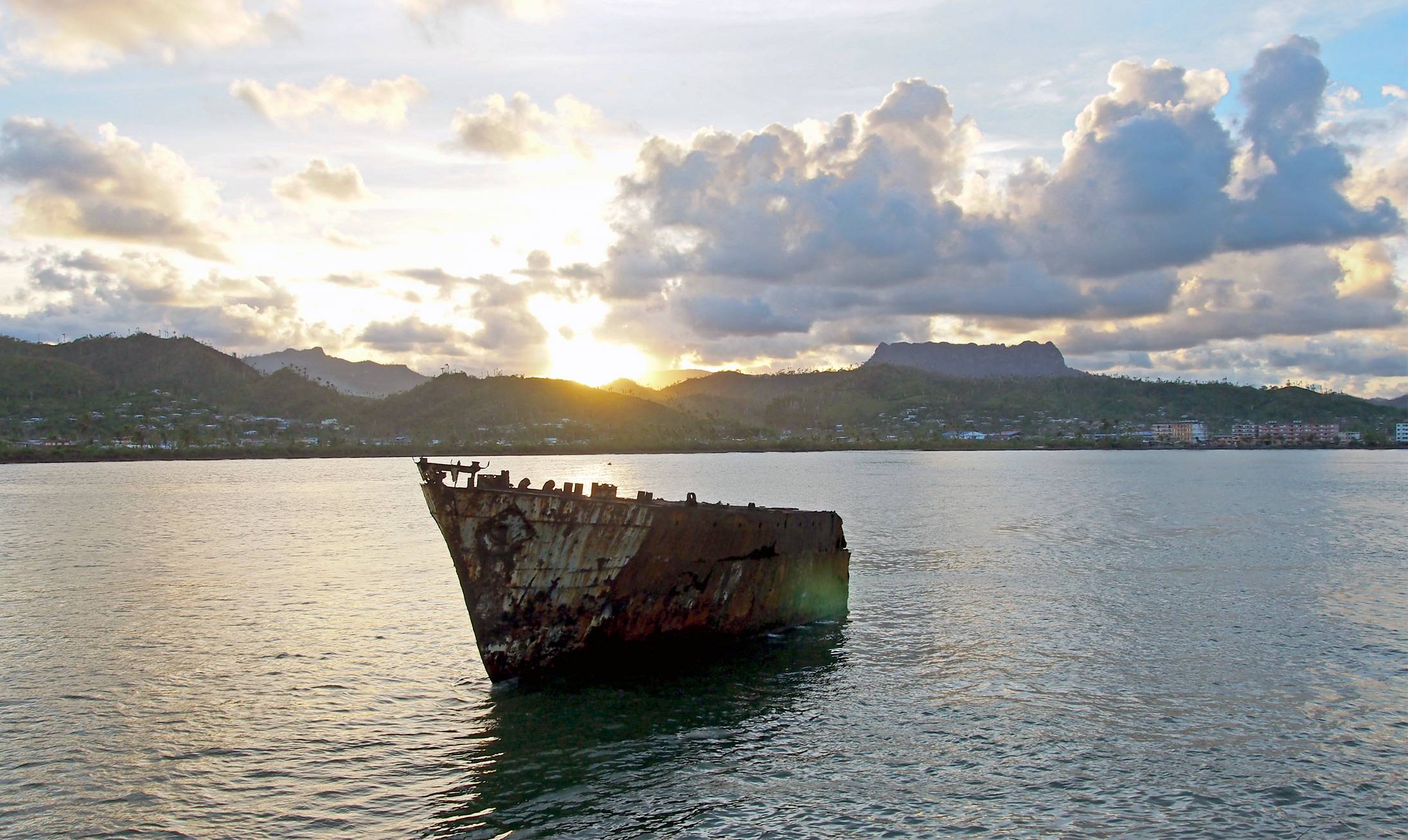 Day 5,6 - Santiago de Cuba
A spectacular drive through lush mountains of eastern Cuban, then along a rugged and beautiful section of coast, and later past the region's most controversial leasehold of Guantanamo Bay, brings us to what is known as the "cradle of Cuba's Revolution". Santiago is home to much of Cuba's famed music, like the Son. There are also museums, colonial churches and buildings of more recent historical importance, such as the Moncada Barracks, which are well worth exploring.
Santiago de Cuba has a very vibrant traditional music scene, and it's here that we include what we call a Noche Santiaguera. It's an interactive night of music and dance where we invite some local Santiago friends of ours to come with us to a local traditional music venue, and they will invite you to join them on the dance floor to learn some dance moves. For those that are willing, you'll have the chance to get up on stage and play an instrument with the local Cuban band. Culturally, Santiago has a different feel to the rest of Cuba, undoubtedly coming from the mix of French speaking slaves from Haiti and its proximity to Jamaica.
Day 7, 8 - Camaguey
Cuba's third largest city lies about half way between Havana and Santiago de Cuba. Our longest travel day (a 6 or 7 hour drive) brings us here from Santiago. Camaguey was designed in the 17th century to disorientate potential invaders such as pirates and plunderers, so the street layout is a jumble of narrow alleys where no two streets are parallel. There are large parks, various private art galleries, and a thriving market garden, and one will enjoy strolling through this city. This is also a university town and has a rich cultural tradition, and like just about everywhere in Cuba, there is plenty of night time entertainment to be had.
Camaguey is a proud and cultural city, and has some of the best schools and institutions in Cuba. We include a guided visit to a ballet school.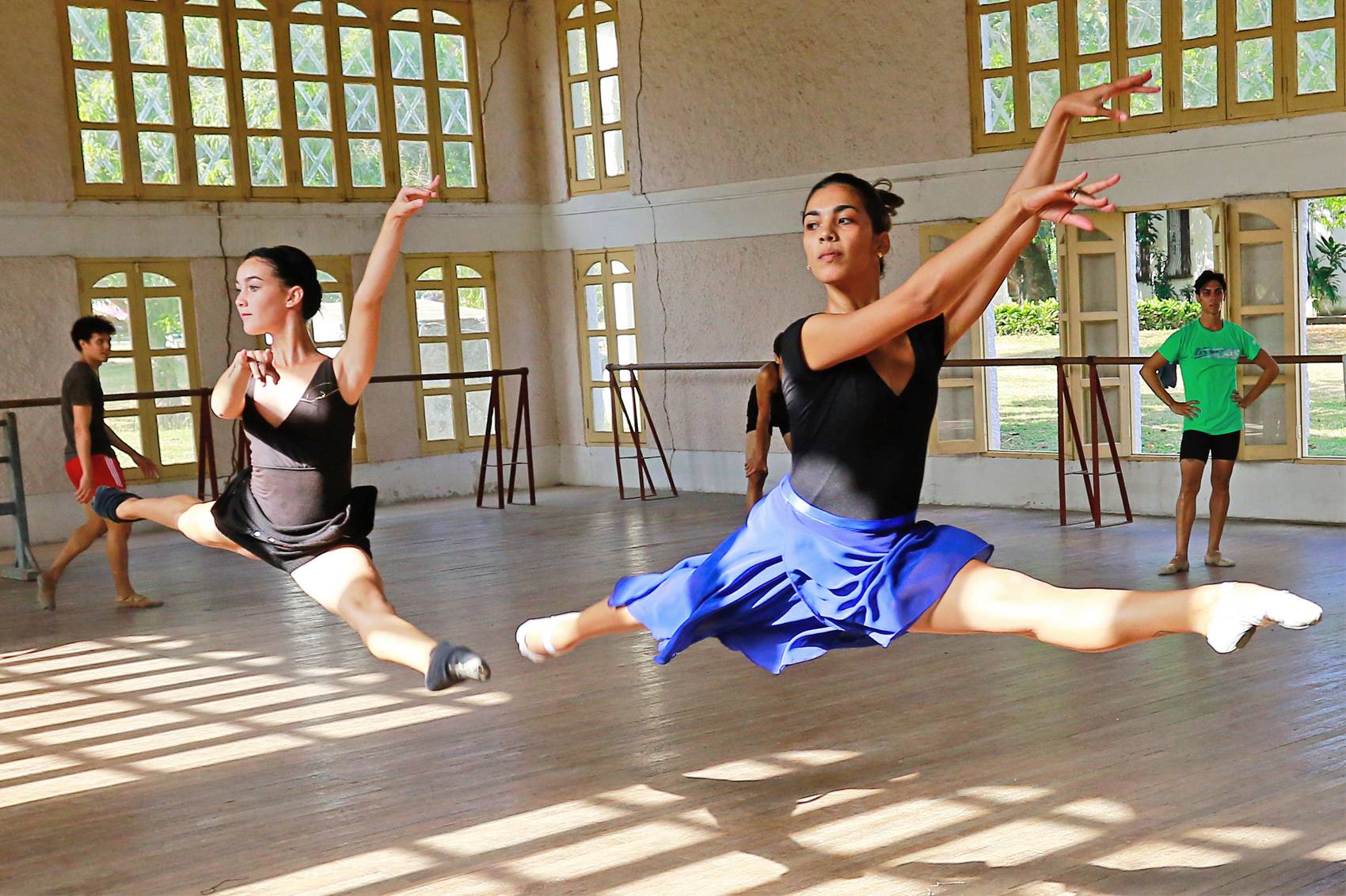 Day 9,10,11 - Trinidad
Trinidad is home to numerous churches and many beautiful colonial buildings. We are near the lovely Valle de los Ingenios (Valley of Sugarmills) and Playa Ancón, where you can enjoy long stretches of unspoiled, white sand beaches. Scuba diving, snorkeling, swimming in waterfalls and horse-riding are other optional activities.
The nightlife in Trinidad is probably the most accessible and intense in all of Cuba, with numerous live music venuesand many dance performances everyday of the week, all amongst the enchanting setting of old colonial buildings and the cobblestone streets.
Day 12 - Cienfuegos via Santa Clara
Before reaching the French founded city of Cienfuegos we first drop in on the historic inland city of Santa Clara. It's here that we encounter a huge statue of Ernesto Ché Guevara. We take time to visit the museum that is directly under the statue, and which tells the story of Ché's fascinating life. There is also a mausoleum with an eternal flame that commemorates his death and that of the revolutionaries who were with him in Bolivia.
Cienfuegos appeal lies partly in the European flavour of its colonial hub, with a wide Parisian-style boulevard and elegant colonnades, and there is an ambience to inspire Cuba's most celebrated Son singer to write the words "Cienfuegos is the city I like best". You'll have time to take in the ambience with a pleasant stroll along the boulevard and to the main square.
Day 13 - Havana via Bay of Pigs
On our way back to the capital, we drive along the beautiful coastline of the Bay of Pigs. This is where the landing of counter-revolutionary exile militia occurred in 1961. The ensuing battle with the Cuban Revolutionary forces resulted in the first defeat of a U.S backed take-over in Latin America. Your guide will explain in more detail the dramatic events. If the conditions are favourable, we can stop for a swim at a beautiful spot on the bay that is ideal for snorkelling. Snorkelling masks are available at a small cost.
We then pass through an area of densely vegetated swamp-lands called the Cienage de Zapata, before arriving bank in Havana.
Day 14 - Havana
The Caribbean's largest and most exciting urban concentration, Havana is one of the oldest cities in the Western Hemisphere, and was designated a World Heritage Site by UNESCO in 1982. Options are to take the included walking tour of the Old town with the guide or to find your own adventure.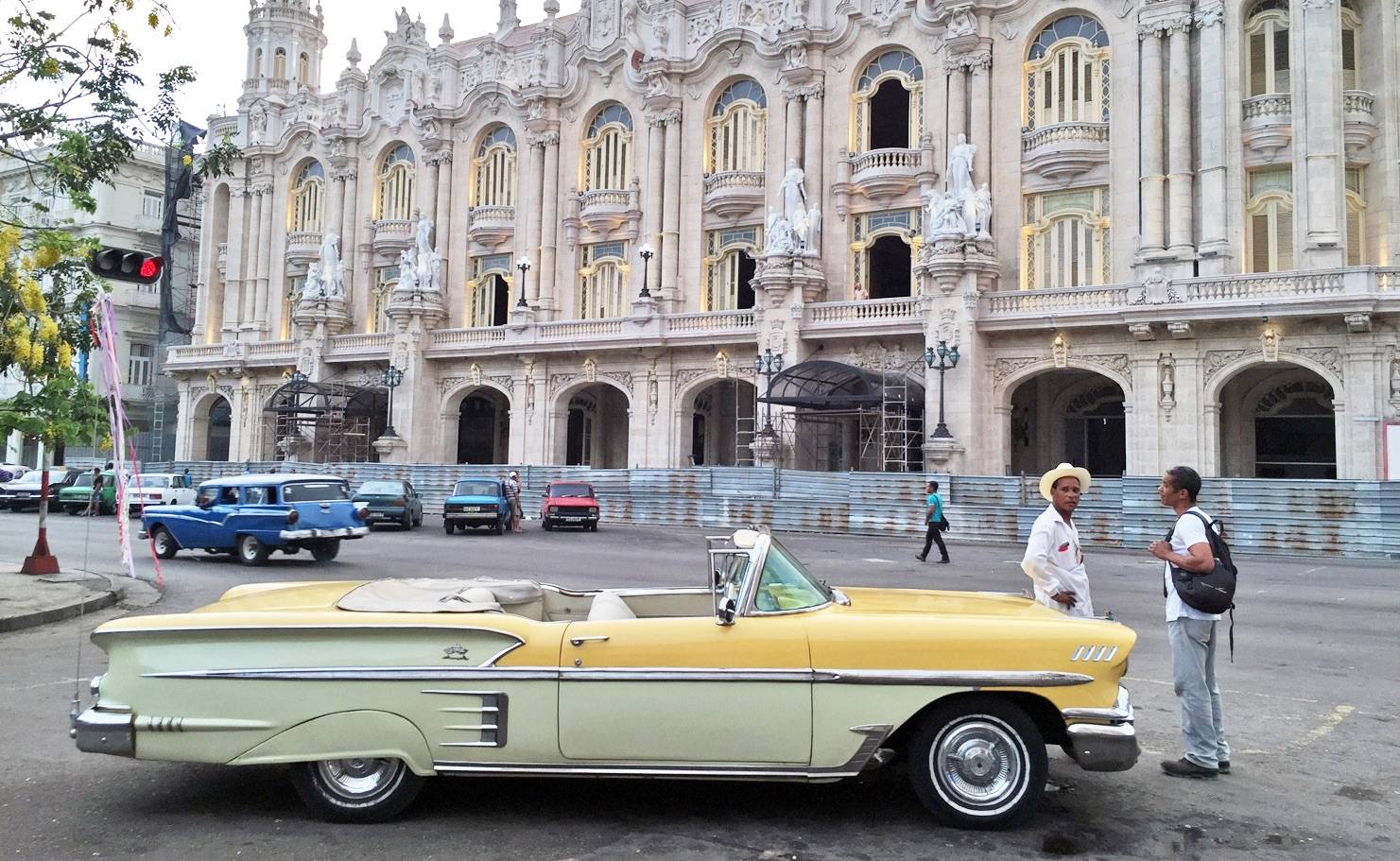 Day 15 - Depart Havana
If you have more time to spend in Cuba before flying out, the tour guide can suggest a number of excellent options for spending a few extra days, and give you details on how to get there and where to stay.
Itineraries for the tour of Cuba can and do change during the course of the year due to a variety of reasons. We are not always able to advise you in advance of these changes. We ask for your understanding and flexibility in these cases.
Summary of Travel Times
| | |
| --- | --- |
| Havana to Baracoa | 4 hours (flight 1.5 hours) |
| Baracoa to Santiago | 6 hours |
| Santiago to Camaguey | 7 hours |
| Camaguey to Trinidad | 6 hours |
| Trinidad to Santa Clara | 3 hours |
| Santa Clara to Cienfuegos | 1 hours |
| Cienfuegos to Havana | 5 hours |
Arrival and Departure Accommodation in Havana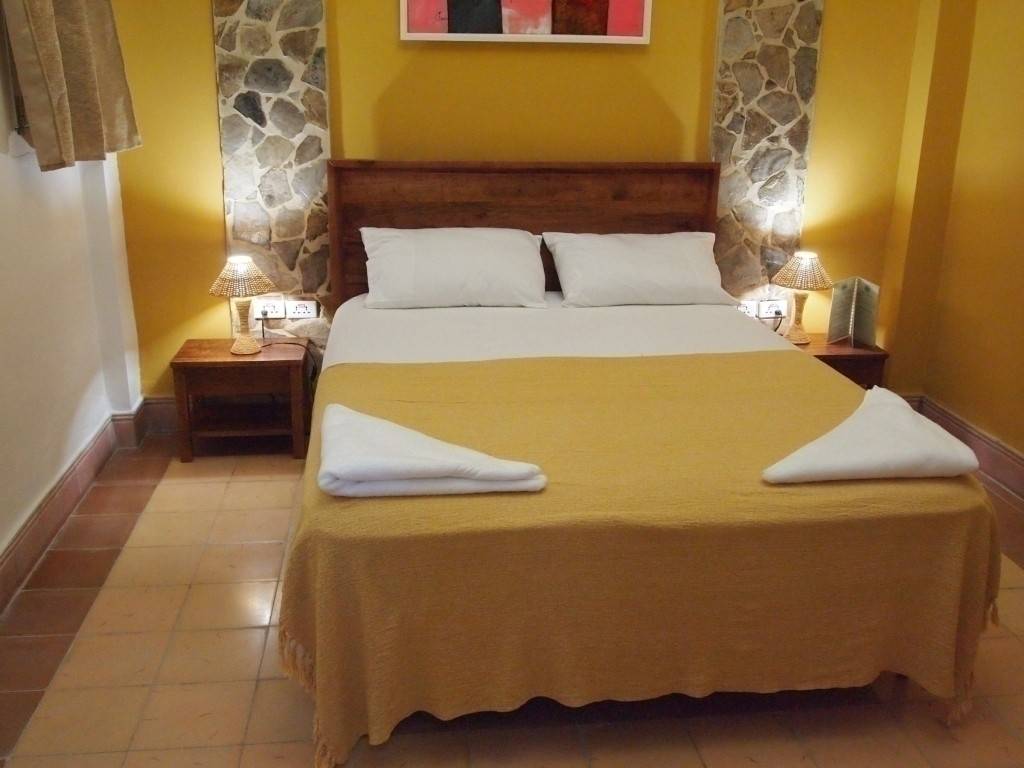 The first and last nights of the tour in Cuba will be in Guesthouse Accommodation, centrally located in either Old Havana, Central Havana, or Vedado.
We include an arrival transfer from the Havana airport (or from anywhere else in Havana if you are already in Cuba) to the joining Guesthouse Accommodation.
On the booking form, you can request extra nights before or after the tour in the same guesthouse you will have for the tour. Click here to see prices.
We also offer other accommodation options in Havana for before or after the tour.
Late Arrivals or Early Departures
Late Arrival - If you plan to arrive on Day 2 or after, we can arrange for you to catch up to the group. This may involve you paying transport costs to do so.
Early Departure - The group will arrive back in Havana, late in the afternoon of Day 13, so a departure from Cuba late in the evening of Day 13 is possible. An earlier departure than this is also possible and may involve you paying transport costs for us to send you back to Havana by yourself.
Spending money
We estimate you will need between €610 and €840 EUR (equivalent for €610 and €840 EUR) for local expenses during the tour, such food and optional activities. Click here to see details of expenses you will have while on the tour in Cuba.
Not Included in the Tour
Explainer: Why are there no Cuba tours on tourradar?