Optional activities on the Tour
On our tours of Cuba, many optional activities are on offer. These can be arranged (and paid for) in Cuba, at local prices. Our guides are always on the lookout for new cool things to do in Cuba and will help arrange these activities for you. There is no need to book ahead, and you can decide at the last minute while on the tour, which activities you will like to do.
Unlike many group tours in Cuba, the guide is prohibited from taking any form of commission from arranging these activities for you. In this way, the guide's advice is not compromised and she/he will recommend and help you choose activities that you will get most enjoyment from, rather than recommending activities that will earn the guide extra money on the side.
Some of the things to do on our tours in Cuba are listed below.
All prices below are per person, and shown as a value in USD, however the acceptable form of payment may not include USD cash.Prices are subject to change, and can fluctuate in relation to group number participating, and high/low season.
Havana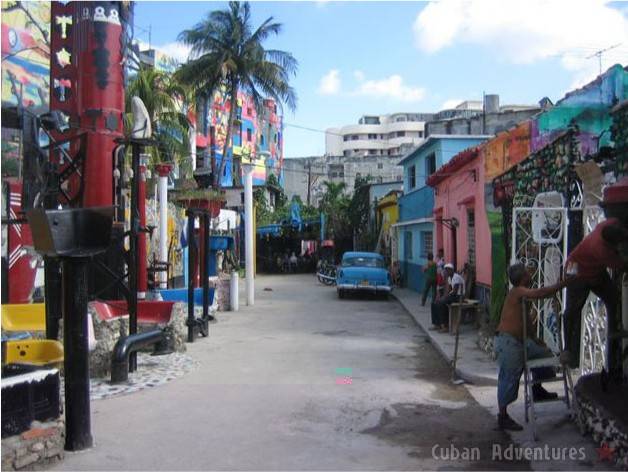 Tourist Bus day pass $10
Tourist Bus to the beach (return) $5
Tropicana show $70-$100
Parisien cabaret show $35
Buena Vista Social Club show $30 ($50 with dinner)
Museum entrances $2-$8 each
Cigar Factory Tour $12
Baseball game attendance $3
Theatre, music, or ballet performance $5-$25
La Cabaña Fortress canon blast ceremony $10
Hershey train ride $3
Specialised Day Tours


Hemmingway's History Tour
Pre-revolution Tour (Mafia en La Habana)
Photographic Tour
Art Deco Tour
Walking Tour of Old Havana (incl. lunch)
Classic Car Tour (incl. cocktail in Hotel Nacional)
Afro-Cuban Religion Tour
Cigar Trail Tour
Rum Legend Tour
Havana by Night
Comida Cubana (learn to cook Cuban cuisine)
Baseball Cuba(seasonal tour)
Specialised Day Tours on request!
These need to be pre-arranged before you arrive in Cuba. See our Havana Day Tours site for bookings
Trinidad
Bicycle rental $10 full day
Bus to the beach $2 per person (taxi $8)
Horseback riding $25
Moped rental $24
Trek to Waterfall $18 to $55
Snorkelling trip $15
Diving $60 (2-tank dive)
Cayo Blanco day trip on catamaran $45
Steam Train ride through the Sugar Mill Valley $10
Live music venues up to $3
Salsa dance lesson (group) $5 per person
Salsa dance lesson (individual) $10
Musical instrument lesson $10
Massage $25
Cienfuegos
Botanical Gardens $4
Palacio del Valle $2
Cabaret Guarnaroca $5
Excursion to El Nicho Waterfall $25
Viñales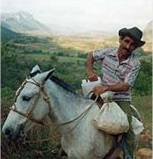 Bicycle rental $10 full day
Beach excursion $20 to $35
Horseback riding $5/hr
Vinales valley trek $10
Indian Cave $5
Rock climbing - (currently not available)
Santo Tomas caving excursion $12[+ $25 transport (per taxi)]
Day bus pass $5
Relaxing by the pool Free
Live music venues up to $2
Salsa dance lesson (individual) $10
Cooking class $35
Camaguey
Bicicyle taxi city tour $7
Nightclubs $3
Private art gallery free
Santiago
Museum entrance(s) $3-$5
La Gran Piedra Mountain $1 (entry)
El Morro Castle $4 (entry)
Dance lesson $10
Music instrument lesson $10
Entry to music houses up to $5
Return transport to Virgen del Cobre - $40/taxi, $55/minivan
Return transport to El Morro - $15/taxi, $30/minivan
Return transport to Playa Siboney - $25/taxi, $45/minivan
Return transport to La Gran Piedra - $70/taxi, $80/minivan
Return transport to Parque Baconao - $35/taxi, $50/minivan
Specialised Day Tours (including a specialist guide, entry fees, transport)
Baracoa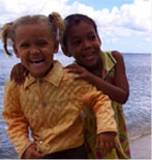 Yumuri river tour $20
Yunque mountain hike $24
Yunque waterfall hike $18
Humbolt Park hike $25
Hike to Caves $10
Duaba Finca tour $15
Duaba River tour $8
Maguana Beach $35-$40 (price per taxi)
Archaeological museum $3
Santo domingo
Walk along the river and birdwatching $5
Holguin (transport not included)
Horse riding in Guardalavaca $12 (3 hours)
Diving $35 to $50 per dive
Cayo Naranjo Aquarium $10
Steam Train Ride $15
Note - some excursions on the tours are only available at certain times of the year in Cuba, and may not be available due unforeseen circumstances such as weather conditions. Prices can vary with factors such as season, and group number participating.