Our Responsible Tourism Policy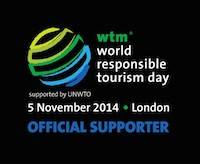 The following are Big Planet Adventures' key principles for operating its tours and business in an environmentally and socially responsible way in Cuba.
In essence, we believe that sustainable, sensitive tourism plays an invaluable role in helping to develop communities and preserve the environment. As a responsible tour operator, we vow to work hard to ensure that our operation will benefit the host communities, local and national economies, and will have a minimal impact on the natural environment.
We adhere to the guidelines set out by the UNWTO - World Committee on Tourism Ethics and follow its Global code of ethics. See the UNWTO brochure on being a 'responsible tourist and traveller'.
Big Planet Adventures is proud to have been short listed for the Responsible Tourism Awards in 2009, and to actively support the WTM World Responsible Tourism Day 2014.
Our tourism aims include
Use locally owned services providers where possible.
Spread the financial benefits amongst local people and locally owned businesses.
Create partnerships with small locally owned companies, rather than larger international or foreign owned ones.
Provide employment and leadership opportunities for local people.
Provide a safe and healthy working environment for our staff.
Provide safe, fun, and enjoyable tours for our travellers.
Provide opportunities for travellers to interact with local people.
Limit the negative impacts to daily lifestyles of local people.
Limit the environmental and social impact of our tours in all destination communities.
Actively respect local customs and culture.
Actively ban tour guide and passenger participation in commercial sexual activities and illegal drug use on our tours.
Actively discourage the participation of our groups in activities which exploit animals - wild or domestic. This includes zoos, aquariums, some breeding farms, & horse and carriage rides. We strongly recommend ethically and ecologically responsible alternatives, such as responsible whale and dolphin watching operations, or horse riding where animals are well cared for. You can read further about why we DO NOT endorse any dolphinariums, swim with Dolphins, or the National Acuario in Havana in Blue Voice.
Use local operators that adhere to Big Planet Adventures' Responsible Travel Philosophies and provide the best possible service to our travellers and staff.
Support the prevention of exploitation of children in tourism.
Encourage fair employment practices.
Give our travellers the best possible value for money.
Educate travellers and our operators about how our choices support sustainability.
Donate money to NGO's and projects that are relevant to the areas we travel to (wherever possible).
Encourage accommodation hosts and our tour guides to provide large water dispensers to re-fill water bottles. This reduces plastic waste.
We encourage travellers to
Fly less and stay longer.
Consider that Whale and Dolphin shows encourage the illegal capture of these animals from the wild to sell to these shows for human entertainment.
Reduce the carbon footprint wherever possible in every day life to help minimise climate change.
Avoid resorts and support locally owned guest houses and homestays.
Support Community Based Tourism Initiatives. These assist locals to benefit from, and control, the tourism that occurs in their area.
Go paperless - use online resources to plan and book your trip, and then, when necessary, print out maps and other materials at home on recycled paper.
Respect people's privacy while taking photographs. Ask for prior permission before taking a photograph.
Not remove native flora and fauna, whether in the forms of seeds, cuttings, roots, dried shells, or coral.
Seek out and support locally owned businesses, to ensure maximum community benefit from your spending.
Respect native marine life such as star fish, turtles, coral & dolphins and be aware of the depletion of lobster populations from over fishing in the Caribbean.
Carefully choose activities that are animal friendly and do not encourage or support mistreatment of animals.
Encourage others to become responsible travellers.
We recommend reading the following links before you travel