Premium Cuban Guesthouses
Some of the best privately owned places to stay in Cuba!
Here is a sample of some of the top end of private boutique hotel and guesthouse accommodation availabile in Cuba presently. Depending on availability we can book accommodation such as this and include it in a customized tour itinerary of Cuba for your family or group of friends.

If you are happy to spend the money, you can enjoy a premium level of accommodation in Cuba that in some cases is truely stylish and unique. What's more, being small private businesses, the level of service and personal attention is way above any normal hotel in Cuba.
If you are looking for something a bit more economical, we also offer standard and comfort categories of private guesthouses to use for custom tour packages.
El Candil
Vedado, Havana
Rooms: US$150 to $200 / night
El Candil is one of quite a few upscale private guesthouses that has popped up in this part of Havana in recent years, and is one that is surging ahead in review sites for the quality of service. This streets in the neighbourhood of Vedado near to Avenida Paseo, boast some impressive mansion like free-standing two story houses that were built in the first half of the 20th century by wealthy families in what was (and probably still is) one of the most desirable parts of Havana - away from the hustle and bustle of the city centre and commerical zones, but still quite close to the action (5 min drive to the centre of Vedado, and 15 min to Old Havana) and in amongst some lovely tranquil tree-lined streets.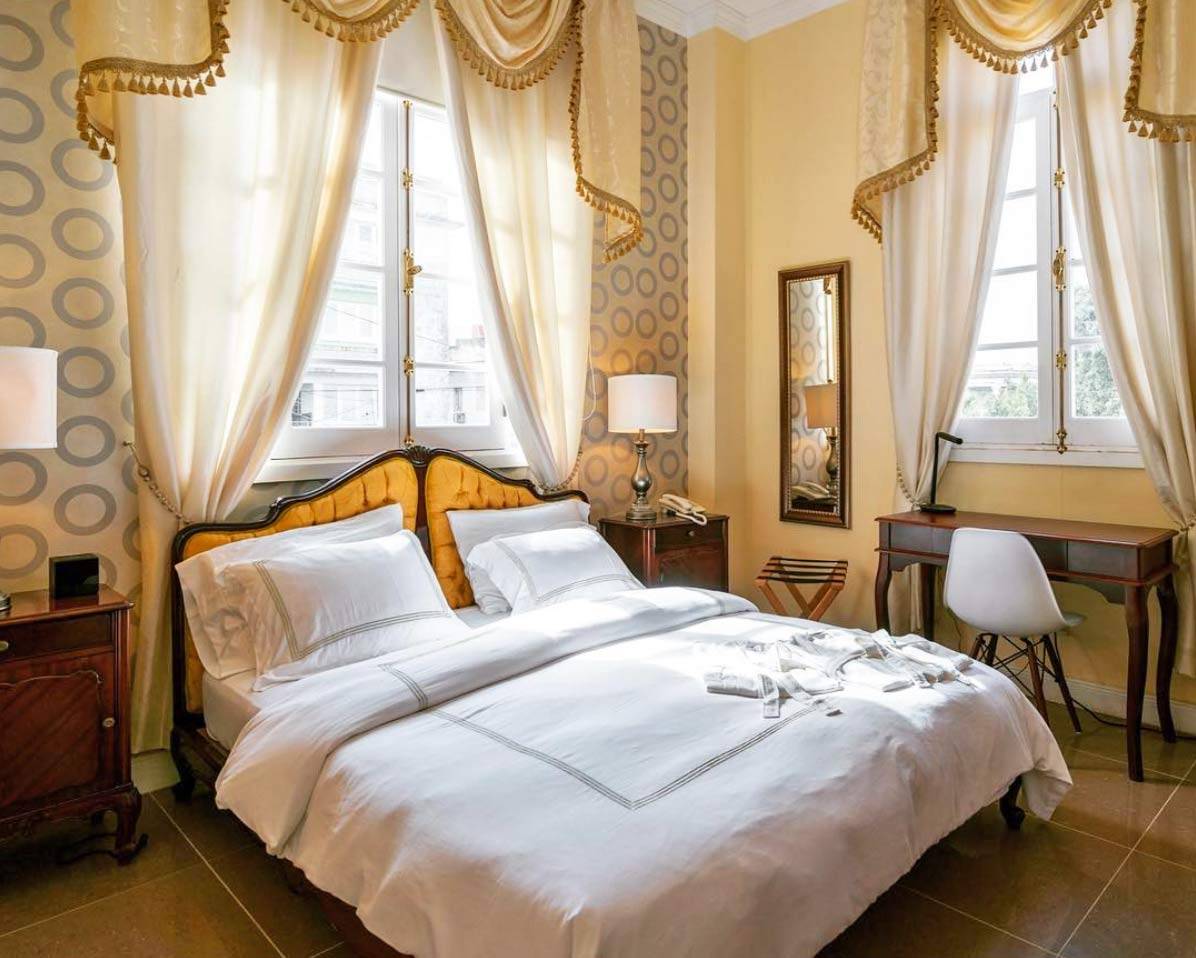 Being a free-standing building, the 5 opulently decorated bedrooms on the 1st floor all have windows with plenty of natural light, and their own modern ensuite bathrooms. The ground floor has some generous space for common use to give the place a grand and roomy feel, and the rooftop bar and dining area shows that there was no shortage of funds available for the fit-out to make you feel like you could be in a modern hotel in any country of the world.
Malecon 663
Central Havana
Rooms: US$180 to $300 / night
Spectacular is one of the first words that springs to mind when trying to describe Malecon 663, that is, only after you are able to get your thoughts together after the visual onslaught of colour and sytle. This unique private hotel is as much a work of art as a place to stay in Havana. Each of the 5 elaborately decorated rooms has its own theme based on an aspect of Cuban culture or period of Cuban history, and a famous Cuban song gives it's name to each of the rooms in keeping with it's theme.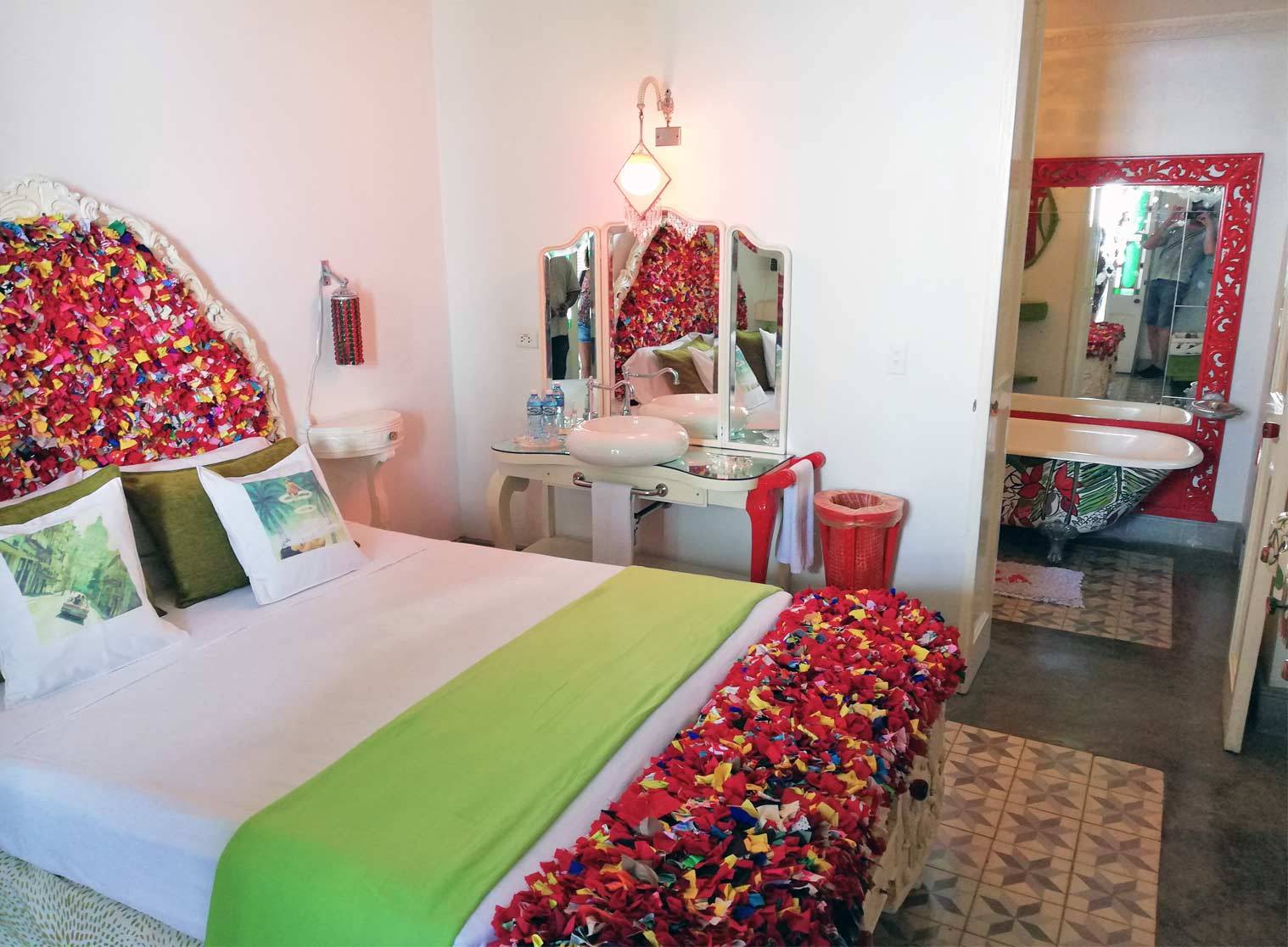 Malecon 663 occupies an entire 3 story building that sits right on the waterfront of Havana's iconic Malecon in Central Havana. The views over the Atlantic ocean are some of the best in Havana. Walk in one direction along the Malecon for 10 minutes and you'll arrive in Vedado, and in the other direction lies Old Havana. Apart from having a section of the Malecon, Central Havana boasts some of the most charismatic and famous Cuban paladares (private restaurants), and is a buzzing densely populated part of town. So while it doesn't have the prestige of Old Havana, Central Havana is a truely fascinating part of the city for the visitor and arguably more authentic .

The rooftop is another place to marvel at in this distinctive hotel. Salsa dance classes can be taken here and it even has it's own massage room at the back with in-house masseuse.
Finca Kenia
Trinidad
Standard Rooms: US$80 to $150 / night
Suites: From US$180 / night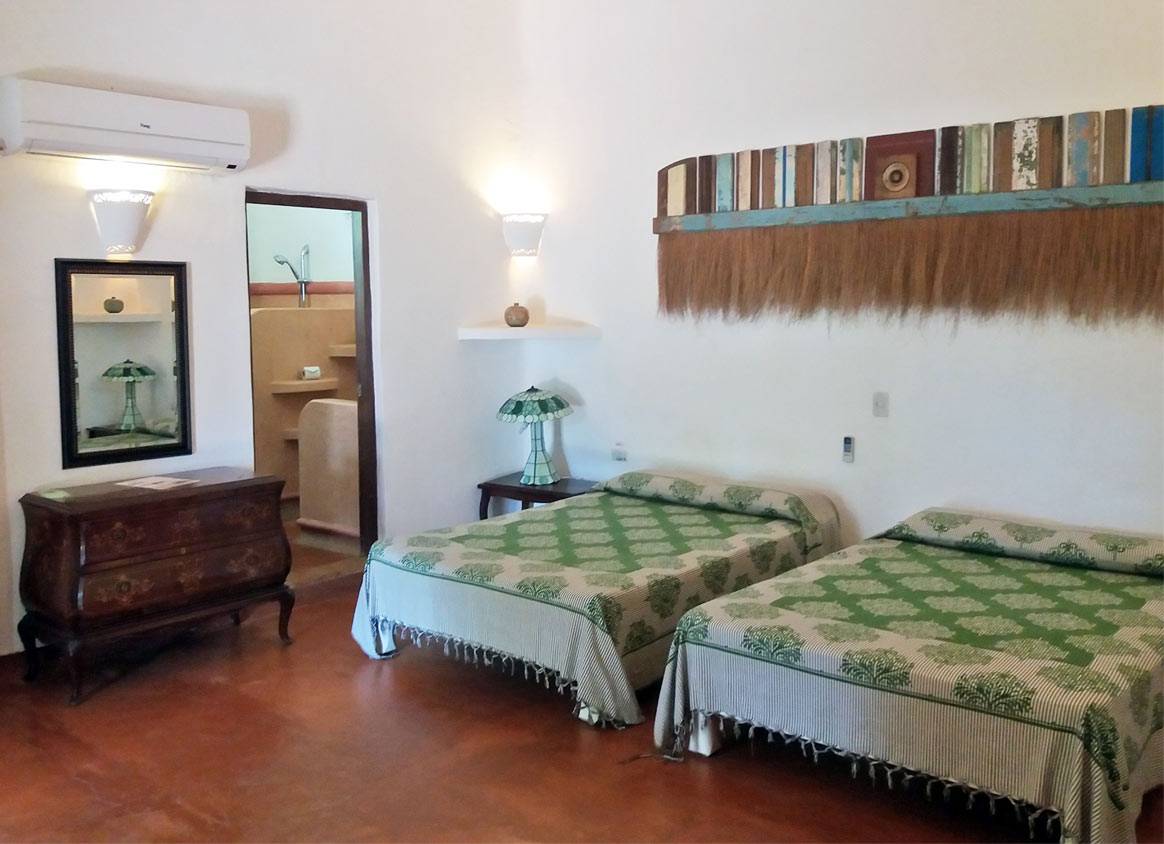 There is one private guesthouse outside of Havana that deserves a place on our list - Fince Kenia in the city of Trinidad. Finca means ranch, and despite most of it's structure being dedicated to accommodating guests, this property still runs as a farm of sorts. It has a vegetable garden and the horses kept in its stables are used for excursions to the nearby mountains.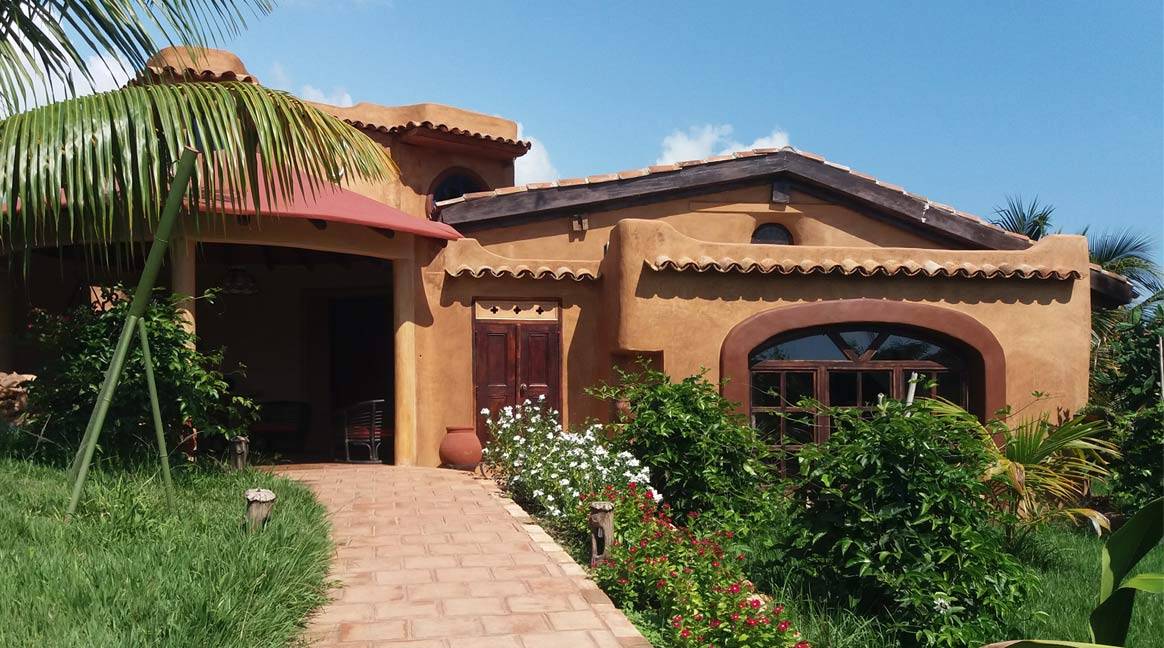 The suite "rooms" at Finca Kenia are more like private villas
The style of the rooms are very much in keeping with the homestead's original build and the city's very well preserved colonnial style, but with a bucolic slant. Some of the 8 rooms are attached to the main homestead, while others are spread out amound the gardens of extensive grounds. The standard rooms are large, and the suite rooms are the size of small houses.

For such a large multi-building property its location is surprisingly close to the colonial centre of town and the views while stolling around the gardens of the valley below and the mountains beyond are a sight to behold.
Madero B&B
Old Havana
Rooms: US$120 to $150 / night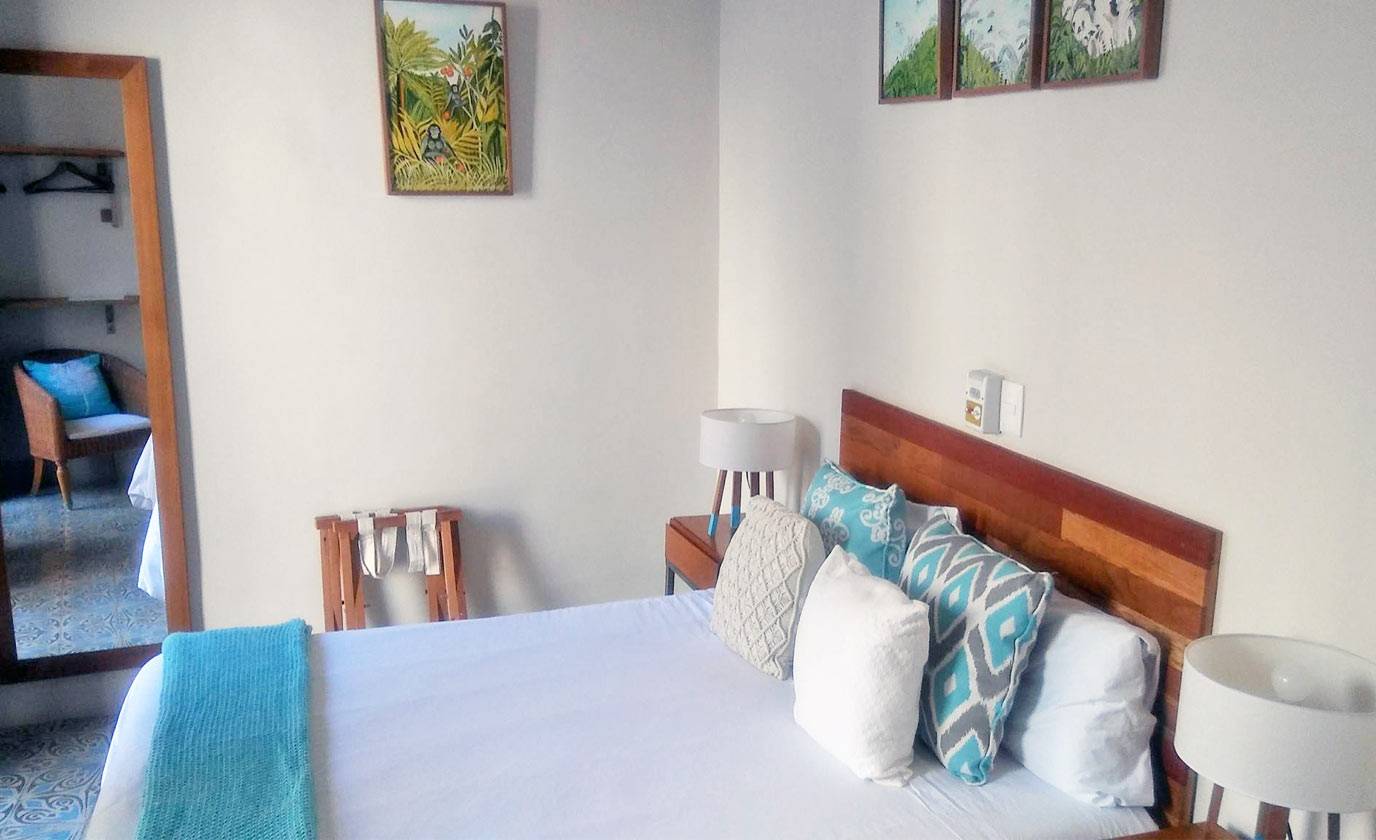 Being the most attractive part of town for tourists with it's centuries old builings, Old Havana has hundreds of private guesthouses run by resident families. The vast majority have their shortcomings. This is in no small part due to the dense nature of the building construction here, meaning that large guest rooms with a window to the outside are a rarity, while the age of the buildings means that hardly any of them have elevators - the only access to upper floors often being by narrow rickety staircases. While not immune to these challenges, Madero B&B does an outstanding job and with some style. While its prices are also not so typical (most rooms in private casas in Old Havana are in the $30 to $80 range), nor so is the comfort, service, and professionalism that can be encountered in this exceptional boutique hotel.
Also unlike most private guesthouses in Old Havana, Madero occupies an entire building, with the 6 guest rooms being spread over 3 floors. The upper floors can only be reached by a well constructed wooden staircase, however the property does have a luggage elevator. Another feature is a balcony on the 3rd floor. While the rooms are not as large as the guesthouses in Vedado, they are extremely well designed and optimise the use of space. The guesthouse is run in a socially ethical way with all employees being neighbours from the local area who actively help keep the street cleaner than most streets in Old Havana.
Other Recommendations
You can book private guesthouses in Cuba through popular world wide sites like AirBnb and booking.com. However Havana Boutique Hotels, specialises exclusively in Havana and provides an excellent alternative with a range of pre-selected Havana guesthouses in different price brackets. Unlike Airbnb and booking.com, it doesn't charge you booking fees.