About a 4 hour drive from Havana, Santa Clara, holds a special place in Cuba's revolutionary history. Capital of province Villa Clara, this city is a mini pilgrimage destination for Che Guevara worshippers. As history develops, the city itself is trying to disembark purely from that reputation. This is embodied by its central, lively nightlife and being home to one of Cuba's biggest universities. After all, 250,000 people reside here making it into Cuba's top 5 largest cities by population. For the traveller, Santa Clara offers a more authentic alternative to the major tourist destinations in Cuba of Havana, Trinidad, and Vinales. It's a good example of a more typical Cuban city where the everyday life of the locals is more evident and accessible.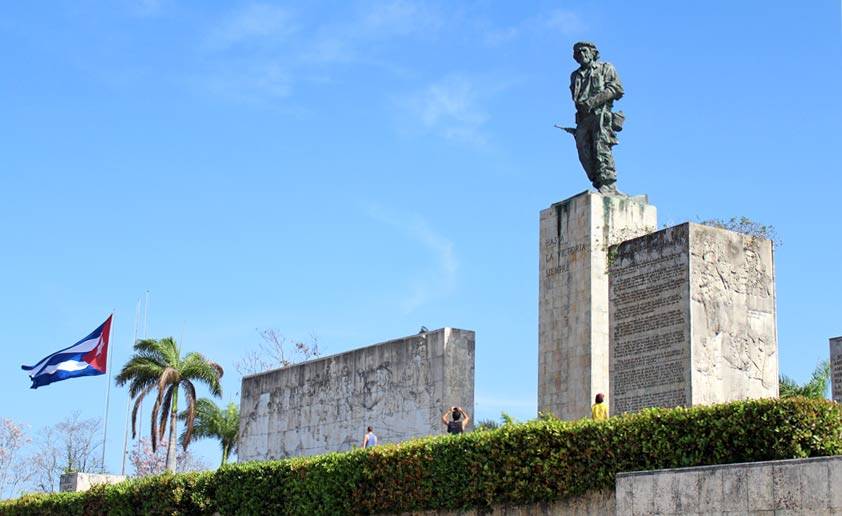 Wander
There's no better place to start than at the centre of the city. Parque Vidal isn't just geographically located in the centre; it's the centre of everything else too. Traditionally designed yet spacious and crowded at the same time, this town square has a lively atmosphere that is particularly prominent in the evenings. Interestingly littered with a mix of colonial and neo-colonial buildings and structures, the streets become full quickly with all ages of workers, shoppers, travellers and local musicians. One block up from Parque Vidal is Calle Independencia, a shopping street with lots of shops for local residents in local Cuban Pesos which provide a fascinating insight into the prices and what is available to Cubans via official channels.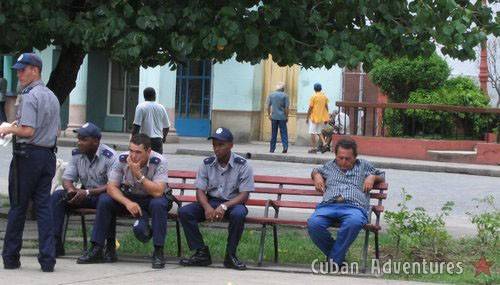 History
Famous for the Battle of Santa Clara, Santa Clara was taken over by a revolutionary battalion led by Che Guevara by the afternoon on New Years Eve 1958. It is seen as a decisive chapter in the revolution as President Batista escaped Cuba within 12 hours afterwards.
Ernesto Che Guevara
If anywhere in Cuba pays pilgrimage to Che Guevara, it is here in Santa Clara. Not only does it house his remains at the Che Guevara Mausoluem but there are monuments and museums in memory of him scattered throughout the city. Due to his handsome appearance and legendary bravery, his many travels and upstanding profession as a doctor, Guevara is normally affiliated with any sort of romanticism with the Revolution more than others.
Visit
Plaza de la Revolucion
The Plaza de la Revolucion is the open space that is overlooked by a huge bronze statue of Che Guevara that sits atop the museum and mausoleum. It is nothing short of a big, bold reminder to every local and visitor of Che's importance here.

Museo and Memorial al Che
As you'd expect, photographs, depictions, writings, exhibits and memorabilia all exist here related to Che Guevara. This isn't just for his revolutionary days either; it runs right from his early childhood throughout his life. The queues can at times be long, but it's a must visit.

Monumento a la Toma del Tren Blindado
During the Battle of Santa Clara, a train that was carrying government troops and armaments to the beleaguered forces in the East of the country, was derailed here by the small band of rebels. It was a pivotal point in the battle and the eventual victory of the rebels. The remnants of this crash are honoured here. You can even get inside the carriages!
Loma del Capiro
Great for city views, picnics and a place to get a breather from the inner city vibes, Loma del Capiro is a natural mound viewpoint.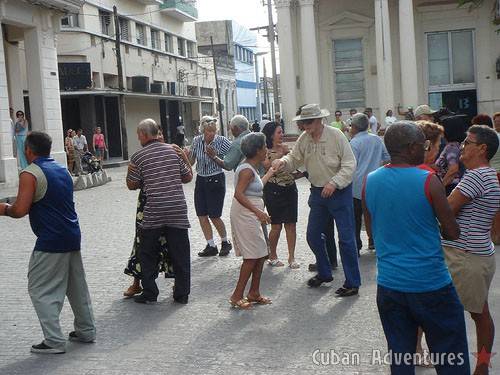 Indulge
Despite the cities friendly buzz, the eating scene is a bit bland. However unlike Havana and other cities in Cuba, you're more than likely to get away with spending in local Cuba currency pesos (CUP), so things will be evidently cheaper. Streets leading off Parque Vidal will have a limited but consistent choice of street foods to snack on. If you're looking to eat out, we recommend you stick to your casa particular, as we've mentioned before, they just do things better and are more value for your money. If you want to brighten things up a little in terms of having a drink or two, then head to the Boulevard. You might be in luck and find cafes and restros that will have a smaller but better variety of food options too. Parque Vidal will have live music and entertainers, and will never be quiet especially at weekends. If you decide to stay in the square for the night, you won't be the only one. Casa de la Cultura is one programme that you can enjoy at the square on weekends.
Entertainment
Baseball is a popular sport in Cuba and you can even watch a National-league game in Santa Clara. Estadio Sandino will only cost you cents for a ticket that can be from anytime during the week whilst in season. Teatro La Caridad, again near Parque Vidal is home to shows and performances such as ballet and plays.
How to Visit Santa Clara
Santa Clara lies about 4 hours drive East of Havana, 2 to 3 hours North of Trinidad, and 1 hour from the city of Cienfuegos. Cuban Adventures includes a stop-off in Santa Clara in many of its small group Cuba tours so that our tour participants can visit the Che Guevara museum.