Cuban Adventures Newsletter
Edition 11
Welcome to our latest newsletter!
Read below for some of the more interesting happenings in Cuba and with Cuban Adventures.
Tour of the Year 2016 Award!
We were somewhat surprised to learn that we won the tourradar.com Tour of the Year 2016 award for Latin America. We feel that this was quite an achievement since we were competing against tours from, not just Cuba, but all over Latin America.
The award was for our 8 Day Original Tour which won the award based on customer feedback provided by our travellers who booked through tourradar.
Big thanks to all those travellers!
The beautiful photo was sent to us by Liz Fohr.
Tourism record
Tourism in Cuba continues to break records. Last year more than 4 million foreigners visited Cuba, which is apparently more than our little island has ever received before in its history. Tourism officials are predicting even more in 2017.
Photo competition winner!
The winning entry from our latest photo competition (on right), was sent to us by Debra Fitzgerald. Debra won a $100 AUD 'Plant a Tree' gift card. We are receiving entries now for our next prize date which is coming up quickly (March 17).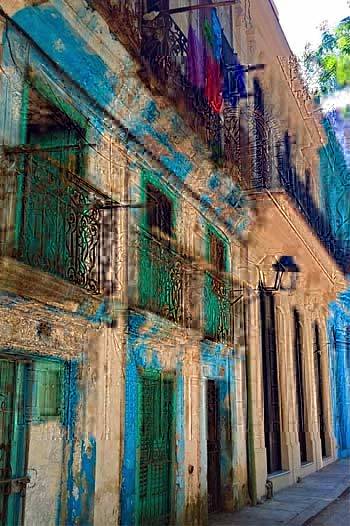 What's new in Cuba?
The most notable change to the Cuban landscape is some frantic hotel building. Some of the more notable constructions, such as the near complete Gran Hotel Manzana La Habana (pictured), aim to meet the demand at the upper end of the tourism market. The "Manzana", as its name would suggest, occupies a whole city block as has an envious location in Old Havana looking over Central Park.
Before falling into disrepair, the building's first life (from 1917) was as the very first European-style shopping arcade in Cuba. The renovations are being funded by Europe's oldest luxury hotel group - the Kempinski Hotels brand, and the French construction group Bouygues has contracted more than 100 labourers from India — an indication that Cuba has been relaxing its labor restrictions in an effort to attract foreign companies.
The hotel will feature a rooftop terrace with swimming pool, three restaurants, a cigar lounge, a business center, a spa, and perhaps rather ostentatiously, a 1,600-square-foot presidential suite.
The luxury hotel looks to take the place of the Hotel Saratoga as Havana's most prestigious, and will feature views of the Capitolio, the stunning former Bacardi Art Deco headquarters, and the streets of Old Havana. No date has been set for the grand opening, but officials of the Swiss hotel chain say that it will be in the second quarter of this year.
Latest Cuba Tour testimonial

Carrie, Australia - 15 Day Original Cuba Tour
Karel was a fantastic guide! He went over and above to ensure that all of our tour group had the best experience possible in a safe and hassle free manner. He was also very accommodating of his time to answer many many questions from our group which he seemed to greatly enjoy. He is a great asset to your company.

All accommodations were clean, tidy and hassle free. Breakfasts were all good with enough food and coffee to go with it. The mini bus was more than comfortable for our tour group. The driver was great too (Orlando). My favourite activity was the early morning "hike" to the waterfall in Trinidad.

Aside from seeing the sights and learning more about Cuba, my favourite part of the experience was that Karel was a fantastic guide and the other people in the group made it a truly fantastic experience. Fantastic tour - will recommend to others!
Finally
Thanks for your support! We hope to see you in Cuba again. Remember that if you have traveled with us, and recommend us to your friends, they can get a 10% discount on our tours! See conditions.
Kind regards John Ahrens - Manager Big Planet Adventures