Matamoros Son International Festival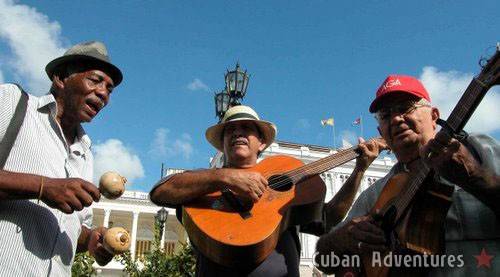 This festival is held every 2 years. It owes its existence to a local (now famous) musician - Alberto Alvarez, and is a tribute to one of the big names of Cuban music - the Santiago de Cuba-native Miguel Matamoros author of the well-known song "Son de la loma".
It is a vibrant and exciting meeting of soloists and bands from all over the island, as well as other countries.
Concerts, lectures, dances, workshops, book and CD launches, as well as a Cuban popular dance competition that will include danzón, son, cha-cha-cha, mambo, casino and salsa, will liven up the city, famous for its hospitality.
During the festival, plazas, theaters and nightclubs are filled with groups who play Cuban music.
The event is not restricted to a given space, since musicians can choose any street, park or corner for improvising music, thus attracting dance enthusiasts both young and old, from all over the country and all over the world.