Spanish and Dance Classes in Havana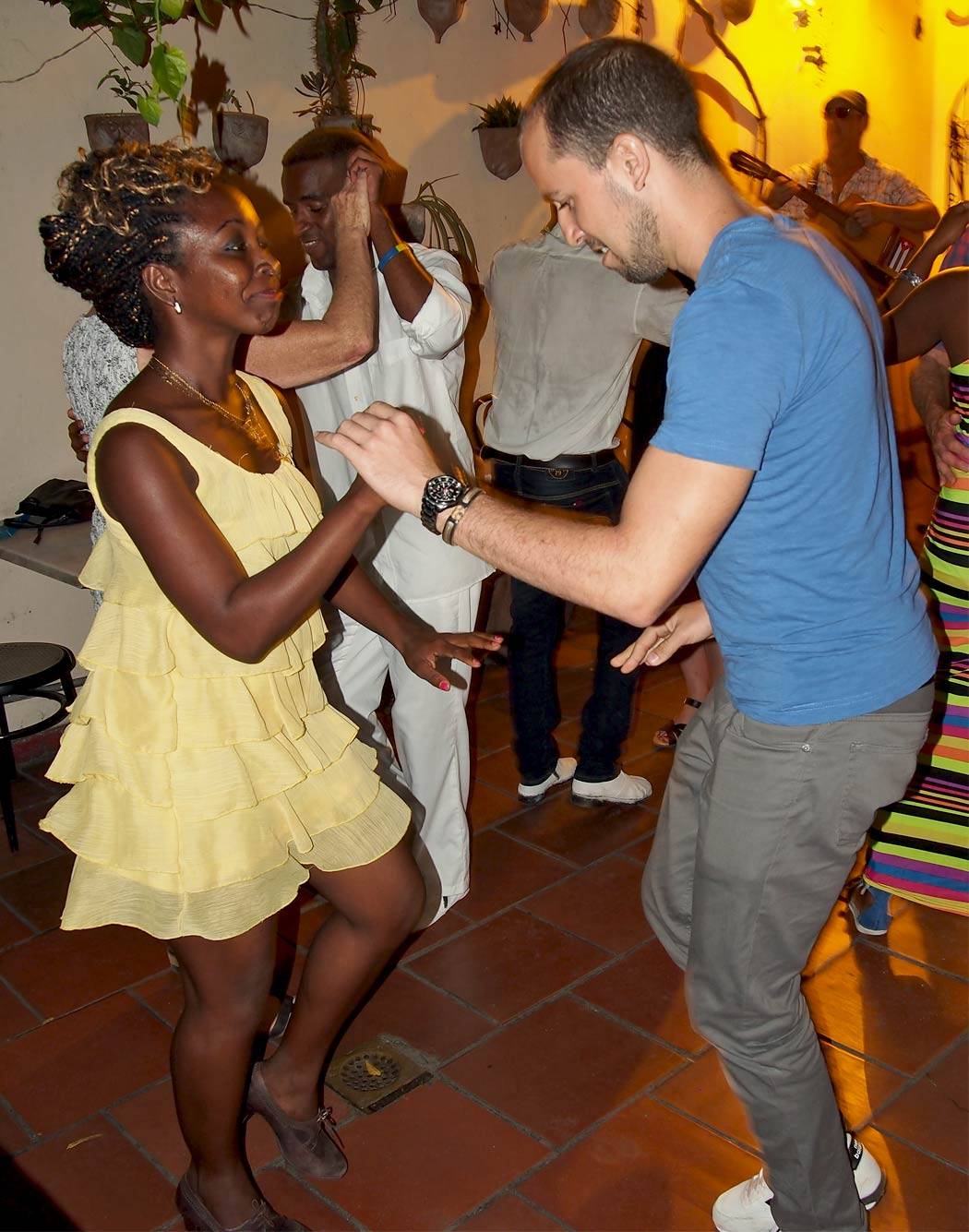 Study both Spanish language and Cuban dance in Havana! Each day of the combo package consists of:
Morning Spanish language class
Afternoon Dance class
Homestay accommodation
Package minimum: 2 days / 2 nights
This education package is for students of all abilities. The classes are 1-to-1 (individual) with professional teachers, and located in the Vedado area of Havana.
The below prices include:
• 2 nights accommodation
• 1-on-1 Spanish language class of 3 hours each day from 9:00am to 12 noon.
• 1-on-1 Dance class of 90min each afternoon for each day of the package. The dance classes involve 2 x 40 minute sessions with a 10 minute break in the middle, and will start at either 2pm or 3:30pm depending on our teacher availability.
• Breakfast everyday (2 in total)
Also below, are the prices for 2 students, if both you and your friend (or partner) wish to study together, and share a guesthouse / hotel room. The arrangement is still a 1-on-1 arrangement with a teacher (2 teachers in this case). You can elect instead to share the same teacher, however the cost is the same.
2 nights / 2 days package - USD

add extra nights*

Dates
1 person
2 people
1 person
2 people
Year round
$ 107
$ 140
$ 92
$ 146
• Please note! A local payment amount of 70USD per person is required additional to these prices above.
Other Accommodation options
Please CONSULT US for prices using other accommodation.
Not Included in the packages
Visa and passport fees
Insurance (Travel Medical Insurance is required to participate on the tour)
All meals (except for breakfasts). Lunch and dinner can be provided in the guesthouse at an additional cost (paid to the guesthouse owner).
Drinks
Optional activities / day-tours / excursions
Airport departure transfer
Interested ?