| | |
| --- | --- |
| tour style | Private tour with local guide throughout |
| duration | 4 days / 3 nights (minimum) |
| accommodation | Guesthouses |
| transport | 2 domestic flights, Taxi, local bus |
| inclusions | breakfasts, transport, local guide. |
| GROUP SIZE | PRICE US$ | EXTRA NIGHTS |
| --- | --- | --- |
| 1 person | £892 | £101 |
| 2 people | £1124 | £108 |
| 3 people | £1421 | £135 |
| 4 people | £1780 | £142 |
| 5 people | £2077 | £169 |
| 6 people | £2309 | £176 |
Itinerary Summary
Description
This eastern Cuba Package of minimum 4 days/3 nights can be attached to the beginning or end of our 8 day Original Cuba Tour. This option may suit you if your time in Cuba does not coincide with one of our 15 day Original Cuba Tours, but you are keen to see the fascinating eastern side of Cuba. This short stay tour package includes return domestic flights from Havana to Eastern Cuba, and stays in Baracoa and Santiago.
Depending on the availability of local flights, the tour may run in the reverse direction, and/or be limited to certain dates of departure.
Itinerary Details
Day 1 - Flight to Baracoa
The flight from Havana to Baracoa is usually scheduled to leave around midday and our representative will leave with you from the hotel for the airport at around 9am. You will be met at the airport in Baracoa by your local guide.
Day 2 - Baracoa
Baracoa was the first Spanish settlement in Cuba and one of the first in the whole of the Americas. It never developed beyond the quaint town it is today after it was replaced as Cuba's capital by Santiago (later being moved again to Havana). Many of the wooden houses are in the style they were originally built. The most impressive feature of this part of Cuba however is the surrounding nature. With dramatic mountains, lush forest, beaches, and flowing rivers, Baracoa boasts some of the most beautiful natural landscape in all of Cuba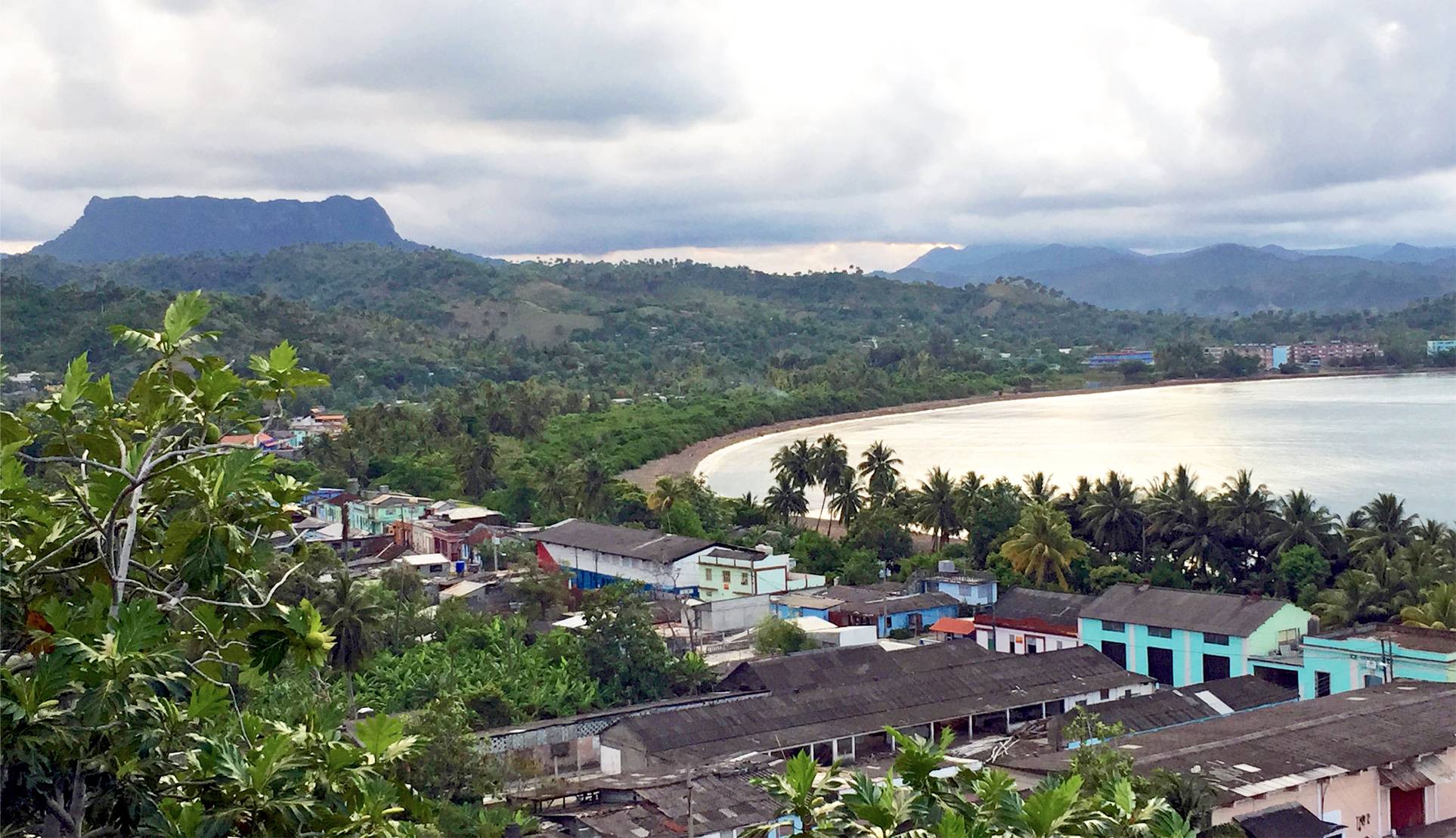 Day 3 - Santiago de Cuba
The drive between Baracoa and Santiago is as spectacular as it is varied. It passes through some lush mountain scenery, a rocky coastline, and then the area behind Guantanamo Bay. You won't see any American soldiers, but by contemplating the semi-arid landscape you'll appreciate why all the drinking water for the military base needs to be shipped at great expense all the way from the United States mainland.
Day 4 - Santiago de Cuba / Return to Havana
If you don't like Cuban music or dance and an intensely old town Latin vibe, then you won't enjoy Santiago de Cuba. Cuba's second largest city is quite different to Havana. Apart from the intimate traditional music venues, other things worth checking out in Santiago are the impressive fortress at the entrance to the bay, and the cemetery where many famous Cubans have been laid to rest (including Jose Marti, Company Segundo, and even Fidel Castro himself). Santiago is Cuba's hottest city in more ways than one.
Summary of Travel Times
Havana to Baracoa – 5 hours (flight 1.5 hours)
Baracoa to Santiago – 5.5 hours
Santiago to Havana - 4 hours (flight 1.5 hours)
Single Supplement
There is no single supplement for this tour. If you join the tour as an individual, you will have a room to yourself. Otherwise accommodation is twin-share.
Not Included in the Tour
Spending Money
We estimate you will need between £33 GBP and £49 GBP per day per person, for local expenses during the tour, such food and optional activities.