I suppose I should warn you: Cuba can be addictive. Cuba can make you fall in love with it. Or so my friends, clients, and friendly strangers tell me. My love for Cuba has flowed through my veins since birth, but what is it about Cuba that brings foreigners back again and again? What is it that plants such alluring memories in their mind, memories that grow like tropical flowers? The word that spills from their mouths is: SOUL.
This small island nation wears its soul like a sensual dress swaying to the rhythm of salsa, the notes of its street musicians and singers floating on the tropical air. The intoxicating melodies swirling out of its antique bars and welcoming cafes will envelope you, connecting Cuba's soul to your own. There is no use in resisting, you will be hooked.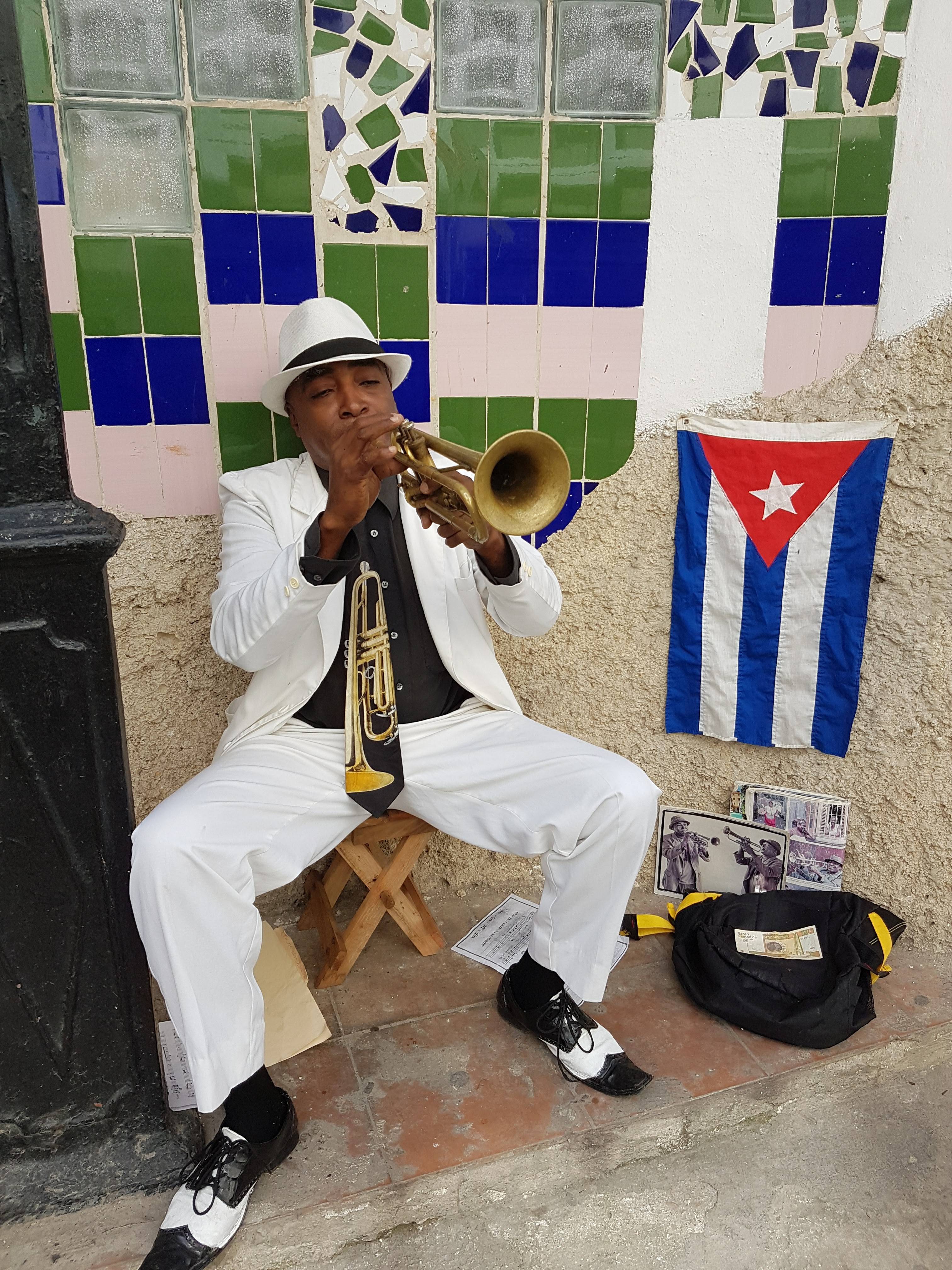 At first you may suffer from withdrawal from the digital age, from technology and from screen-time. Maybe you will be one of the desperate who join the long queues to buy a special Nauta Internet card for a hit of connectivity. Maybe you will congregate in the main plaza with all the other screen-addicts. But then you may find that you have gained something; the simple act of milling around under palm trees in a Cuban plaza day or night, rain or shine, in stifling heat with an elusive wi-fi connection is evidence that you are developing a strong national trait: patience. That you have learned to appreciate these moments that add a social element; gatherings such as these take on a festive air.
Or you will abandon the internet and embrace a slower, gentler, more human pace. A pace where family, friends and neighbors relax outdoors, whether in city streets, in parks or by the sea. You may find yourself invited into a Cuban home for a coffee or a meal. No need to worry if you don't speak Spanish, Cuban hospitality will take care of that.
At first you may crave your usual Happy Hour drinks, the craft cocktails you order at the hip bars in your town. But then you'll find that your palate is refreshed by Cuba's famous signature rum-based cocktails; the Mojito, the Daiquiri and the Cuba Libre- all chilled and served with perfection. Not enough rum in your drink? They will probably just give you the rest of the bottle. Rum, or ron in Spanish, is plentiful.
At first you might long for your two-minute news grabs, from your life of instant gratification and information overload. But then you find yourself just surrendering to the moment. To salsa with a stranger, a game of dominoes in the street, a ride through town in horse-drawn cart. Or hitch a ride in a vintage 1950's Chevrolet, lovingly tended by owners who happily boast to you about their resourcefulness; keeping it running without the usual spare parts.

Perhaps you will escape into nature, to somewhere quieter. Taking the short drive away from the congestion of Havana to places perfect for hiking, camping or trekking; the beautiful Viñales Valley, or tranquil rural village of Soroa. Or spend idle moments on the best Caribbean beaches, with clear waters and long stretches of fine white sand.
Whatever you choose to do, you may be struck by the humor, the joy and resourcefulness of a nation that is a living example of self-sufficiency coupled with a generosity of spirit; and we have our reasons. We have been formed by our history; a history of war, resistance and national pride. We are a David and Goliath story- a small nation standing its ground and at great cost, maintaining its dignity in the face of a barrage of propaganda and economic reprisals. Visit the memorials to our heroes, Che Guevara and Jose Marti, and you will begin to understand.
Admire the massive Spanish colonial buildings that dominate the towns and cities of Cuba or the Parisian flair of Cienfuegos. You may notice the abundance of art and music that reflects styles from Mother Africa. Cuban artistry—in architecture, paintings, music, dance, and even cuisine—is testimony to our resilience and cultural heritage. We are a truly multi-cultural population whose origins range from the indigenous people and African slave-trade, to Spanish, Chinese, South American and other European settlers.
Whether in sprawling majestic Havana or in the intimate laneways, parks and gardens of smaller towns like Baracoa and Camaguey, you will feel Cuba's soul in its hopes for the future and above all in the passion and warmth of its people. We live for the moment, breathing hope for ourselves and for the people of the world. This is the spirit and legacy travellers come to experience. There is no substitute for the real thing. Come and experience Cuba for yourself. And when you return home and can sit back with a craft cocktail, connected to high speed data flicking through the news grabs on your screen, you may find that you prefer to give it all up for the rhythmic sounds, infectious friendliness of the beautiful island I call home. Small things in Cuba will make huge changes in your life; you will see the world and life in a different way. The magic of this small country and its people is sure to fill your soul with love.