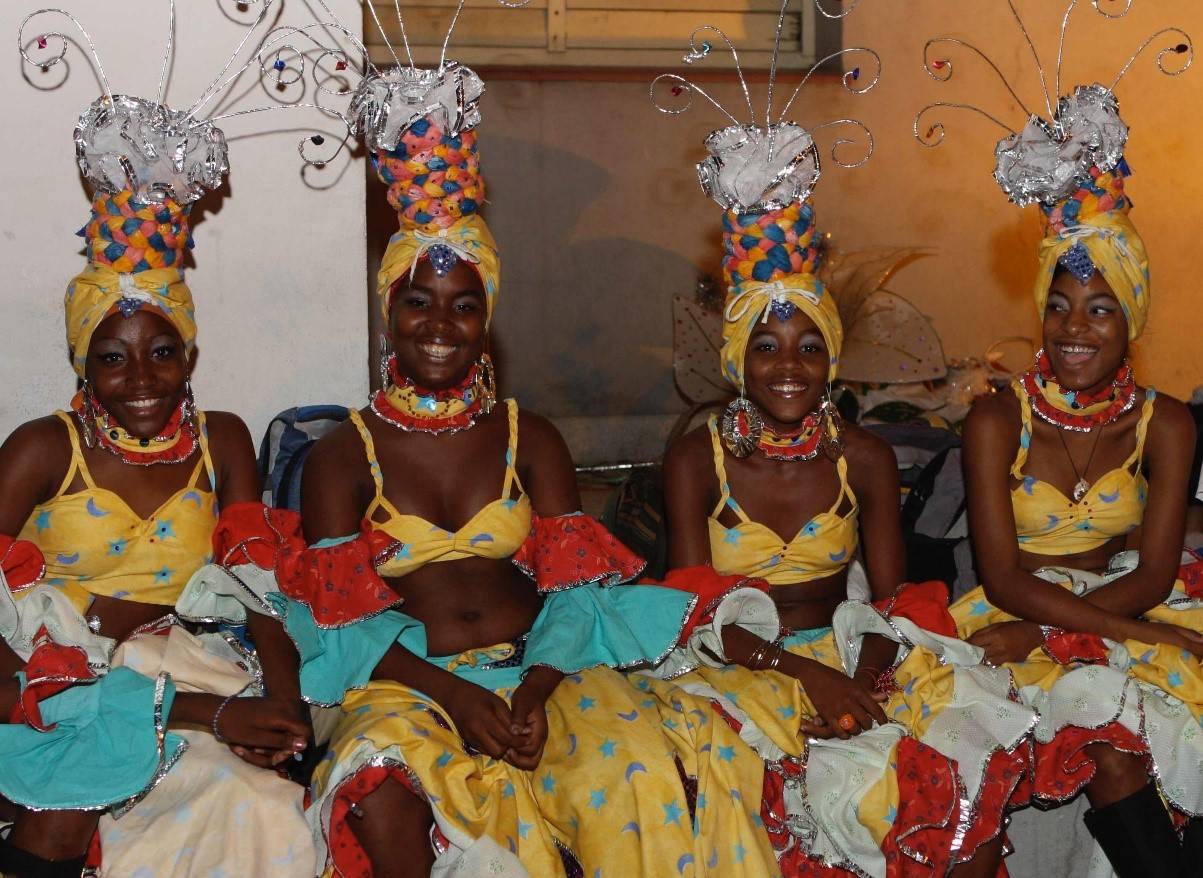 For many years, it was a belief that salsa was the most authentic Cuban musical style; however, in such a small country nearly 70 musical rhythms are found, all shaped by historical, sociocultural and geographical elements. In this article, I'd like to refer to five musical styles born in the Island of Music, which reflects the unique genres of the citizens of this Caribbean island.
Punto Cubano or Punto Guajiro
El Punto Cubano or Punto Guajiro is the image of Cuban peasantry. It consists of unique festivities or celebrations known as: "Guateques" or "Parrandas", where poetry and music combine with the use of predetermined melodies or "tonadas", harmonized by verses called "decimas". It's extraordinary how singers use impromptu verses between segments, displaying their wide breadth of vocabulary in a battle of thematic verses perfectly coherent.
This country rhythm has been used in various scenarios: love serenades, bar songs, and even as lullabies. Nowadays, national contests, as well as TV programs seek to keep this Cuban style alive; declared UNESCO World Intangible Cultural Heritage in 2017.
The Father of Cuban rhythms: El Son
By late 18th century, a new musical rhythm was born in Eastern Cuba named: Son. It's considered the father of the Cuban salsa or "casino", because of the beat time in the basic step and some choreographic moves. Son music traditionally consists of guitar, tres (similar to a guitar but with 3 pairs of strings), claves, bongos, maracas, and the marimbula (plucked metal strips on a box) or botija (clay jug blown into for bass sounds).
There are two main types: Son Montuno and Son Urbano. Personally, I enjoy dancing to the former, since it implies more movement of the body to both sides, legs continuously flexed, hands moved repeatedly up and down. Renowned subgenres are: Changüí and Sucu-sucu. However, the latter is slower, delicate, more elegant moves, undoubtedly, against the exuberant way of dancing of the majority of Cubans. Son was declared Cuban Cultural Heritage in 2012.
The Cuban national dance: Danzón
There is undeniable European influence, mainly Spanish, in all Cuban rhythms. The greatest example of this impact is reflected in El Danzón, a musical style that changed the dance rhythms by late 18th century. It is an elegant, refined orchestral style music, danced chiefly in small spaces. Origins date back to January, 1879. Composers like Faílde and Urfé are considered pioneers of this sumptuous new dancing style. Faílde is believed to be the father of this new style with his masterpiece: "Las Alturas de Simpson". It was the first official musical genre and dance of Cuba. Despite the European essence of the rhythm, Danzón Montuno specifically, also has a great afro influence with syncopated choruses that vary repeatedly in a long period of time.
During the 20th century, this type of music was mainly played by "charangas" (inspired in French brass bands), adding instruments like flute, violin, cello, piano, double bass and a concave drum. Interestingly, it was originally considered a racy and obscene dance because of the closeness of the couples and swaying of hips. Nowadays all over the country today, there are Clubs of Danzón, led by elderly people with the unique goal of preserving the authenticity of a rhythm that for centuries has remained Cuba's national dance.
Is Mambo actually Cuban?
Mambo, as a Cuban musical style with remarkable African roots, appeared in 1938, created by the Cuban musician Orestes Lopez. Nevertheless, Damaso Perez Prado, a Cuban bandleader and composer, first used the term Mambo years later. Three main types of Mambo are identified: Sencillo, Doble, and Triple. Mambo has its roots in Danzón and son, but later influences include jazz and swing. New techniques, faster rhythms and the use of lateral steps were eventually introduced.
Throughout the 50's Perez Prado and Beny Moré, a Cuban musical icon, popularized the Mambo internationally. In 1995, when Guinness beer used "Guaglione", written by Perez Prado, in an advertisement starring actor Joe McKinney, Mambo regained popularity. The song reached no.2 in the English hit-lists soon after.
German singer Lou Bega, in turn, released a remix of Perez Prado's original song "Mambo No.5" , having a great success throughout Europe. Today, Mambo is in every folklore lesson taught at Cuban Art Schools, and you will still find it in the repertoire of most professional dance companies.
Cubans live in Rumba state of mind
No other Cuban musical style provides a better understanding of the Afro-Cuban presence than La Rumba. Born in the outskirts of Havana, it is a blend of musical beats, singing, and distinct dances that display a weird ability of joining sensual and often grotesque movements.
Drums called "Quinto", "Salidor" and "Tres Golpes", with a couple of metallic "marugas" (metal shakers), as well as a pair of Claves and a wooden box, produce the three principal styles of Rumba: Yambú, Columbia and Guaguancó.
Yambú has an urban and older origin, slower moves, and is basically women flirting with men. Columbia, is a masculine dance, with a rural and macho background; one man at a time steps in the dance floor and after greeting the drums, starts showing off his moves, later the others join in a dance battle. Lastly, Guaguanco, is the most elaborate variant, common in black neighborhoods in Havana, in this style a man tries to "Vacunar"(Vaccinate) a woman using certain pelvic thrusts, while she coquettishly avoids the "Vacuna'o" in a typical gesture of this metaphorical dancing ritual.

Rumba has become one of the most influential dances around the world, found in several dancing academies and festivals, and declared UNESCO World Intangible Cultural Heritage in 2016.
There is still an unexplored number of authentic Cuban musical styles waiting for you to discover. The best way to soak up the unique Cuban vibes is to seek out all different musical rhythms, starting with these five styles.